For a long time I had planned to add a lightstrip to my Peugeot 205 to enhance the parking lights.
With some serious google-ing I found the oznium site with exactly the stuff I needed:
-> a flexible, IP65 compatible 9.5" LED strip
Through the people of
www.kitelight.nl
I was able to purchase these Oznium products (thank god for that, because the LED market in Holland normally is not what it should be)
The construction is pretty simple: the strip is mounted to the bumper by a series of semi-transparant tywraps.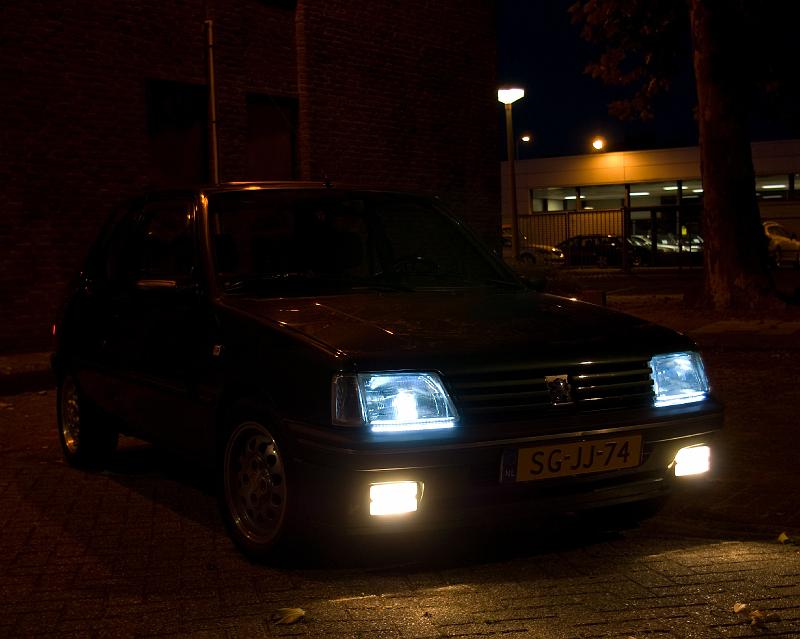 The photo shows the 0.5 watt LED replacement bulb inside the headlight unit and fog lights (for comparison). The headlights themselves are turned off.
The flexible Oznium LED strip is the "bright white line" directly underneath the headlight units
The car already passed the MOT test ... pfew!