Anywho:
System:
HP e-pc 42
Carnetix CNX-2140
Off brand 12vDC to 18vDC thingy
Lilliput 701 7" touchscreen
Linksys WUSB54GC (USB wireless dongle thingy)
Centrafuse NAV 2.1
Screen install:
First I had to relocate the radio and HVAC controls. The wires and vacuum lines were long enough on the HVAC unit to reach down that far without extension. The radio fit with the simple modification of a dash kit into the HVAC's old slot.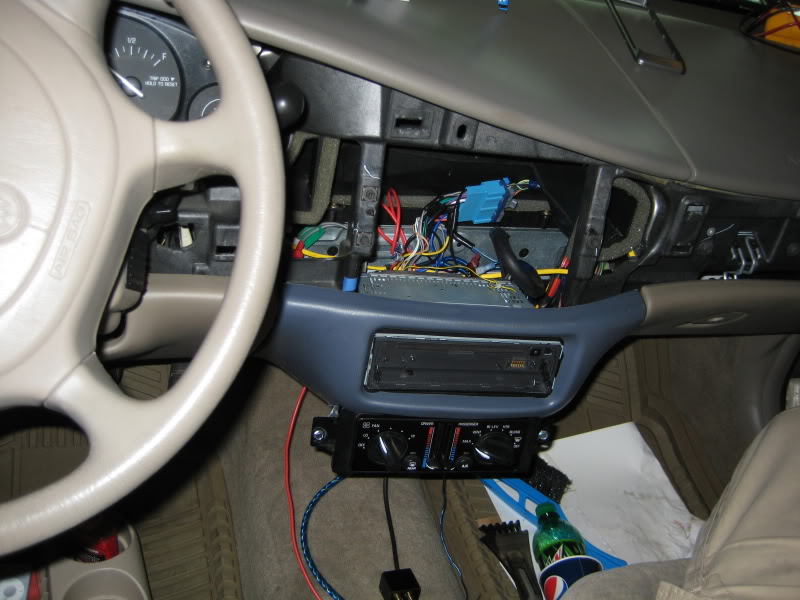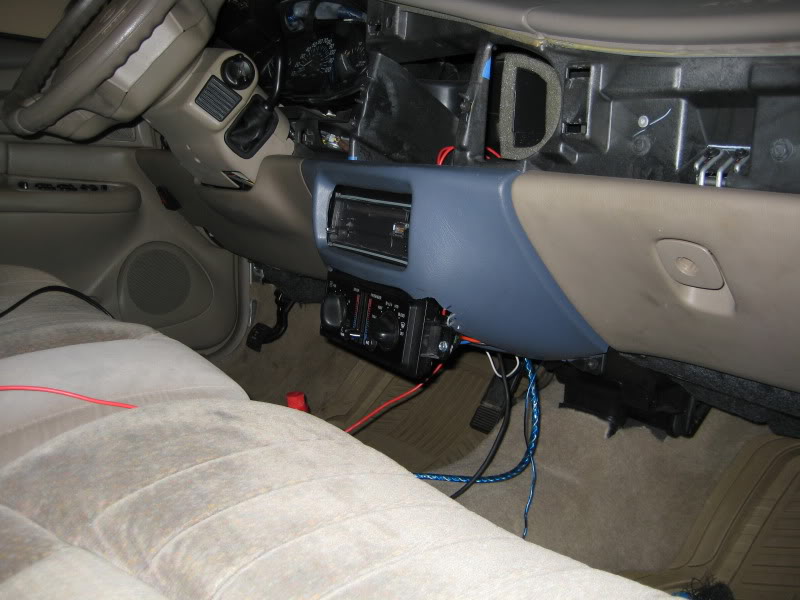 In the future it will get some fiberglass to make it all clean again. I ran out of time during the few days I had with a garage.
Dash trim piece comparison shot
I modified the width of the hole slightly and then mounted the front of the Lilliput case to the back of the dash trim piece. (I purchased a second case, so I still have the original if I would want to sell the monitor down the road)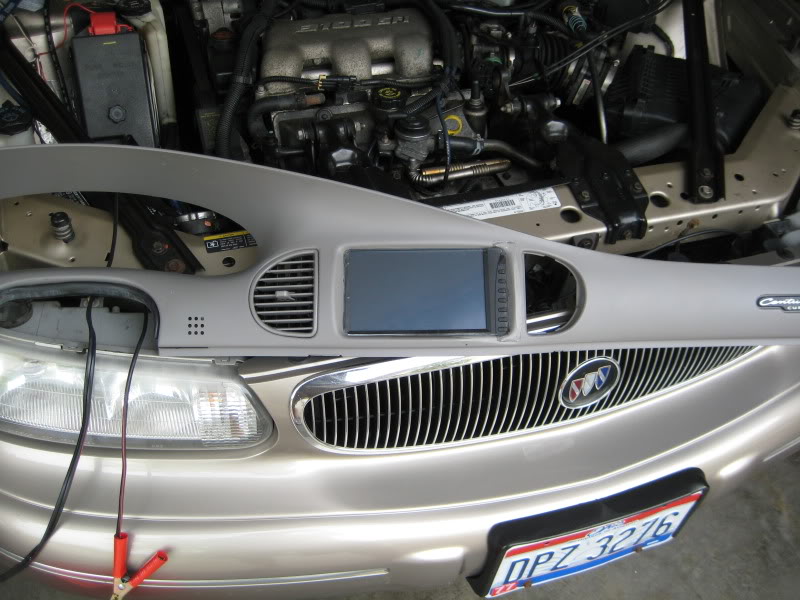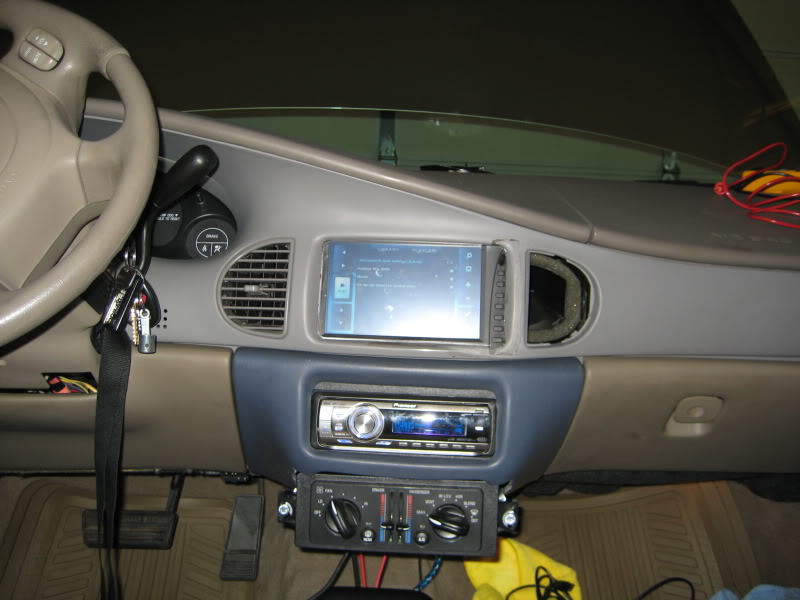 Installed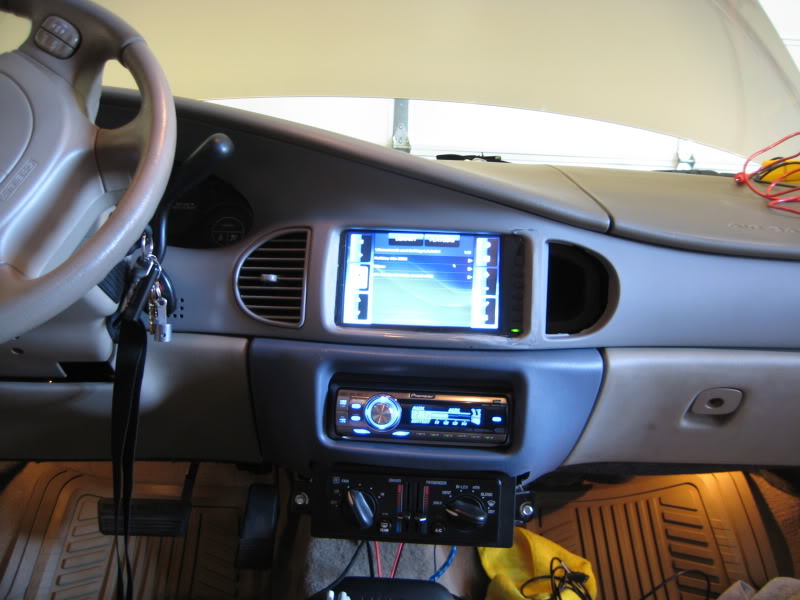 No modification was necessary to fit the screen (case installed) into the dash.
Computer Part of install:
Proof of concept stage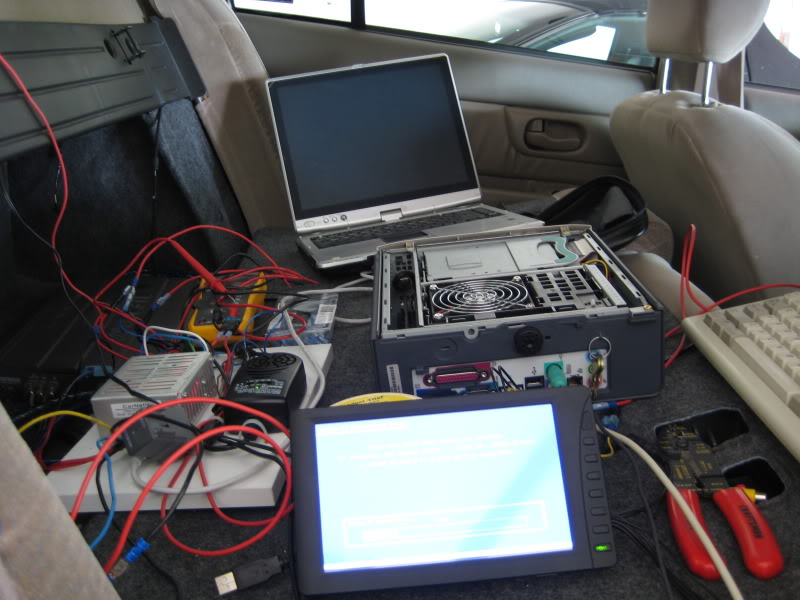 Where the computer is installed: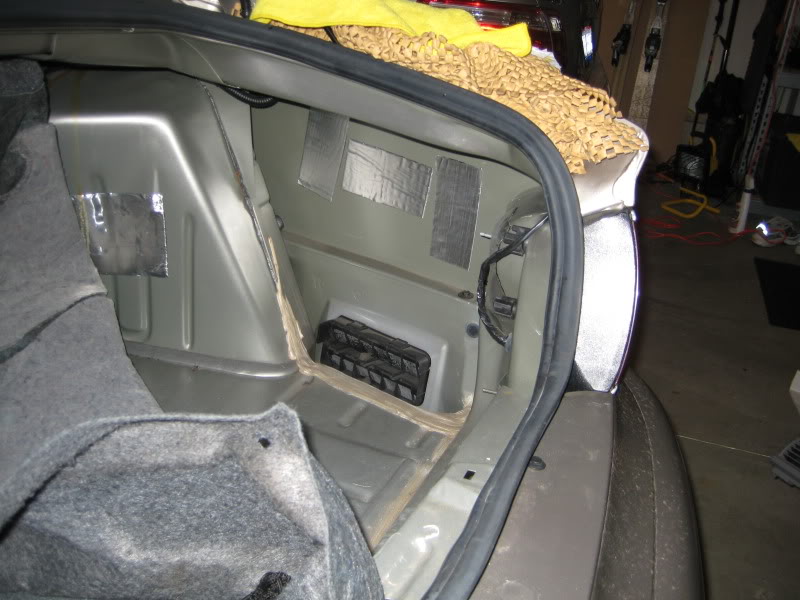 By using cardboard I was able to get a good template for a piece of 3/4" MDF that is secured to interior pieces of metal. (No metal with the opposite surface exposed to outside was drilled into)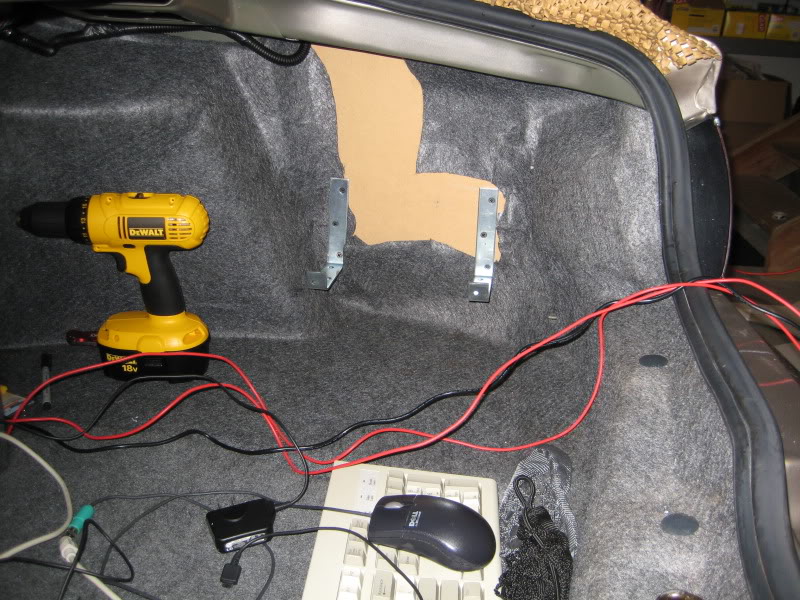 By bending 2 big L brackets and then lining them with foam, they made great supports for the computer.
Some metal strap, thick foam and 2 wood screws holds the top of the computer securely against the foam that is on the other side of the computer.
Mini rat nest of wires that I have not had a chance to finish cleaning up yet. Both power supplies are mounted to the board with the intention of mounting the board to the side of the trunk at some point.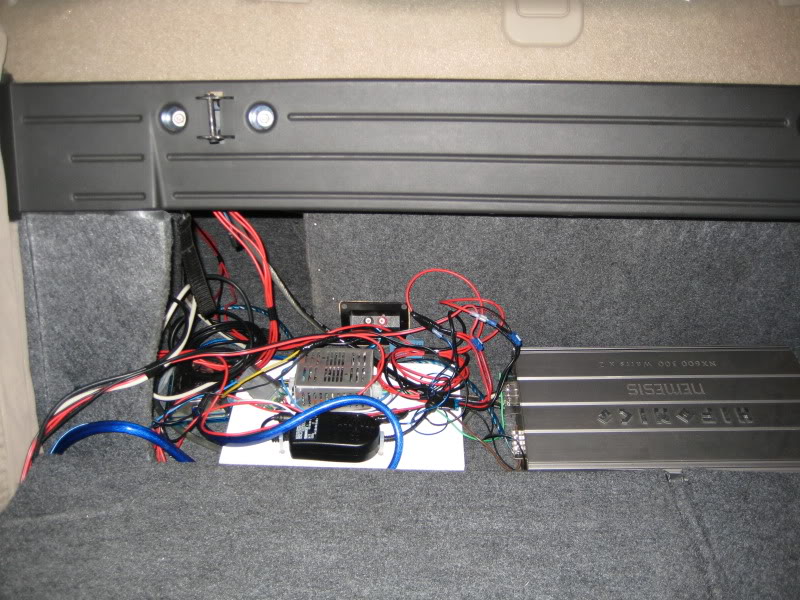 To Come
Nav receiver
OBDII
USB hub for front of vehicle
I/O board for expansion of stuff
...
Not complete...just ran out of time with a garage and have been traveling.