Hi everyone,
I've decided to keep things a bit simple (hopefully) and just use the dome light to control the LED. I have a few questions in regards to that:
I still would like to add a switch to the lights so I can turn it on even with the doors closed, I will be connecting the ground to the dome light's ground slot to turn the lights on and off with the door. Where would I connect the switch to be able to turn on the lights without the door?
Since I'm already posting here, I guess I'll ask here as well

. I'm also looking at which lights to buy to get the brightness that I want.
Would a
superflux 4-chip led
be able to achieve this brightness? Or what would be a better light for this?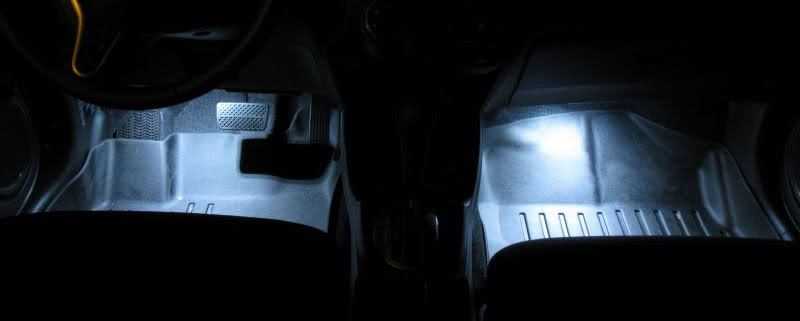 Also, any suggestions for something dim like:

Thanks a lot!
$2