Yay, barcodes !

For clarification, are you going to have your ordering system create a 'pull' in the form of a batch of bar codes that the employee filling the order will then have to scan into the system to fulfill and finalize the order for shipping ? Or is this just for employees to query the item with a barcode scanner as the order is pulled manually to verify that he's pulling the right product ?
And will the scanner be wireless so that its carried to the shelves and used to scan items as they're pulled, or will the items be brought back to a central terminal and scanned after the pull ?
My preference is a straight barcode with a -good- wireless scanner that provides a sweeping laser . Also, the barcode number should be printed numerically as well as in code on the label, and consider additionally including any corresponding number you use for inventory other than the barcode like a SKU . Its pretty common for codes to get marred or print incorrectly and keying in the code is a good back-up .
There is a drawback to the sweeping laser in that you have to orient the laser to sweep the whole bar code in one pass in order for it to recognize . There are the 'field' type bar code readers that you see at a lot of cash registers (the guns at the registers, not the table scanners) that produce that sort of wash of laser instead of a sweep . I believe the advantage with these type of scanners, as well as the '2D' optical barcodes, is that you can pull the code regardless of how your product or scanner is oriented .
But, the drawback to these kinds of readers is that you typically need to have the scanner much closer to the code in order to pull it, a matter of inches - as opposed to the sweeping scanners that can pull codes from several feet . Also, since the sweeping scanners produce one solid laser line, you can tell exactly where you're scanning and accurately scan individual items that are very close together, say laid out on a table or held together in one hand .
Picture a handful of LED baggies fanned out like a hand of playing cards; their bar codes are going to be really close together, and the sweeping scanner will allow you to flick the laser across each code sequentially . The 'field' type scanner may fan out over multiple codes and pull a different one than you were intending to scan, resulting in at worst a mispick, or at best a little lost time while you check the scanner and the label to see which one it picked up .
I don't have a lot of experience with the newer style codes, but one thing I'd be curious to experiment with is how easily they resist marring and tearing of the label . The original UPC code is sort of redundant in the sense that its still readable as long as a full pattern exists somewhere, and can have lots of damage horizontally on the label . I don't know if the optical bar codes have that kind of redundancy or if they're more easily rendered unreadable by damage to the label; in either case I think my gripes about the distance limitations and precision of the 'field' type scanners apply to the optical scanners .
Yay, barcodes !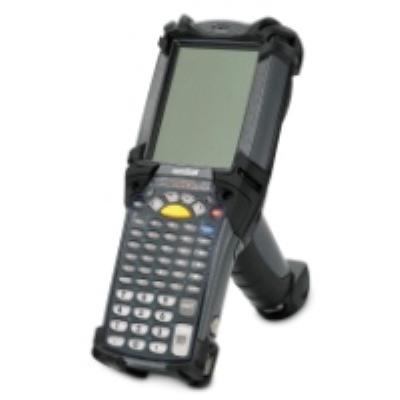 Industry standard, these things are durable and reliable .

Cool idea but not practical unless you're doing nothing but scanning for a long period of time . These are great for inventory but if you're going back and forth between scanning items, pulling, organizing, packaging, typing, etc, you will probably prefer a scanner you can set down .
Sleeker more portable version of the first scanner . Lighter and easier to carry in a holster, but the scanner built into these smaller PDAs is a little fussier; it'll require items to be closer and will be less forgiving of problem barcodes, also its tougher to shoot through plastic . If you're going to be keying letters you'll need to use an on-screen keyboard or alt keys which will slow a puller waaay down compared to a scanner with a full alphabetic and numeric keypad .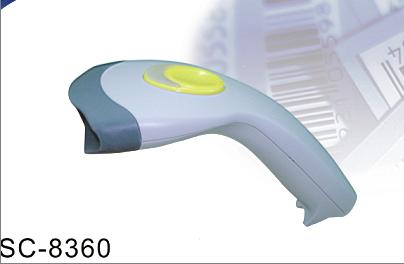 Crap .

For the love of God, no .