Chevyboi14 wrote:
ya that is true but run 4,300k 5k no one will pull you over. i mean I run them in my chevy and any half ass smart cop would know my truck never came with hids lmfao

you underestimate common vehicle knowledge. Doesnt take anything to look at the housing the bulb is in and know its not a projector therefore didnt come with it.
NOW. Sure there is a glare without a projector in there BUT if the bulb is adjusted properly it wont be a major issue at all for oncoming drivers. The issue is when they are not adjusted. I put HIDs in my bike recently and there is a cut off line you can see reflected on the garage at an angle. Get that line adjusted properly and it wont be in drivers eyes or rear view mirrors. That is super hard to do in raised or hi vehicles. I have HIDs in the stang and several times last year went out with friends to check if they were an issue and after adjustment they werent. I should say that both of my HID kits have diffusers installed so the bulb itself isnt directly visible either.
Illegal? Sure.
But so is lowering the vehicle, tinting windows (at levels we want), tenting tail lights, performance mods, loud exhaust, and so on.
Pick Your Poison I Say.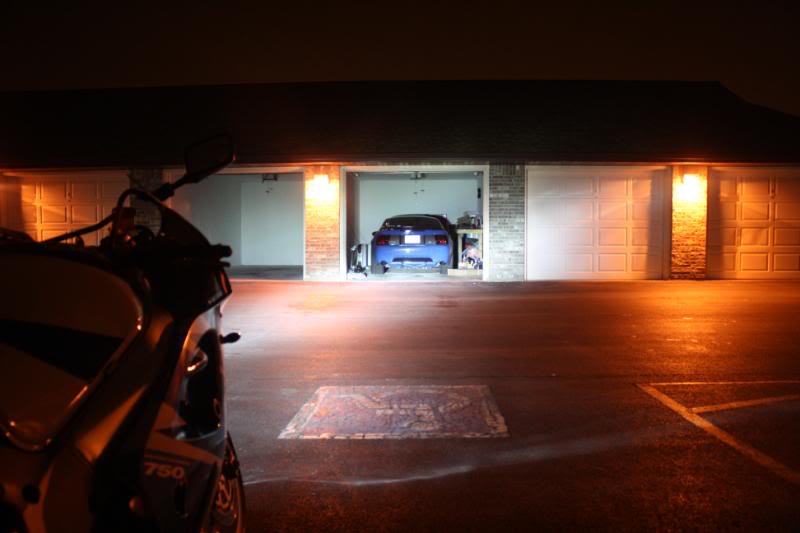 Headlights & Fogs On. Night of install still not adjusted in this image yet. The cut off line showing on the bushes further down needed to be brought down about 4ft