Are you sure you want to delete this post?

Sat Jun 26, 2010 11:26 am
You will still want to use a 12 volt power supply or battery for any number of strips wired together in the same installation . Is the computer case gutted of the power supply too ? If not you can use the 12v rail on the power supply to power your LED strips instead of a battery (or maybe that's what you're already planning on) .

You don't want to wire the LED strips in series though, which is how you have it pictured . You'll want something like this instead .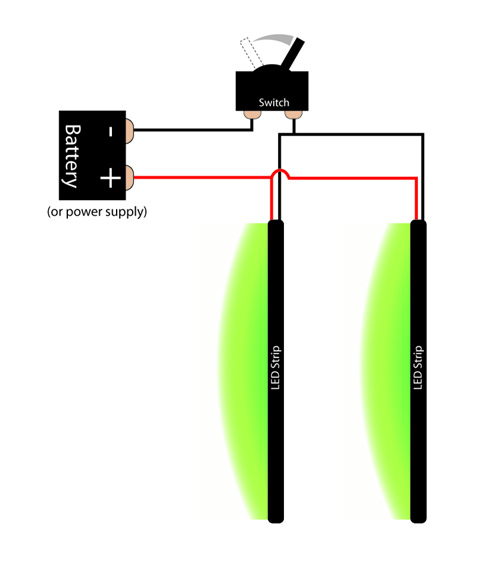 The difference is in your plan the power has to travel through one strip to get to the next strip .
In the second picture each strip has direct access to the power, but the switch still interrupts the ground wire for both strips so they'll turn on and off together . Hope that clarifies, it was a hastily done picture while I take a break from weekend cleaning .