With Autorama approaching, two local vette owners decided to get the "Radioflyer touch" on their cars.
Since Autorama is an indoor show, the organizers have mandated that all cars must have their batteries disconnected. Owners are allowed a single AC power outlet to power any display lights or accents. Until recently, this made running any part of your car's interior lights nearly impossible.
As many of you know, I have a 75 amp power converter installed on my car, however it's installed behind the rear bumper with the socket mounted between the tag lights. Since neither of the customers this weekend had need to power an insane sound system like mine, I used 30 amp converters. This weekend, I found a new way to install them. In Chris's car, I mounted the converter in the center cargo bin. In Scottie's car, I mounted the converter in the passenger side cargo bin since a subwoofer occupied the center bin. Both designs feature an IEC surface mount connector about 8" left of centerline on the outside of the center cargo bin for easy access. The converter is powered on simply by plugging it in and supplies the entire car with 30 amps of power at 13.5v.
Pics of Scottie's Converter (forgot to take pics of Chris's)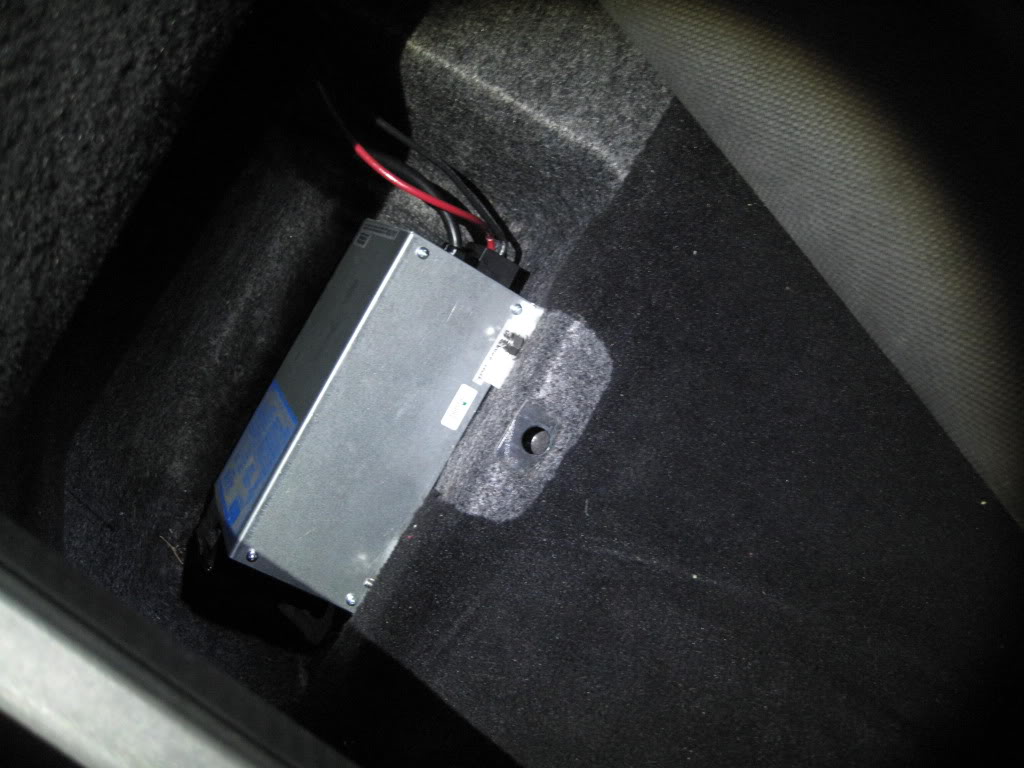 So the next question….what do these power?
Lights….LOTS of lights:
Chris's car:
Lighted switchboard: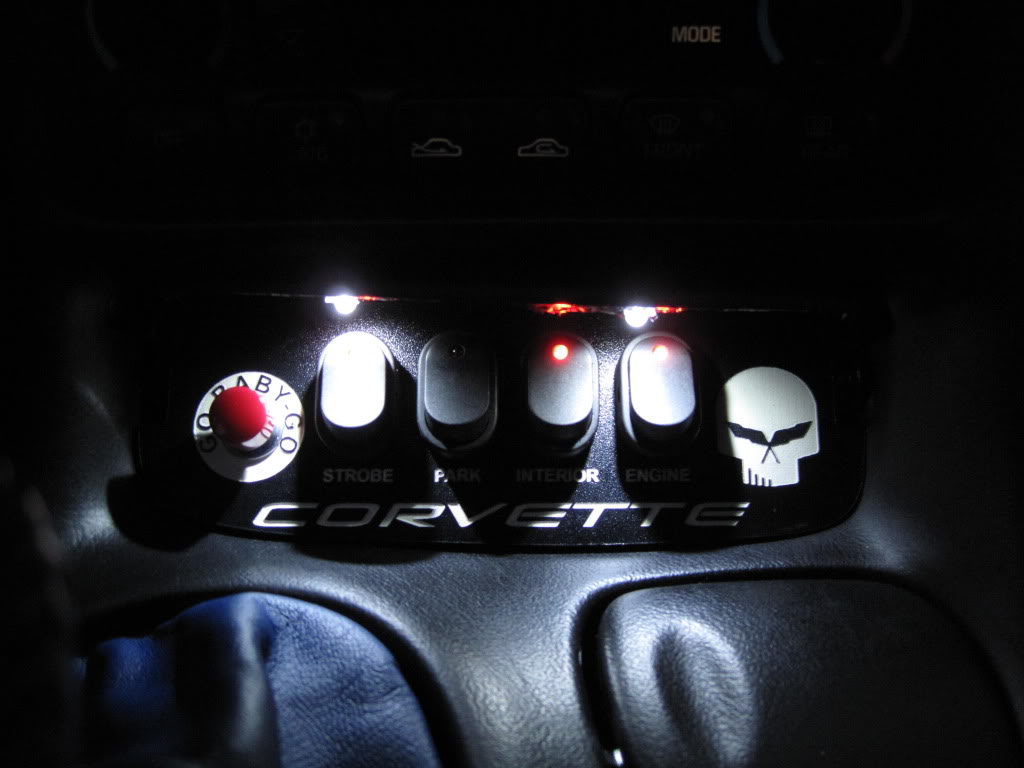 Underhood lighting: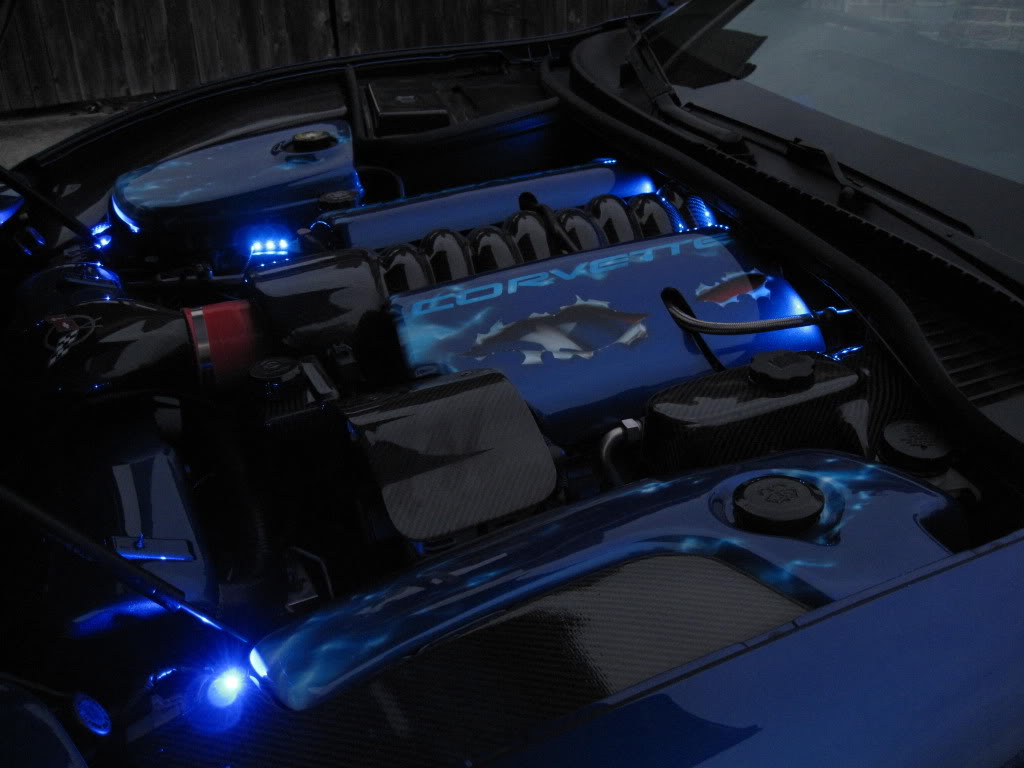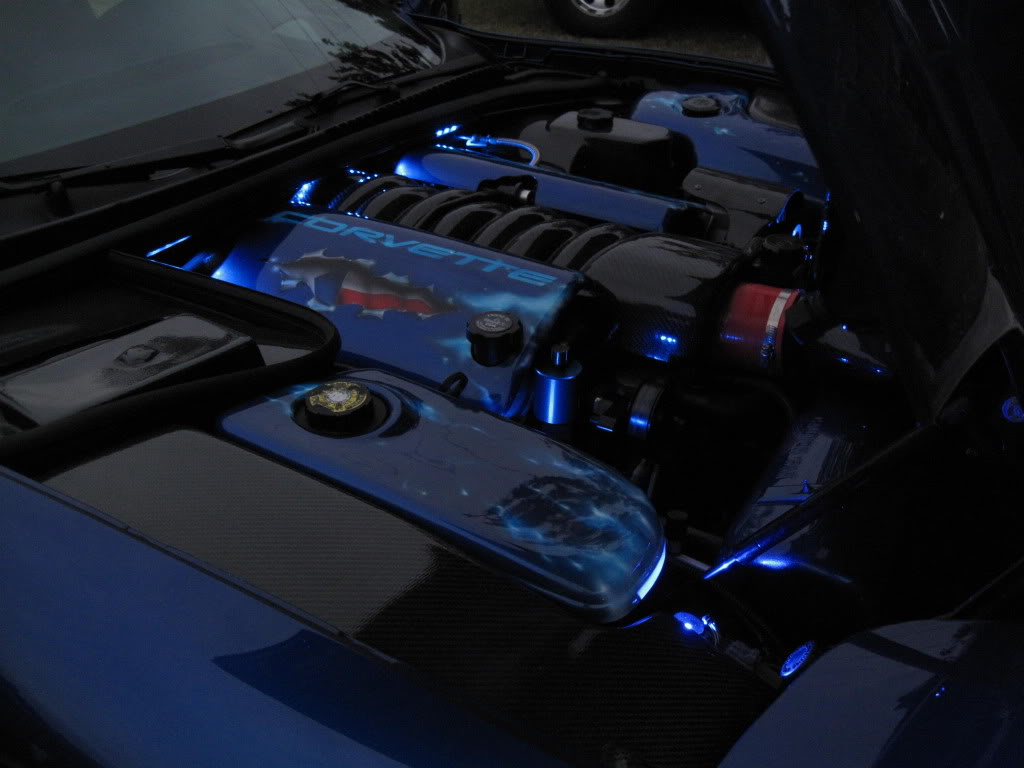 Trunk lighting: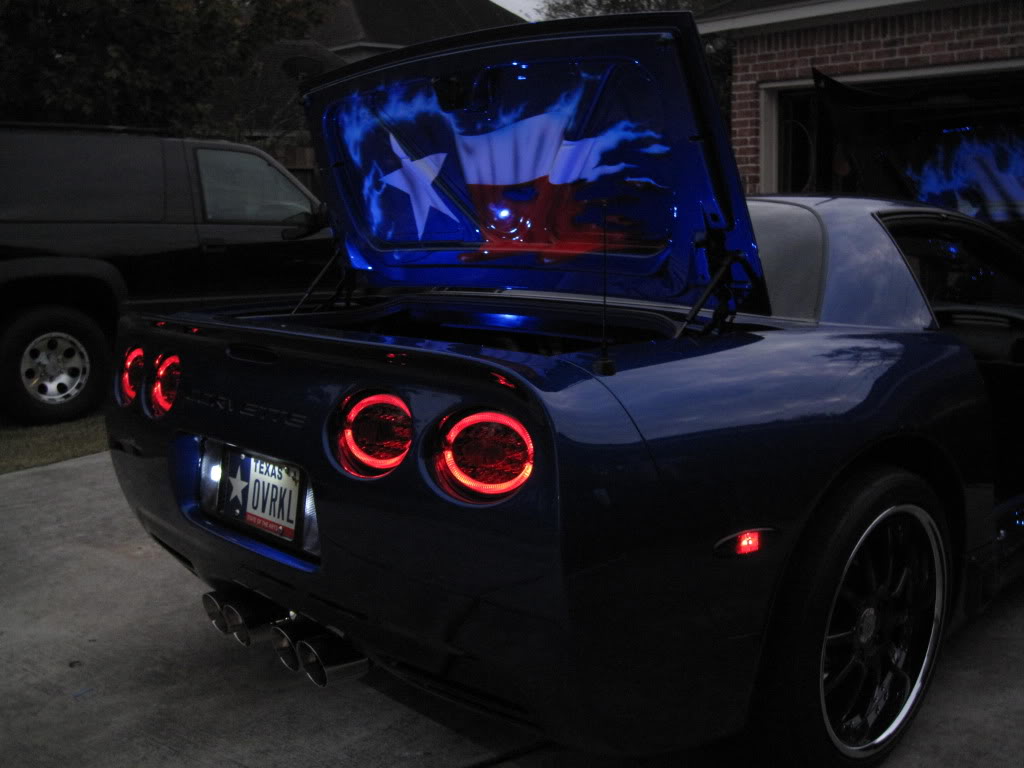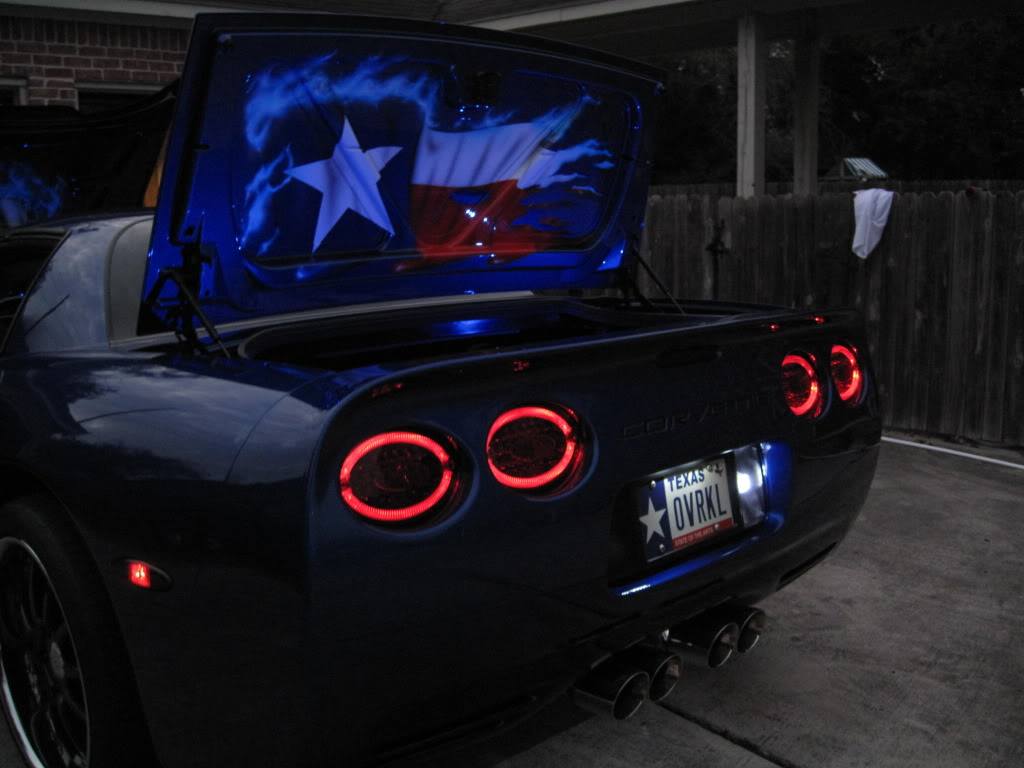 Scottie's car:
Underhood Lighting (my first Red LED under-hood install)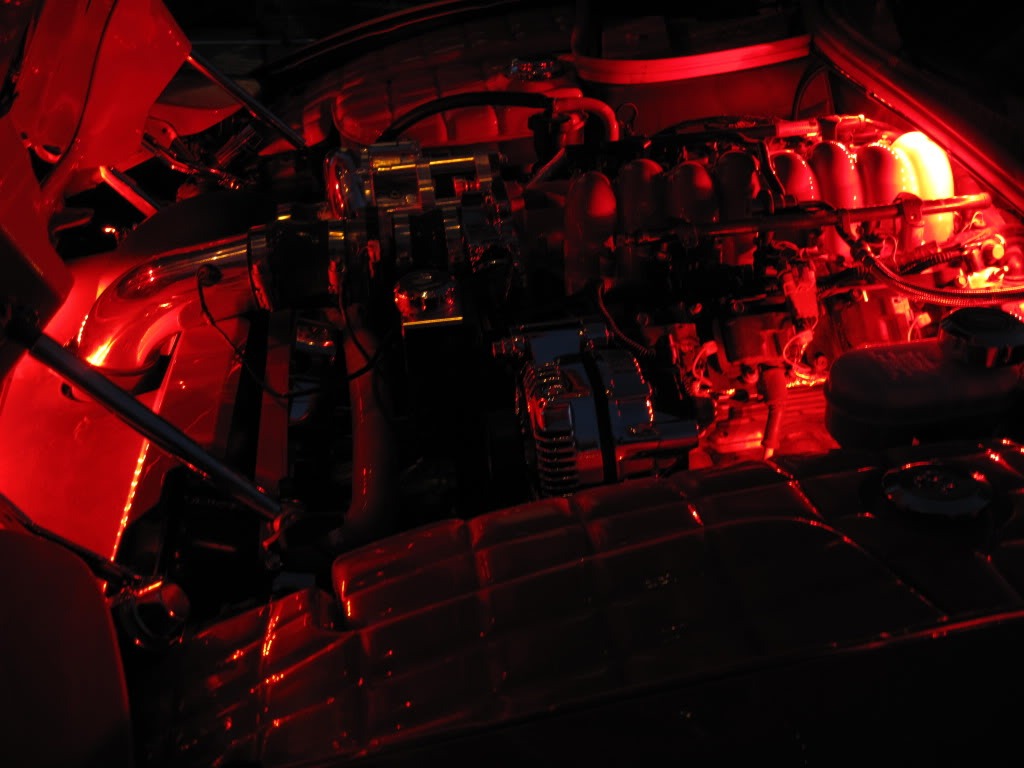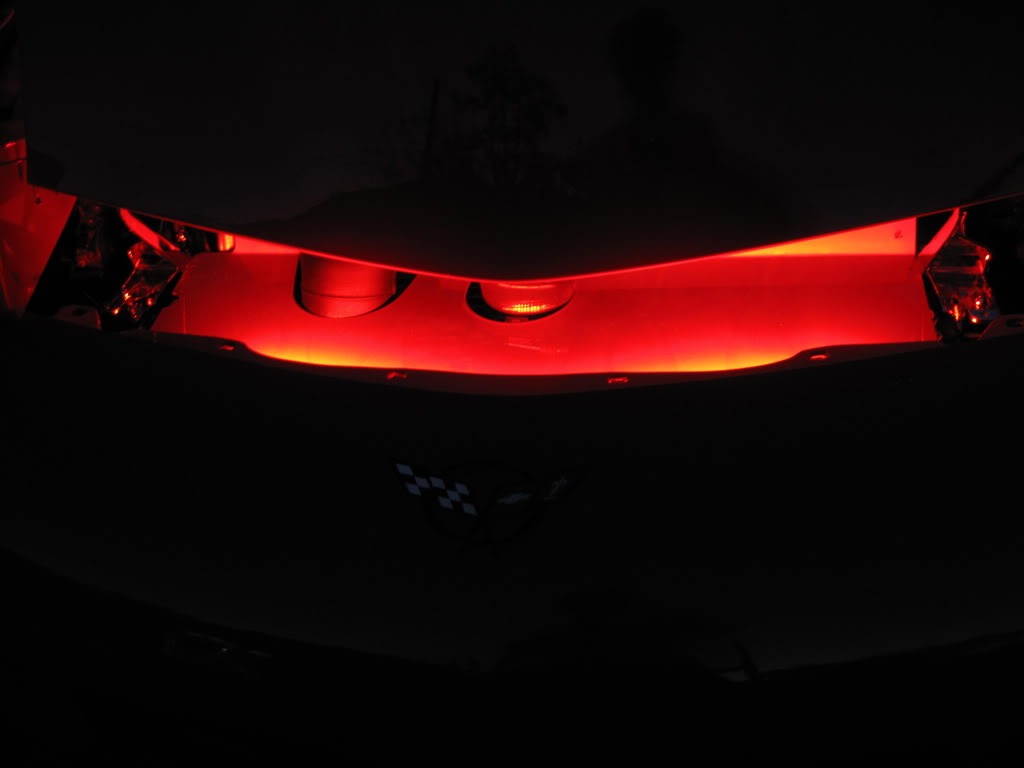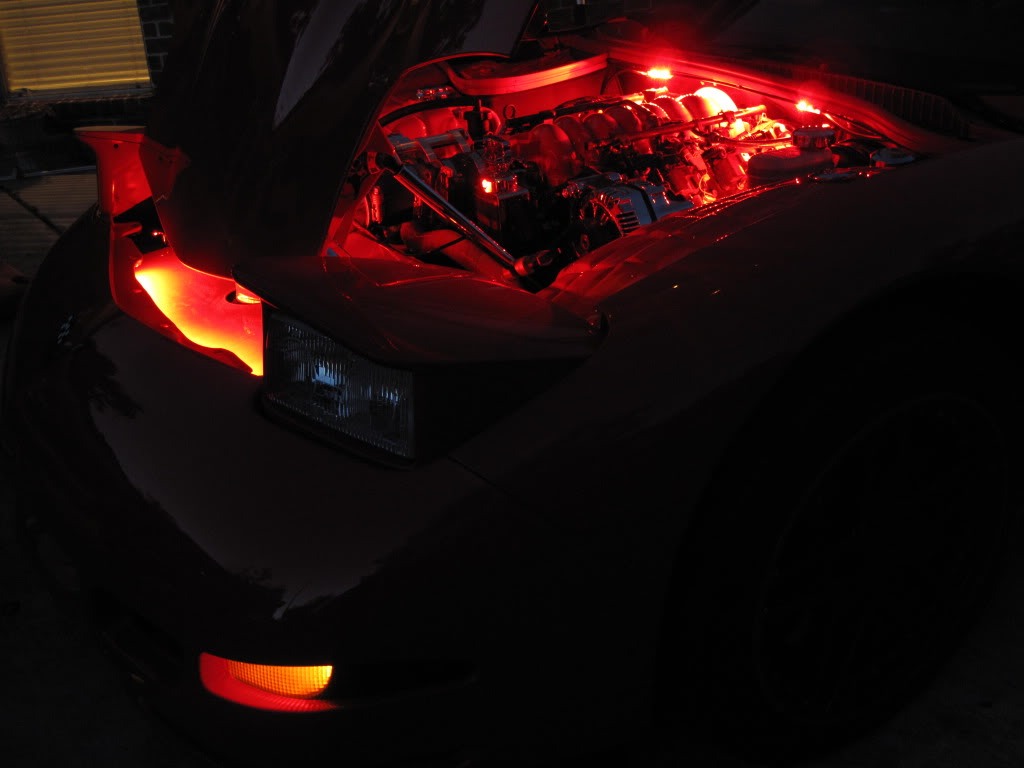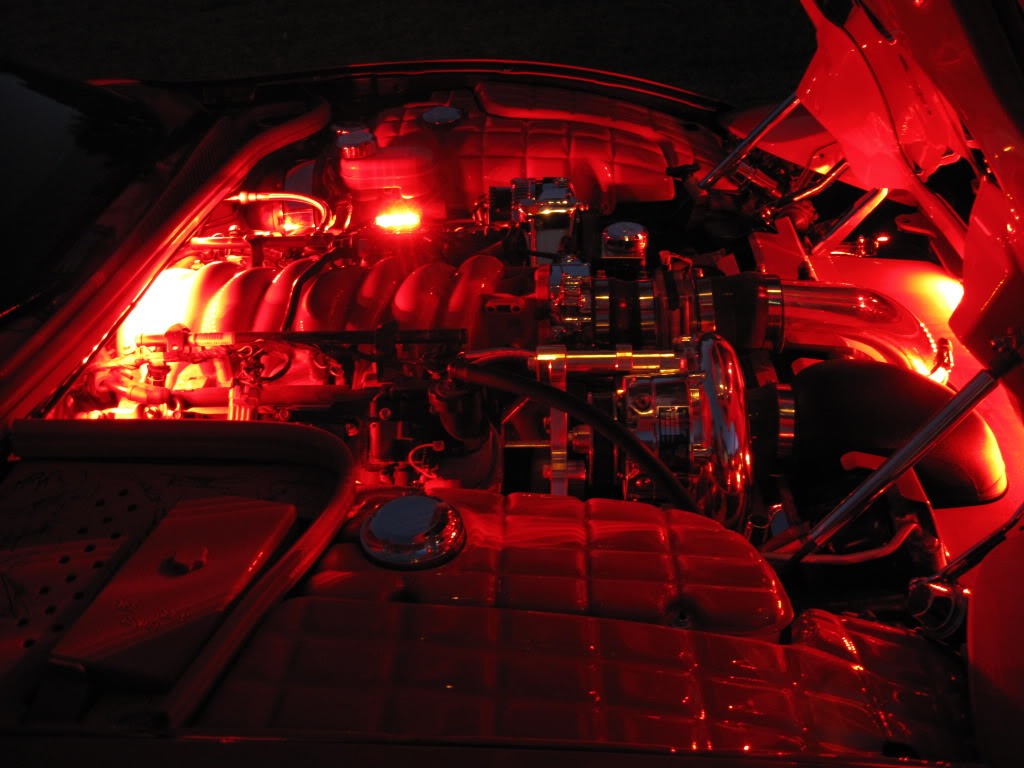 Vent lights (with vinyl wrapped cove plate)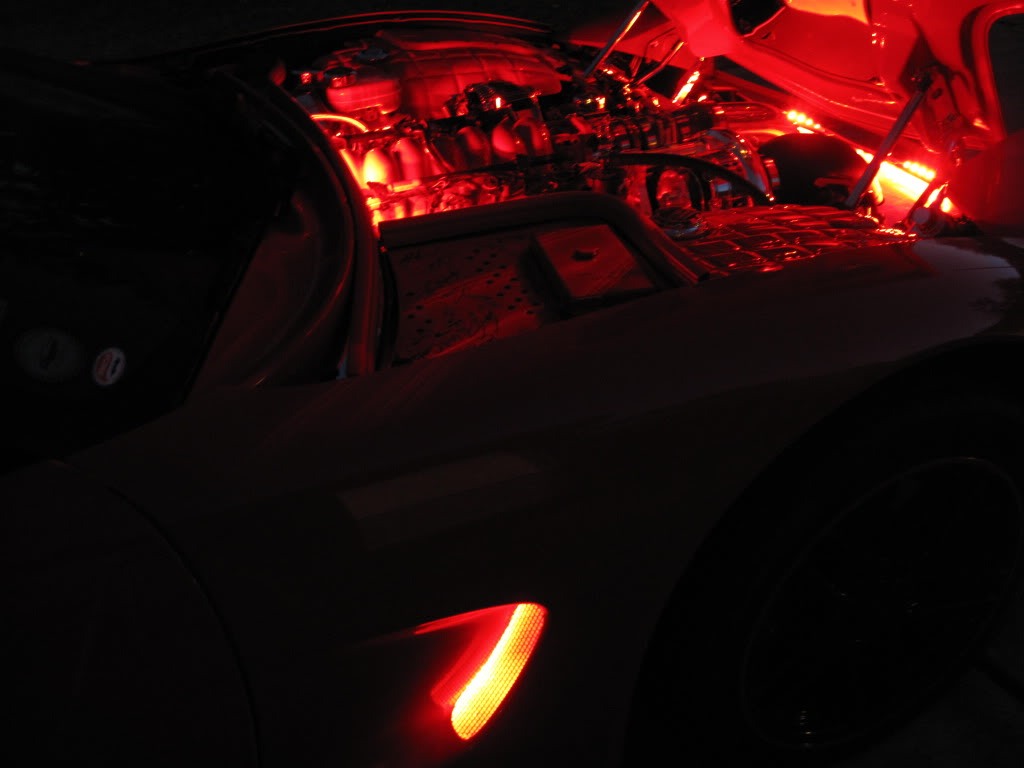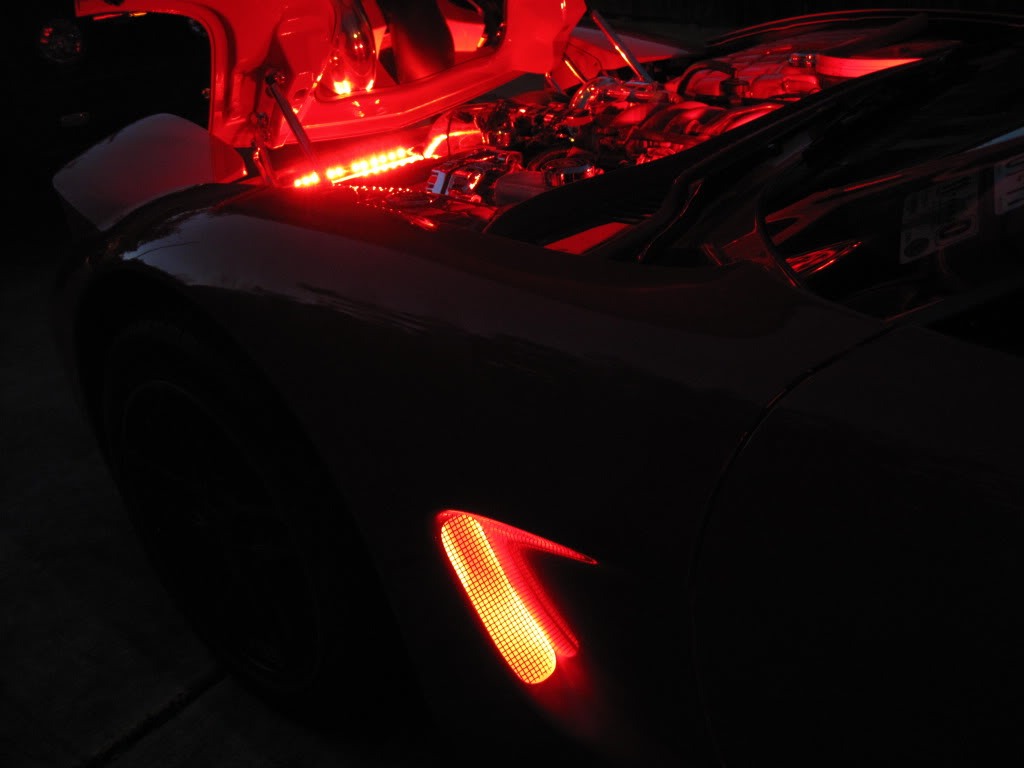 White exhaust plate light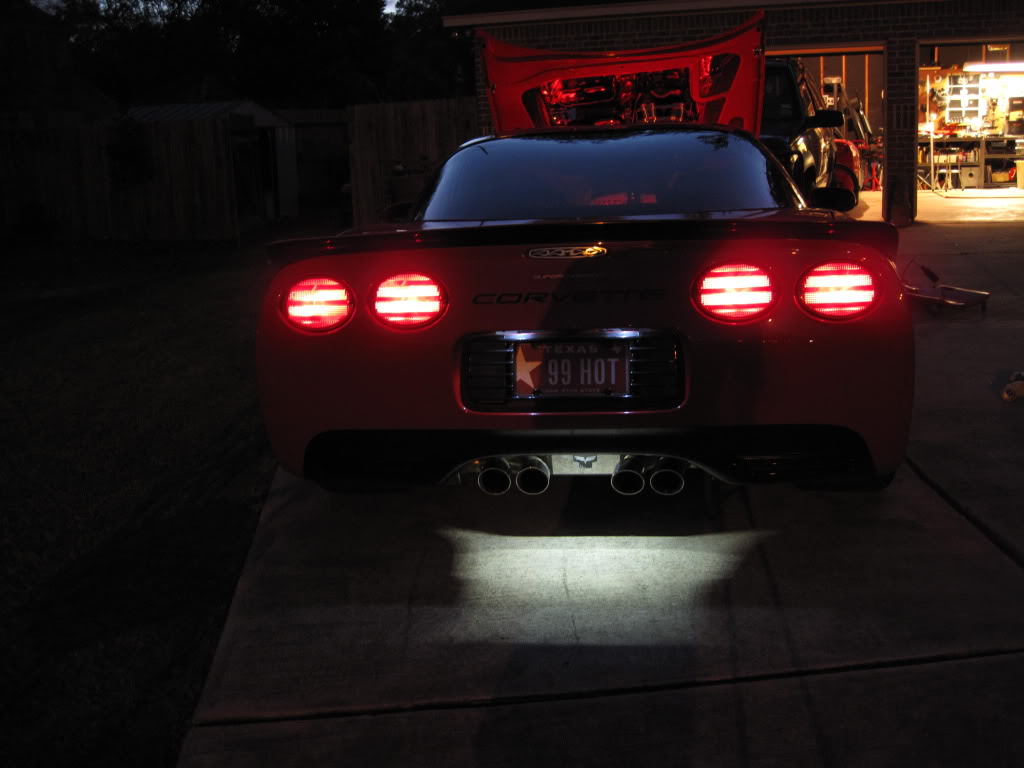 Both of these cars will be at Autorama in Houston. Be sure to drop by and see these and many other awesome rides!