Just another LED project......
Project Goal: Illuminate my grandparents stairwell without them looking directly at any light source. Their basement stairwell is lit but a light in the hallway above the stairs and by a light in the center of the room at the bottom of the stairs. (Read, very poorly)
Parts: Using scrap parts from work I was able to build the LED fixtures.
3- ~39" fixtures
9- 16 XR-E LED boards
144- Cree XR-E ~3500k
9- 22ohm 1W resistors
1- Fixture leader cable with switch
2- Fixture to Fixture jumpers
2- 48v 1.6a switching power supplies
1- Metal enclosure for PS's
1- box of rivits to hold boards down
1- Sheet of graphite gap pad
- plus some random screws
Total Cost ~ 35 bucks.
I don't have any build pictures but they are super simple and the end result is pictured. (minus install)
1: One fixture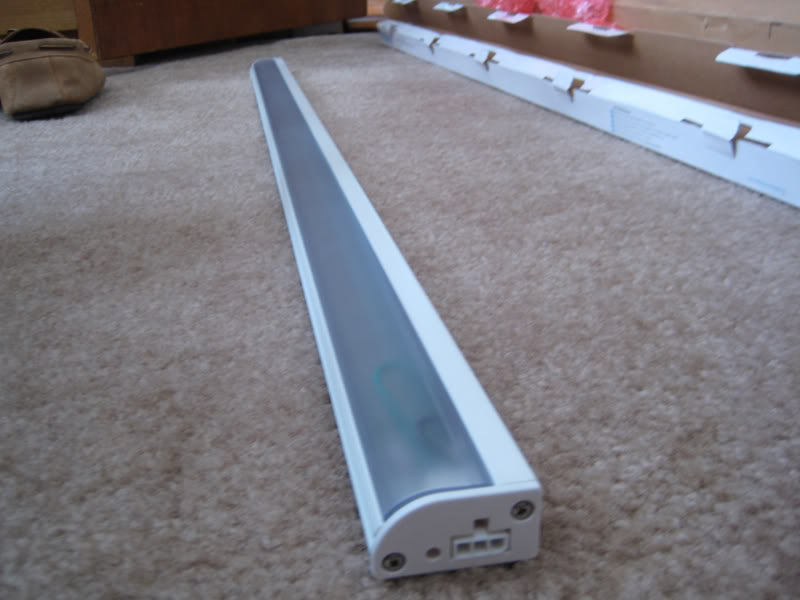 2: Fixture without diffuser lens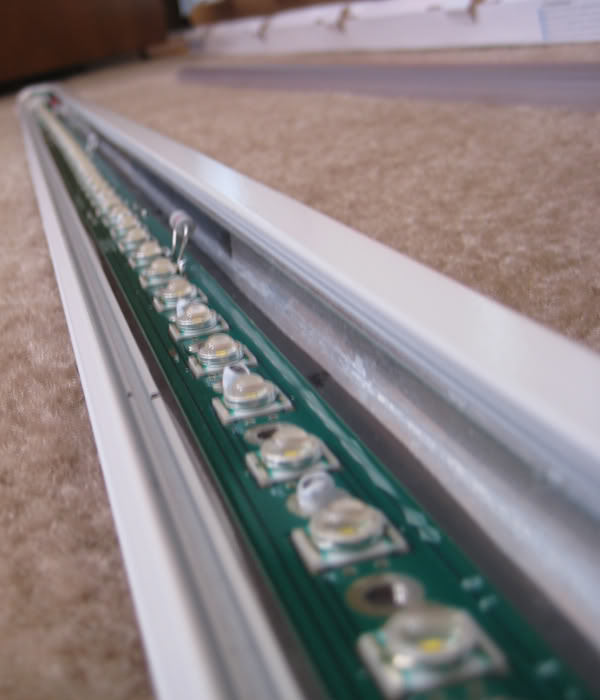 3: Fixture on, without diffuser lens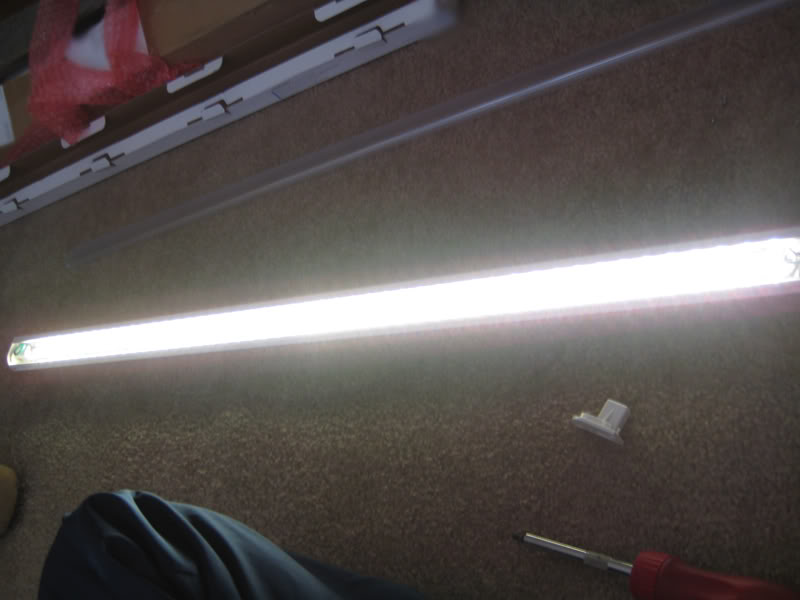 4: Close up of fixture on.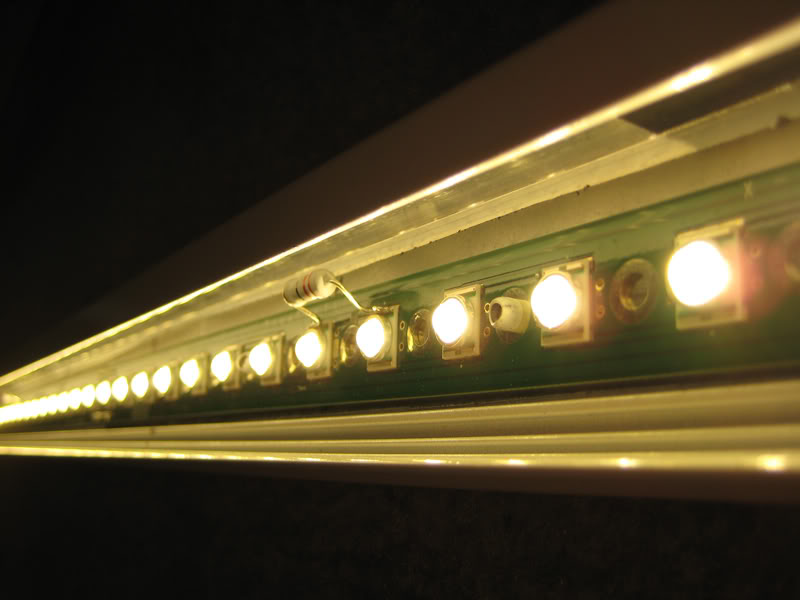 5: What the switched leader cable looks like. It blends in to pretty much flush when the diffuser lens and fixture end cap is on.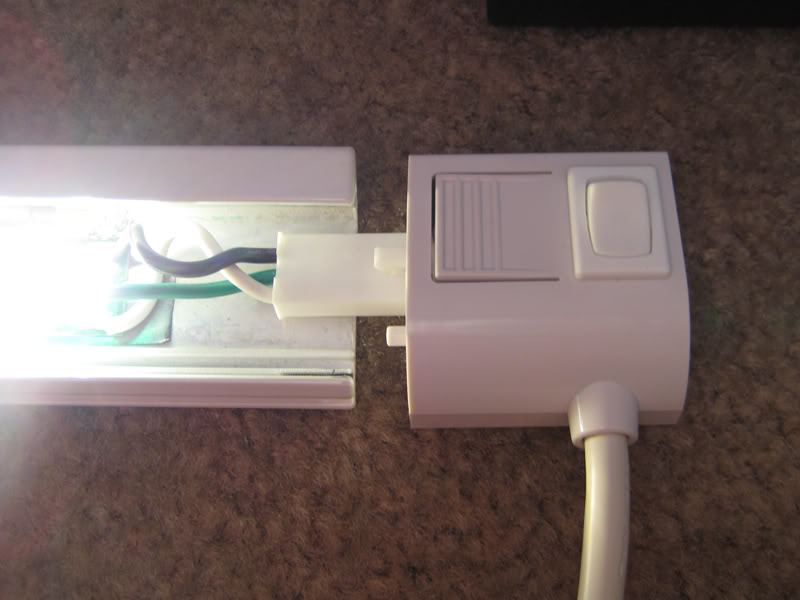 6: Power supply enclosure. Clean and covered to prevent fingers/things from getting to the caps/parts of the power supply.
7: Inside of the PS enclosure. Only one of the two 48v 1.6a switching supplies is need to power the lights but I mounted 2 supplies in the box because if the first supply were to fail then it is 4 screws and swapping the 2 connectors to the other supply to be back up and running.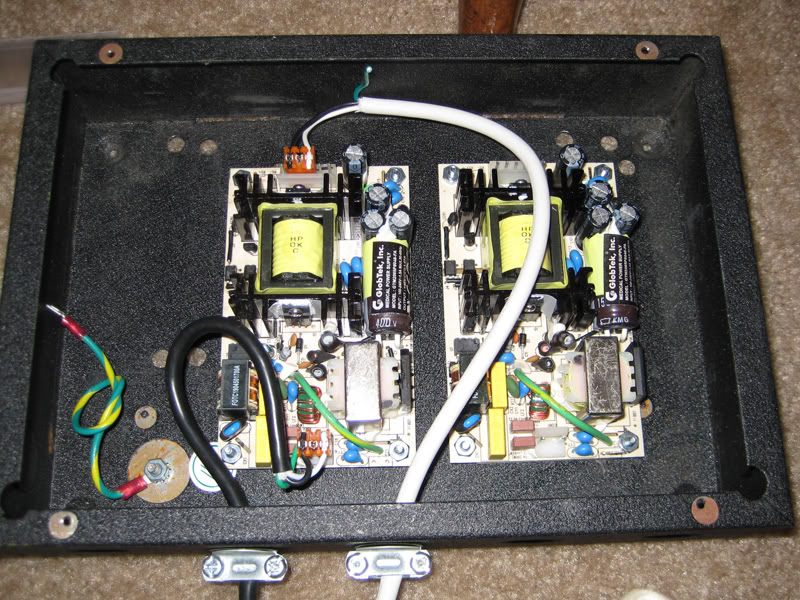 8: When mounted about a foot above the stairs it provides great mixing and due to the design of the fixture it also blocks any direct eye shot of the LED's. Thus providing plenty of light without inhibiting vision by seeing the source.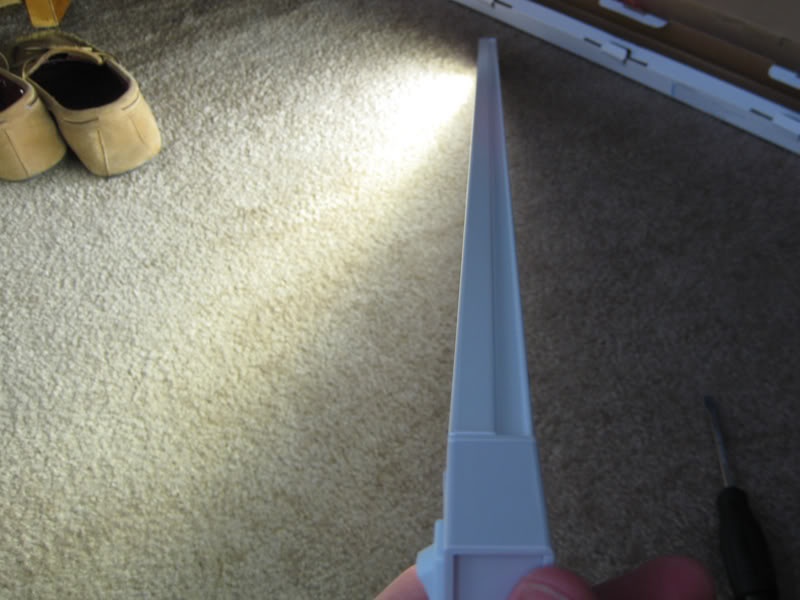 9: Another example of output.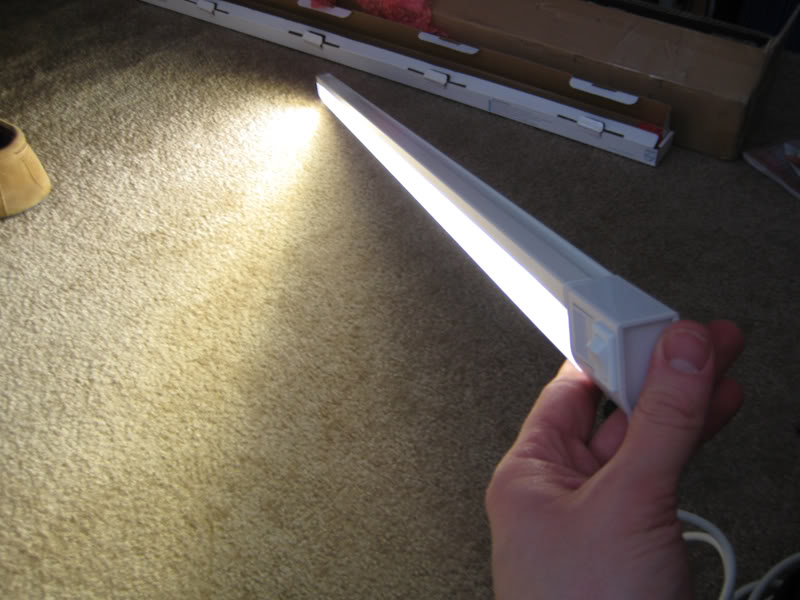 No install pictures yet. Unfortunately, I live 600 miles from my grandparents so it is not an easy weekend trip to visit/install.