So, underbody. Every state says it is illegal. Well....to a certain extent. Look at semi's, they have their lights on pointing outward on the side. Well so do i.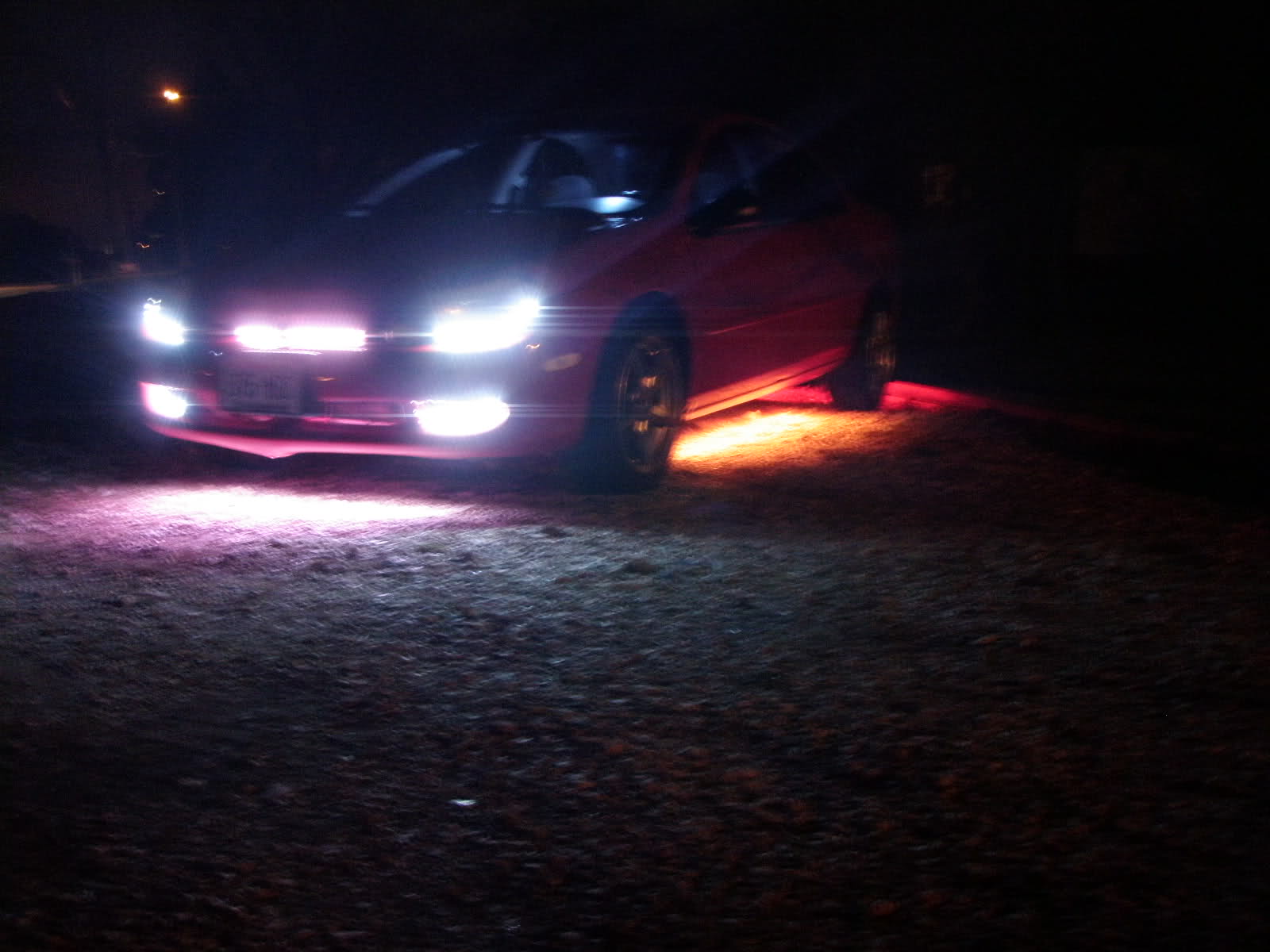 White/Amber in front is legal to drive with.
AMBER ONLY on the sides are legal to drive with.
RED ONLY in the BACK is legal to drive with.
For any cop who feels otherwise, ask them why semi's don't get pulled over, of course in a respectful manner.
I live in wisconsin, I printed the statutes for the law concerning underglow. It is considered an auxiliary lamp. This lamp must not exceed 10 watts (well 1000 led's = 1 watt so have fun). The lamp must be on separate circuit (circuit is a fused line that has a trigger shut off such as a switch). Lamps must consists of certain colors which I mentioned above. lamp must face outward from a car. 45 degrees or less from the side of your car is outward from what a Judge told me.
That is what Wisconsin law says without all the mumbo jumbo bs. Most states are similar. Illinois tried stopping me and I informed them what is what, still got a ticket, but was dropped in court because i looked up their statues. Everything is always online. Just do research, look it up and PRINT IT OUT to Keep it with you. [/img]