After several months of research and development, I've finally finished the production version of the "stealth light cannon Version 2" headlights. So far I've sold 16 sets of them with various "options" including halos, LED effects lights, and a flat-cutoff quad HID version. Here's a breakdown of some of the "fun stuff" in the headlight kit:
(4) Morimoto Mini H1 Projectors. The outer projector is setup to function as a traditional Bi-xenon projector using a 55w HID bulb light source. Pattern is beautiful. The inner projector (dedicated high beam) has the shield and foreground limiter removed and a halogen H1 bulb installed.
The mounting frame is 1/8" reinforced aluminum and bolts directly to the frame and wheel well. The projectors mount with stainless bolts and locking washers ensuring the projectors are locked into position once adjusted. The frames allow for rotational adjustment as well.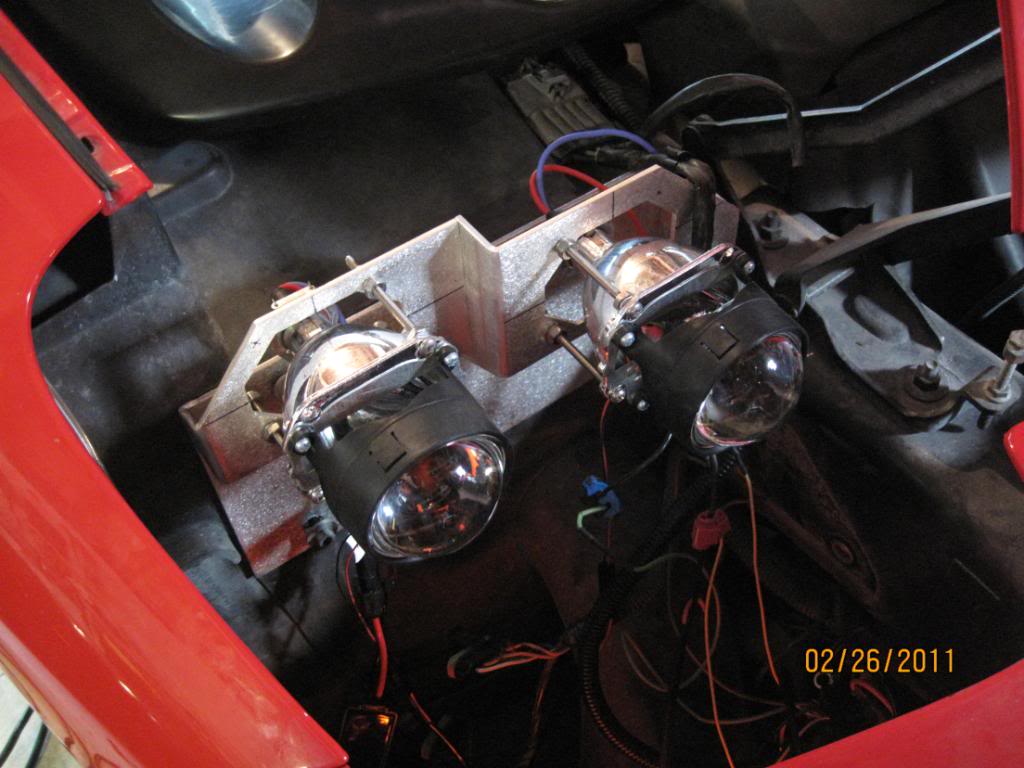 The Shroud is 1/8" thermo-formed ABS sheet over a CAD designed CNC-cut mold. The Lenses are made from UV-treated PETG (similar to polycarbonate but less expensive and thermo-forms better)
The first pics from the first 2 customer's installations: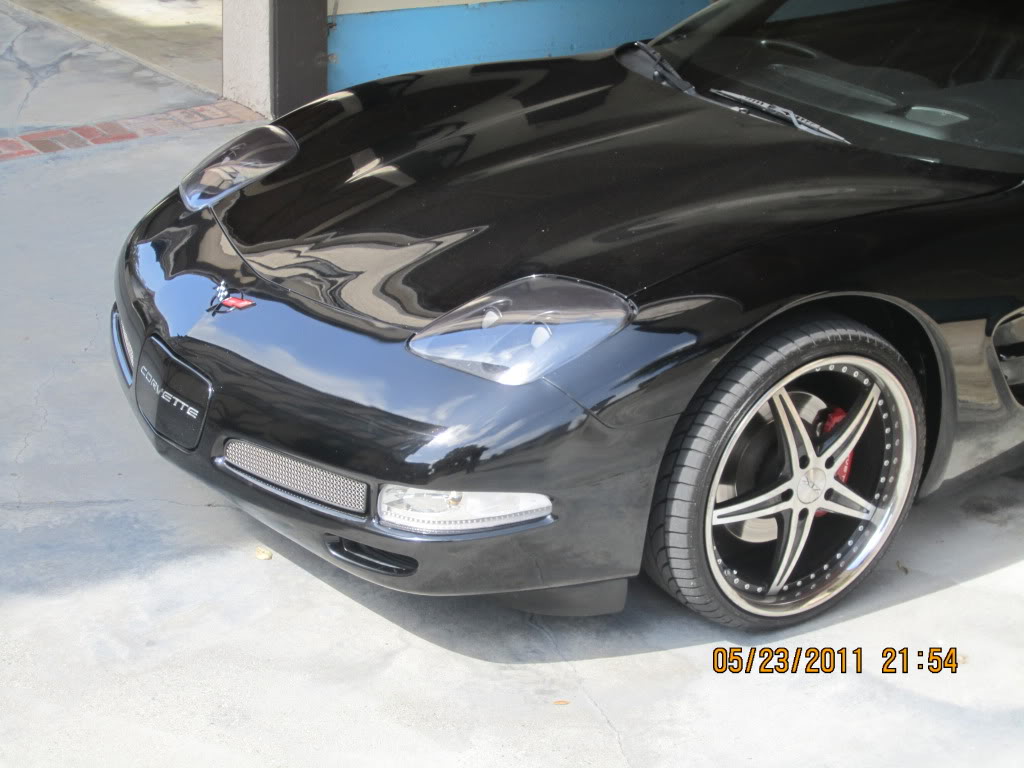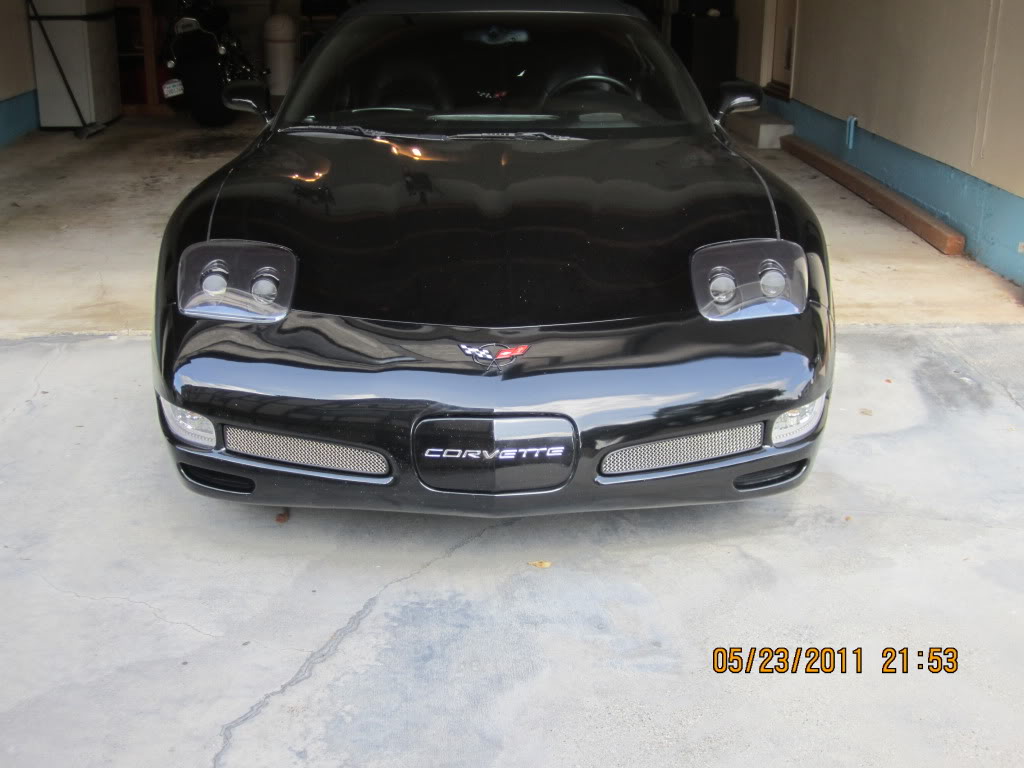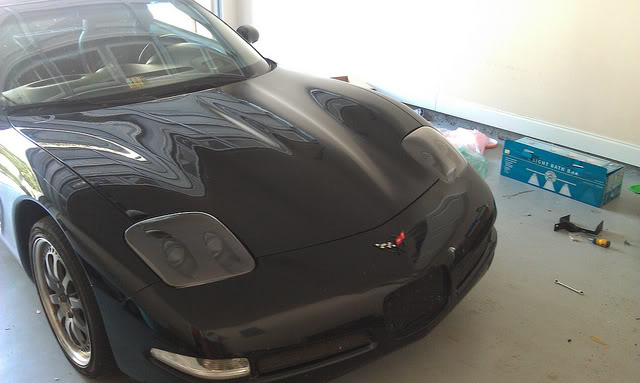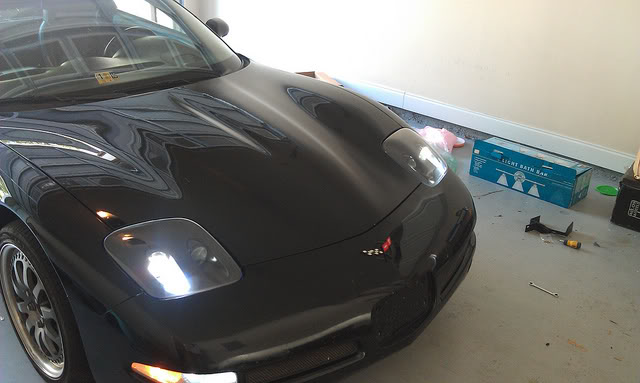 This is what makes them really special: These are the most flush-fitting fixed projector headlights for the C5 corvette: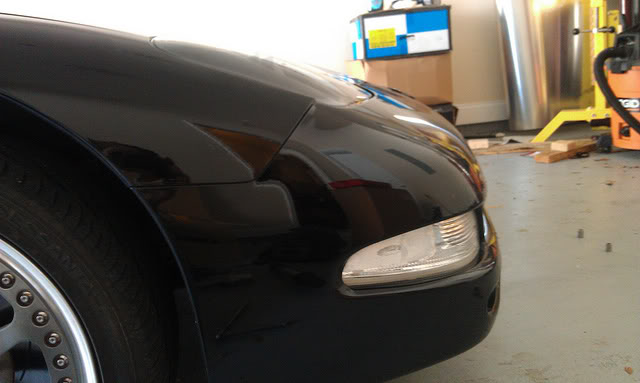 Pattern/output pics to come