Learn about true HID headlight kits & Find a reliable HID seller
HID headlights are 3 times brighter than standard halogen bulbs!
HIDs give your car that million-dollar look without you having to spend a million dollars! An amazing three times brighter than standard halogen bulbs, the kits comes with absolutely everything you need to give you car some serious style. For less than half of the price of a McCullough HID headlight kit, you get:
2 HID bulbs
2 HID ballasts
Harness
Complete hardware
Easy to follow installation instructions
The stock color for car headlights is around 3,500 K, which shines yellow. With HID kits, you can choose color range from 3,000K to 14,000K - a very rare purple color. The most popular of colors is 8,000K, a blue light.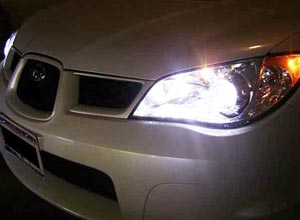 Warning: you get what you pay for when it comes to HID lights. Some companies sell cheap "HID look" kits for $15. Don't waste your time and money on something cheap and cheesy. Get covered with a 1-year warranty so that in the rare case that a bulb or ballast is defective, you have nothing to worry about.
Best of all, you don't have to be a genius to install HID lights! Don't know what you're doing when it comes to your car? Shhh... we'll never tell your friends. All you have to do to install HID lights is twist off your old lights, twist on your new ones, mount the ballasts, and plug in your lights. In a few minutes, your car will look like a professional was working on it. Sweet.
The install is super easy! Take your regular bulbs out by twisting them. Twist in the new HID bulbs. Mount the HID ballasts. Plug the power wire from the HID ballasts into the stock wiring. Plug the other end of the HID ballast into the HID bulb. Light it up!
To mount the ballasts, find a flat surface in the engine bay. Use the included mounting hardware to securely mount the ballast. If you can't find a suitable flat area, you can try cable ties to secure the ballast to some sturdy object. It is also possible to use strong double-sided adhesive foam.
Did you want to try the McCullough HID headlight kit but it was too expensive? You can get the same quality, at almost half the price!

What are people saying about HID kits?


"Ballin With HIDS" --- "WOW!!!! AMAZING!!!" --- "The Final Word: Flawless"
"Overall, I was completely blown away by the light output and performance from my HID kit. For under $200, HID's are by far the best car mod on the market. Stay away from the overpriced competition. The cheap eBay HID kits you see skimp on the important details such as bulb quality that the reputable dealers deliver."
"Received my 6000k HID kit today and already installed them. They look great. Cant go wrong with an HID hit! Order one today from a reliable company!"
"At first, I couldn't decide which HID kit to order, but then I saw all the great reviews about HIDs and I was sold. I ordered my kit on Friday night at about midnight, and it arrived at about noon on Tuesday, and this kit is the BOMB. I couldn't really find any instructions on how to get them in so I figured I would take a whack at it myself! They couldn't be easier to install, a monkey could do it, and they look great! I got the 9006 8000k kit, they have alot of blue in then which is what I wanted! the hardest part of the install in trying to find a place to mount the ballasts!"
Make sure you get a true HID kit.
There is NO comparison between cheap $15 "hid look" halogen bulbs and this true HID headlight kit. Don't waste your time or money with cheap bulbs. True HID is the only way to go.
You are normally covered by a
1 year warranty
A one-year limited warranty covers defects in materials and workmanship. So, in the rare case an HID bulb or ballast is defective, you can easily get a replacement.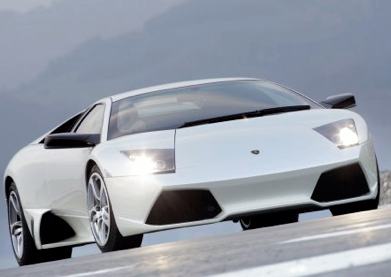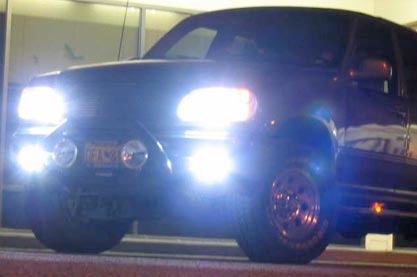 Common HID Questions (and helpful answers)
Question
How do Hi/Low beams work in HID systems? Is it two bulbs or just two setting of the spark or ?
Answer
Sometimes it is two bulbs, sometimes it is one bulb with an electromagnet that moves the bulb up and down.
Question
Does the H11 HID bulb have the same length as the Halogen H11?
Answer
The length is different.
Question
My car is BMW 2006 325i, do you think it will void my warranty once i have installed HID headlights on my car?
Answer
It won't void the entire car warranty, but it will likely void a specific part of the BMW warranty which is related to the electrical system.
Question
I plan to put 8000K or 6000K HID lights on my 08 Scion tC and I have some questions:

1) Are HID lights legal? Is there a limit to the intensity of the lights for it to be legal or illegal? Which is safer and legal? 6000K or 8000K?

2) What would you recommend? Installing the HID lights in the relflectors or the projecters? Which is safer for oncoming traffic, behind drivers and biking pedestrians?

3) And can you install these in fog lights too?
Answer
1) No. HID kits are not DOT approved. No aftermarket HID kits are.

2) I recommend installing in projectors, since they provide a much better light output than reflectors.

3) You can install HIDs in fog lights too.
Question
which is better 6000k or 8000k?
Answer
Both are good, and both have good qualities. But this is a subjective, personal choice. Some people like 6000, some like 8000. I personally like 6000 because it has a bit more visible light output.

Which is better, chocolate or vanilla?
Which is better, hot or cold?
Question
i have a 2007.5 dodge 3500 deisel i want to put h.i.d. light kit in both of my head lights and fog lamp is there a kit all in one or one better that the other?
Answer
HID kits come with enough parts to change 2 headlamps or fog lamps. So if you want to change both your headlamps and fog lamps to HIDs, you should get 2 HID kits.
Question
I have a 06 Altima and I would like to upgrade to a 8000k H.I.D. kit. I want to know if there would be a lot of glare from the stock headlight housing.-by Demetrius(Atlanta, Ga)
Answer
If your car already has HIDs, then you won't likely have glare issues. If you have standard halogen headlights, it's possible you will have extra glare. It varies by vehicle. You should consult other people who own the same vehicle who have upgraded to HIDs, see what they say.
Question
Are you required to use the relay in the H4 hi/lo setup? I want to use these on a bike.
Answer
No, a relay is not usually required. Consult your users manual or someone experienced with electronics to find out for sure.
Question
I live in oregon .. and want to put HID's on my 04 accord. was thinking of putting the 8000k put don't want to get pullover for having to much blue... is it better to put 6000k help pls... thx
Answer
The 8000k still has plenty of white to it. It's unlikely you will be pulled over.
Question
I have a Scion tC 2007. The headlamps are reflectors. Do you recommend using a projector or have you heard of glare is a problem for oncoming traffic?
Answer
We recommend projectors if you are willing to take on a retrofit project, because the output is better and possibly less obstructive to other drivers. However, as long as your reflector headlights are properly aimed, they work just fine.
Question
Are HID Kits street legal DOT approved?
Answer
No. HID kits are not DOT approved. No aftermarket HID kits are.
Question
I have a 2004 Chevy Blazer. Do I need to increase the amperage on the circuit breaker?

Also, I have DRL, but it's a separate lightbulb. So the DRL running will not affect the main lights, and I won't have any issues right?
Answer
No you don't need any additional amperage. And yes, as long as the HIDs just turn on/off like normal, they should be fine. It doesn't hurt to double check the voltage of the headlight just in case prior to installation.
Question
Is the light output the same for all color temps? If I were to get 6k or 8k, would the only difference be the color, or would light output be greater for a higher temp.
Answer
There is an inverse relationship between visible light output and a "cool loooking color". 4,000k has the most visible light output. 14,000k has the least.
Question
How bad is the glare on a 2006 tC for a 6000k kit? Is there a good light output on the road or is the light everywhere?
Answer
The glare is typical of any HID headlight in a reflector housing. There is good light output on the road still, but the glare could be an issue if your headlights are not properly aimed. A lot of people hid kits in the tC with no issues, though.
Question
I plan on installing them on a 4x4 vehicle and I was wondering if the system was completely waterproof? I talking about water sometimes reaching the bottom of the windshield, fully submerging the engine compartment (usually momentarily while I go through a water crossing).
Answer
The ballasts and wiring should handle the water no problem, however your headlight assembly is very likely not waterproof, so avoid that if possible.
Question
are the connectors the same on h11 bulbs as the 9006 bulbs, i mean the smaller two connectors on the bulb itself, not the actual 9006 pulg.
Answer
All HID bulb connectors are the same.
Question
1. Will the temperature of the bulb melt the headlight assembly at all (I know color temperature is not related to actual temperature)?

2. What amount of current does the ballast/HID light draw upon startup?

3. I want a color level of a 2007 Acura TL, might you know what Kelvin rating these bulbs are at?
Answer
1) No, it is very unlikely the bulb will melt your housing, unless you have some cheap China aftermarket housings or something. The plastics are designed for high temps. And you're right, the color temperature has nothing to do with actual temp.

2) It is around 7 amps.

3) They are probably ~4500K.
Question
I have a 2006 Hyundai Sonata with projection headlights. I want to install 6000k HID bulbs. Do I still need to buy a conversion kit or will it install just fine with my current projection lights?
Answer
The only thing you need to buy is an H7 6000k HID kit. It should install just fine with your current projection headlamps.
Question
what is the purpose of a relay?
Answer
A relay is a small electronic device that uses one circuit to open/close another circuit. Relays are used with HID kits to provide power directly from the battery, instead of drawing it from the headlight wiring harness.
Question
I have a 2006 Nissan Xterra. I bought a projector headlamp assembly and I want to put in HIDs. My problem with everything is the Xterra uses a 9007 bulb/harness and my new projector housing uses H1 bulbs (seperate hi and low beam bulbs) and has an H1 wiring harness. What do I need to do to get HIDs in there and also convert the wiring?
Answer
Just purchase an H1 HID kit, and it will hook up like a standard H1 bulb.
Question
Hello, I have not used relays before but I am about to for a number of projects. I have a 2007 Toyota Camry Hybrid with DRLs. I have a strong desire to keep the DRLs as I believe they serve and important purpose.

I have two questions on this topic.

1. Should I convert the DRLs to HID?
2. Do you have an resources that explain how to use the relay to power the HID/DRLs so the DRLs can operate as well as the HIDs? I usually leave the setting on "auto."

Thank you.
Answer
If you converted your headlights to HIDs, they would no longer function as a DRL. The point of daytime running lights is that the lights are slightly dimmer than normal, basically allowing for just a small extra bit of "Hey, I'm driving here" sight to other vehicles. HIDs do not have the ability to dim in any way, they are either on or off. So if you were to install the HIDs yet retain the DRL function, you would basically be driving with your headlights on 24/7. Which there is nothing wrong with that if you don't mind, just that some people would find it fairly redundant. That's up to you.

To answer your questions...

1) Use what I said above and make your own opinion.
2) There are some very helpful links on our message boards for using relays. I would provide more specifics about how to wire them, but I would need to know more about how your DRLs function, and what kind of power is coming from where. Basically you need to tap into the wires going to the headlight, and make them go to the relay instead.

I would suggest contacting a local dealership, mechanic, or reputable car accessory shop to ask for assistance, if you aren't familiar with wiring and headlights and voltages and yadda yadda.
Question
i have a 2006 Impala SS. After using the vehicle selector menu, it states that I need H11(low) and H9(high). Does this mean I need to purchase two seperate kits?
Answer
If you wished to convert both your low beams and high beams to HID, then yes you would need to buy two kits. However we do not recommend using HID for your high beam bulbs, so I'd suggest purchasing just the H11 kit for your low beams.
Question
I have a 06 dodge ram with an h13 headlight and my hids work fine when the truck is off, but when i turn it on they flash 3 to 4 times and go out. Is there any way to fix this with out taking them out
Answer
If your vehicle is equipped with Daytime Running Lights, you need to disable them to use an HID kit.
Question
is it bad to cross the wires? if i plug in the red to the ground on the ballast?
Answer
Yes, you should avoid doing so with any electric device in your vehicle. Not all of them have polarity protection.
Question
for an 05 scion tc. what color is the positive wire on the wiring harness(the one on the plug of the car) on driver and passenger side?
Answer
The white wire with the small black stripe is the GROUND wire. So the other one will be your positive.
Question
I installed a set of plug and play HIDs on my 97 4Runner. They work great from the drivers perspective but they also produce a annoying amount of glare to oncoming traffic. Aside from changing the entire light housing or rigging the existing ones with makeshift projectors, is there a reasonably easy fix for this problem?
Answer
There is no real easy fix. You could add some sort of vinyl around the headlight to minimize the outside light output. You could also re-aim your headlights. Both will not eliminate all the glare, though.
Question
I have a 2007 camry and purchased a hid system.Is it necessary to disable my DRL?And if so can anyone tell me how to disable them.
Answer
Yes, you will need to disable your DRLs. We cannot tell you how to disable them. We suggest asking your local dealership, mechanic, professional car accessory shop, or perhaps an online message board with other people that own the same car.
Question
I want to retain the use of DRLs. Is there a ballast that offers some circuitry to compensate for the lower voltage of DRLs and adjust accordingly when when main lamp switch is on /off?
Answer
You should just use a
relay
to do this.
Question
yes i installed hid kit on my 2004 dodge ram and lights dont turn on And in the
dash says lamp out please help me with this...its something to do with high beam
Answer
The 2004 Dodge Ram uses a 9007 bulb. On your stock lights, this bulb includes both the low beam and high beam. On the 9007 HID kit, it removes you high beam. You likely have the kit plugged into your high beam power wire. Use a multimeter to figure out which plugs work with your normal headlights, and plug them in accordingly.
Question
I currently have a 2003 Mitsubishi Eclipse GTS with H1 fog lights, and Projector Headlights that also use H1 bulbs that I ordered off of ebay. Now I know that it some cases HID bulbs can be longer than halogen bulbs in the same size (like H3, H7). Are H1 HID bulbs longer than standard H1 halogen bulbs? Because I would like to put a HID kit in my stock factory H1 foglights and another HID kit in my projector headlights for the lowbeam.
Answer
Yes, the H1 HID bulbs are probably three times longer than a standard H1 halogen.
Question
My 06 xB uses the H4/9003 & 9006 bulb for it's stock headlamps. I'm using a projector headlamp currently and it uses the H1 (driving) & H3 (bright) bulbs, I've heard that upgrading to HID would melt my lamps. Is that true. Would the HID work with the projector lamps or do you recommend using the stocks.
Answer
We've yet to hear about anyone's headlight housing melting due to the use of HIDs, aftermarket or stock. We can't guarantee that it'll have no effect on your projectors due to the vast amount of products available, all of which use different materials. However, we highly doubt it'll affect them.
Question
What is the wattage of the bulbs for an HID Kit?
Answer
Usually around 35 watts.
Question
I have heard that you need a separate relay for a Scion tC, I have a 2006 by the way. I have also heard that the glare is not as bad on reflector housings if you have two separate bulbs, is this true?
Answer
A separate relay is not necessary for using the HID kit on a Scion tC. As for using two separate bulbs, I'm not sure what you mean.
Question
Is the length of the H3 bulb identical to a halogen H3?
Answer
No, the H3 HID bulb is at least two, maybe three times longer.
Question
I was wanting to put these on my CJ7 for trail riding/rock crawling at night. Do they pull a lot of amps? They can get quiet wet in my engine bay will that effect them?
Answer
The HID kits pull a large amount of amps when turned on, however they pull less than standard headlights once they've been ignited. The kit would be fine with moisture as long as none hit the bulb itself, and all wiring connections were properly protected.
Question
what if you have daytime running lamps? will they still work and will it damage anything
Answer
HID kits should not be used if your headlights are equipped with Daytime Running Lights (DRL) that reduce the voltage. If the DRLs use a different voltage to function, they could damage the HID ballasts. Some car models have the ability to disable DRLs through a wiring harness or fuse - do some research and see if yours is one of them! Or use a volt meter to determine what voltage your DRL's are putting out.
Question
i got a Saturn ion redline and the headlight units are made of plastic will these lights melt my headlight
Answer
If your stock headlight bulb doesn't melt your headlamp, HID bulbs will not melt your headlamp.
Question
Do any of the bulbs come with low and high beam?
Answer
Yes, the following are dual "filament" bulbs: "H4/9003", "H4/9003 Bi-Xenon".
Question
Are the 4,000k similar the the 4,300k or do they appear to be more yellow? I'm looking for a pure white color.
Answer
They are similar. They do not appear yellow. They look like a pure white color.
Question
Hi I have a 2002 GMC Sierra with projector headlights that use H1 bulbs. If I order the 14000k kit, will it damage my projector housings (if you need to see what kind they are, they are sold on Ebay and have 3 little blue LED lights and a black housing)? I need to make sure before I spend the money only to lose my housings.
Answer
I don't see how they would damage the housing.
Question
i have a 2002 Pontiac Grand Am the stock bulbs are 9007 hi/low. I bought some projector headlights on Ebay, can I install HID bulbs in these? Looking for HID projectors around 6000k-8000k.
Answer
I don't see why not. Just make sure you get the correct bulb size.
Question
Will the 8000k have good visability or should I get a smaller #? Want a nice far out range of color and visability.
Answer
Yep it has a good visibility.
Question
I have been told that this HID kit will be too bright for the halogen optics. As far as I know, our fog lights aren't projectors stock, so the lights will just glare a lot. Is there a way that I can make this a projector style HID fog light?
Answer
Yes there is a way. You will have to do some sort of projector retrofit.
Question
Sir I have an 06 Hyundai Accent. I came to know that I have H4 type bulbs in my car. Which xenon bulbs can offer both hi/low? Will 14000k be the most bright light?
Answer
The color temperature has nothing to do with the actual degrees of temperature. It is a measure of the comparative color of a light source, not its actual temperature. It is simply a "warm" looking color, or a "cool" looking color.

14,000k is NOT the brightest. In fact, there is an inverse relationship between visible light output and a "cool / purple looking color". 4,000k has the most visible light output. 14,000k has the least.

H4/9003: low beam = bright HID bulb, high beam = tiny halogen bulb built in next to the HID bulb
H4/9003 Bi-Xenon: low beam = bright HID bulb, high beam = bright HID bulb (uses electromagnet to move the bulb)
Question
Will these kick out a clean cut off pattern or are they sloppy looking?
I just don't want to glare people off the road and get high beamed all the time.
I heard the plug and play kit's light output quality was bad.
Answer
It all depends on your headlight housing. If you put them in a projector, they will have a clean cut off line. If you put them in a reflector housing, they will not have a clean cut off line.
Question
Do you guys have a color chart for the different bulb colors?
Answer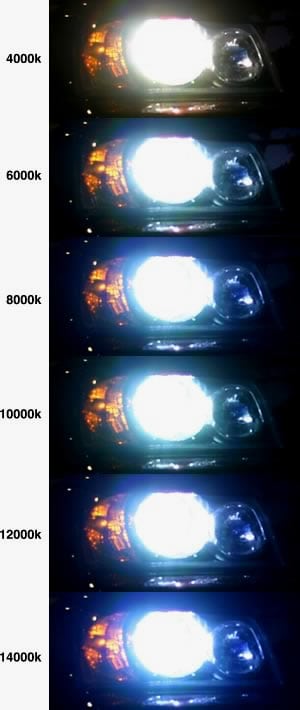 Question
I have a 2003 Volkswagen Jetta and I was wanting to get an hid kit but I was wondering if I need to also get different headlight units.. one with a projector headlight unit?
Answer
You do not need to get a different headlamp unit. You do not need to get one with a projector headlamp.

You can simply put in the 9007 HID bulbs to your stock headlight housing.
Question
I have a 2007 Honda Civic EX Coupe. I don't really know anything about HID except that I want it. What do I need to buy for my car so I have the high and low beams still - I read that some HID kits are only low beam?
Answer
Your car uses size 9006. You will still have high beams because you are not touching your high beam bulb (the 9005 size).
Question
What is the difference between HID and projector headlights? Is one brighter or better? Help me out!
Answer
HID is a type of headlight bulb.
Projectors are a type of headlamp assembly.
Reflectors are a type of headlamp assembly.
HID bulbs can go into projectors or reflectors.
Generally, projectors give a better light output with less hot spots and glare than reflectors.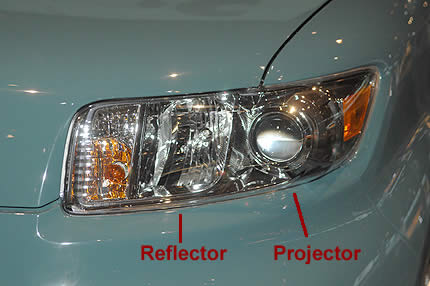 Question
I need to have hi/low beams for my H4/9003 bulbs, so if I get the H4 Bi-xenon will this be right?
Answer
Both "H4/9003" and "H4/9003 Bi-Xenon" models will be "right". They both have high and low.
Question
My 1999 Ford Explorer has dual beam 9007 bulbs. That means I'll lose my high beams, right? But i guess thats okay considering the HID's are so much brighter anyway.
Answer
Most 9007 HID kits are a single beam, which means you will lose your high beams. If you are concerned with keeping your high beams and still want HIDs for the lows, consider adding some auxiliary lighting.
Question
I have an alarm system that turns the headlights on when I lock/unlock the vehicle (for 3 mins, then turn off). Will the turning on and off of the headlights affect the HID kit?
Answer
While it will most likely not cause you any problems, the HID headlights do not like to be turned on and off. They work better and will have a longer life if they are flashed as little as possible.
Question
I want to buy a set of 9006 bulbs in 8,000k for my car, but I do almost all my driving on back roads. Is there any way I can still have high beams or no?
Answer
All 9006 bulbs are single beam. So do you have high beams now? The 9006 bulb will not replace your high beam bulb, it will just replace the low beam bulb.
Question
What HID kit do I use for my 1996 Toyota Tercel and is 14,000k too much power for my car?

Also, can you explain low and high intensity bulbs? I know some cars use both, but what does my Toyota Tercel use? Does HID have both or just either low or high? Sorry for the questions, but I really want to get informed before buying... I don't want to ruin my car in any way. Thank you
Answer
You'd need bulb size: 9004

The color temperature has nothing to do with power or intensity. The color temperature is an inverse relationship between a "cool looking color" and "visible light output". The lower color temperatures, such as 4,000k, show the most visible light output. The higher ones like 14,000k, show the least visible light output, but have a cool purplish blue look.

Your Tercel uses the 9004 bulb size which is a single bulb for both high beam and low beam. Unfortunately with the 9004 HID bulbs, you will lose the high beams. If you do a lot of back road driving at night with deer, you might want to install auxiliary driving lights to give you extra light. If you just do city driving, the single intensity HID bulb should be perfect.
Question
Will these HID headlights work on cars made before 1990?
Answer
Depends what bulb size the car uses. If your car uses a sealed beam headlight, you will first need to get a headlight conversion so it can accept a common bulb size like 9006 for example. The HID kit will work anywhere you have a 12 volt power source. It could work on an ATV, a motorcycle, or even a horse (if you carry a big battery pack)!
Question
If i have aftermarket projector headlights on a 2002 Mitsubishi Eclipse, will they fit and if so will they operate the same??? I haven't seen any of these cars w/ after market head lights. The size bulb for the head lights is H1. If they don't fit can they be made to fit?
Answer
An H1 bulb is an H1 bulb. It should fit just fine. If for some reason it doesn't, you should ask for a refund.
Oznium.com does not sell HID kits. This page is simply an informational resource about the HID headlight market.