Got a wall in your house or garage that
needs some decoration
?
Classic blue and green Oznium colors that POP. Oversize, 10 foot banner. The same ones that adorn our office and warehouse walls.
Priced so cheap, its almost free.
Just click the big red "Add to Cart" button, and Proceed to Checkout. If you're feeling lucky,
add in an LED strip
or two while you're at it. Go! >>>
The team in HK inspecting your banner: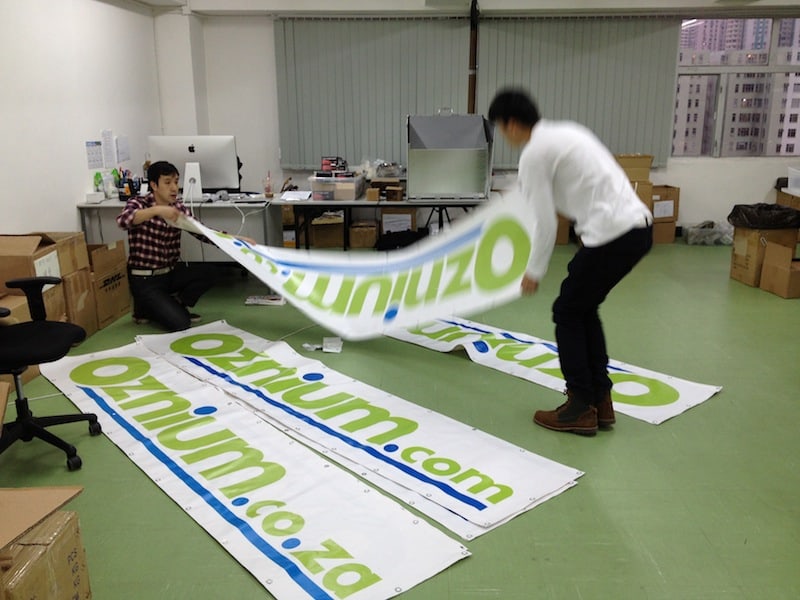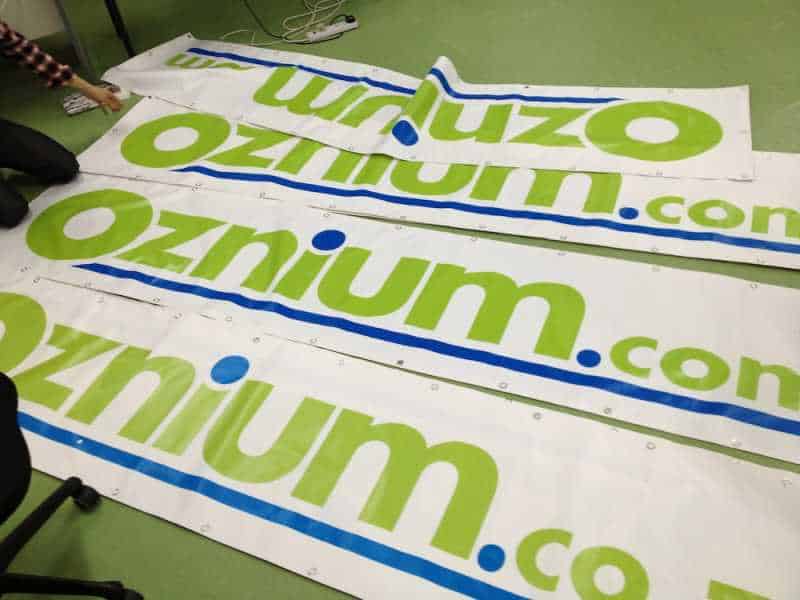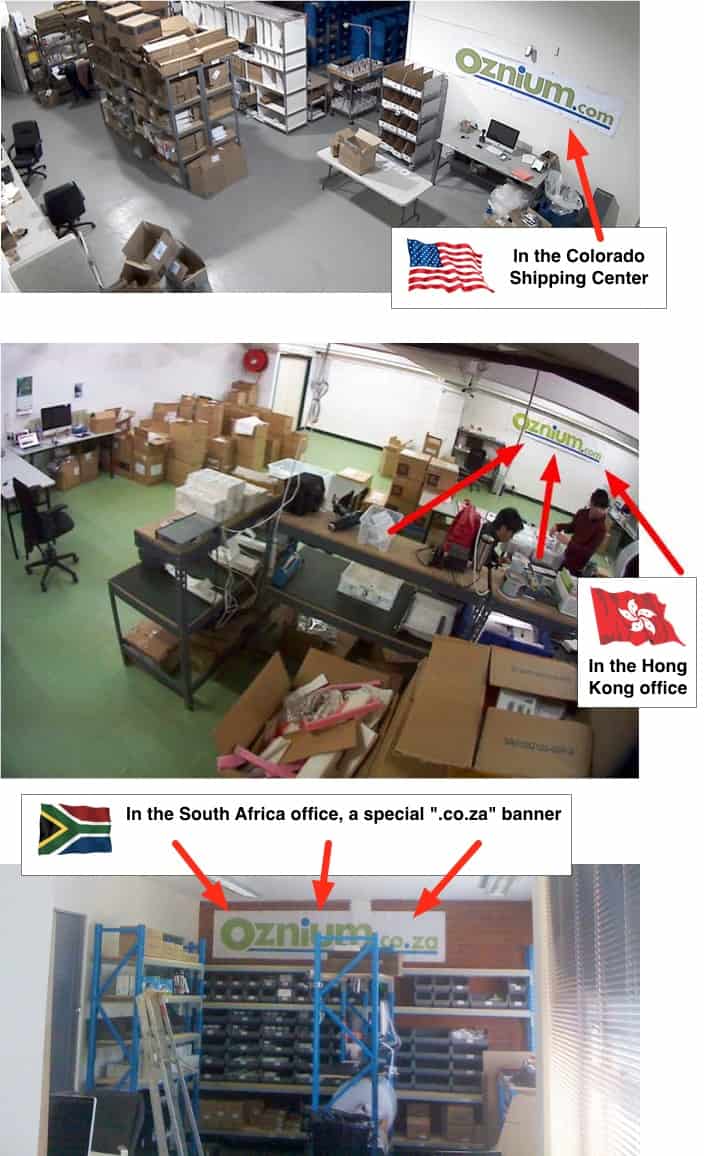 Big thanks to Brian from Alberta, Canada who wrote us a while back. You inspired us to make a big batch.
"
Hello. I am currently doing a complete renovation on my garage and am in need of some wall covering in the main space.
I was curious if you send out banners or posters or even stickers.
Once I get to the accent lighting I'll be ordering some led strips in red and blue...are they always in stock?
Thank you, Brian
"