Shopping Cart
Your Shopping Cart is empty.
We've got a lot of cool products. Don't be shy, add some to your cart. Maybe some LED Bolts, LED Strips, or Controllers!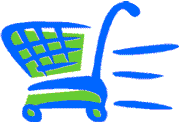 Start by searching or browsing through our store. When a product interests you, click the "Add to Cart" button.
---
If you've attempted to add items to your shopping cart and they are not appearing...
- Did you enter a quantity for each product you tried to add?
- Do you have "cookies" enabled in your web browser?
- If you're still having trouble, please contact us.