Finally, a home floodlight (comes additional curved lense to turn it into a spotlight!) that won't raise your electricity bill beyond belief - or raise the room's temperature by 10-20 degrees.
The
Eclipse™ High-Intensity Home LED Spotlight
by Oznium has
arrived
, and
ready
to take on any job (
or lack of proper lighting
) you're able to throw at it.
Our Home LED light features a
built-in
high efficiency aluminum heat-sink to so little to
no heat output
emanates from the fixture - ensuring years of stable & uninterrupted use of your
super bright LED
.



10W, 20W and 50W Eclipse Spotlights are available now.


Features of 20W & 50W Eclipse Spotlight:


Share the same lenses: Diameter of the 10W & 20W eclipse lenses mounting rings are same.
Fully waterproof with IP68 rating: All circuits inside are wholly covered by epoxy. It can be used under water (Note: 20W is waterproof, but 10W is NOT waterproof)
Much brighter: 20W CREE LED provides double lumens brighter than the 10W eclipse spotlight
Perfect for Flounder Gigging applications: Bottom of the 20W spotlight can be unscrewed and opened to install the standard 1" threaded pipe

Caution: 50W eclipse light green is for UNDER WATER use only

- 50W eclipse LED is needed to run under water for cooling, otherwise it will be too hot and burnt out.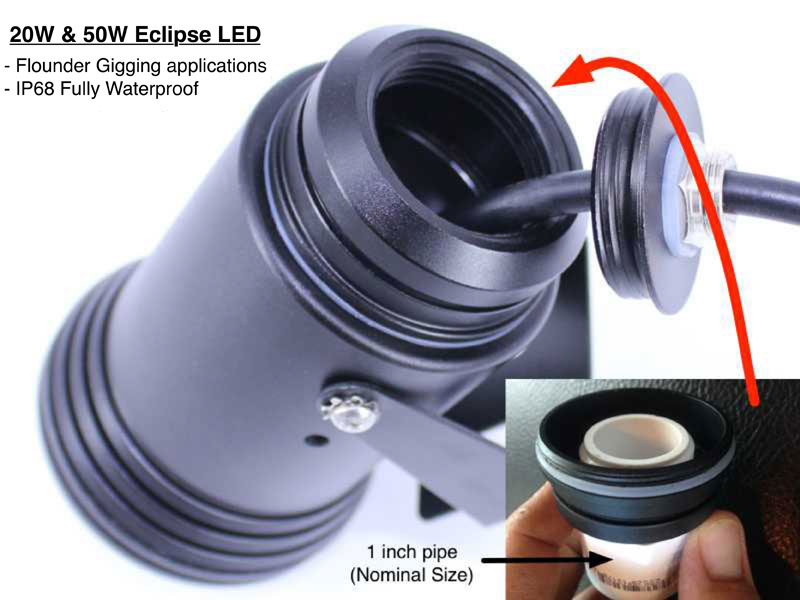 10W, 20W & 50W eclipse spotlight comes with the same lenses, flat & curved.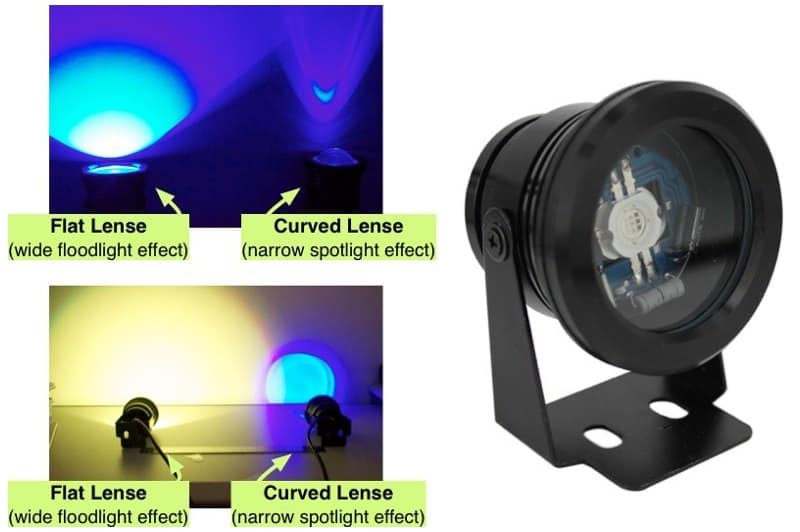 Other applications:
You are currently viewing Architectural applications for our Eclipse High Power LED.
We also recommend this product for: