Charger for Ni-MH 12V Rechargeable Batteries FAQs
All Customer Questions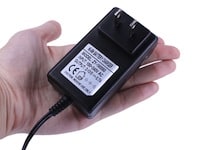 Ni-MH Battery Charger
Q:
Can one charger charge more than one 2aa (10 cell) battery pack at once? I'm thinking of getting 3 battery packs to insure enough power to light my lights for several hours. It would be nice if I could charge them all at once rather than buying three chargers - by George (Show Low, AZ)
A:
It should work, but it may take longer to charge.
You can wire them in parallel.