This new version of our popular 11mm diameter LED Bolt offers two mounting methods:
1) Snap fit with spring loaded retaining clip
-or-
2) Nuts
With the Snap Fit feature, you can easily install the LED bolt in places where you can't access the back to screw on nuts. For example walls, floors, ceilings, decks, etc.
It is 1 watt, Cool White, with a Black Aluminum housing, and no lens (so a wide angle flood light beam).
Super easy to install, with 2 methods of installation:
1) Drill
12mm
hole, and snap fit from the front. (Be careful when pushing into hole, don't press directly on the top of the bolt, that could damage the LEDs).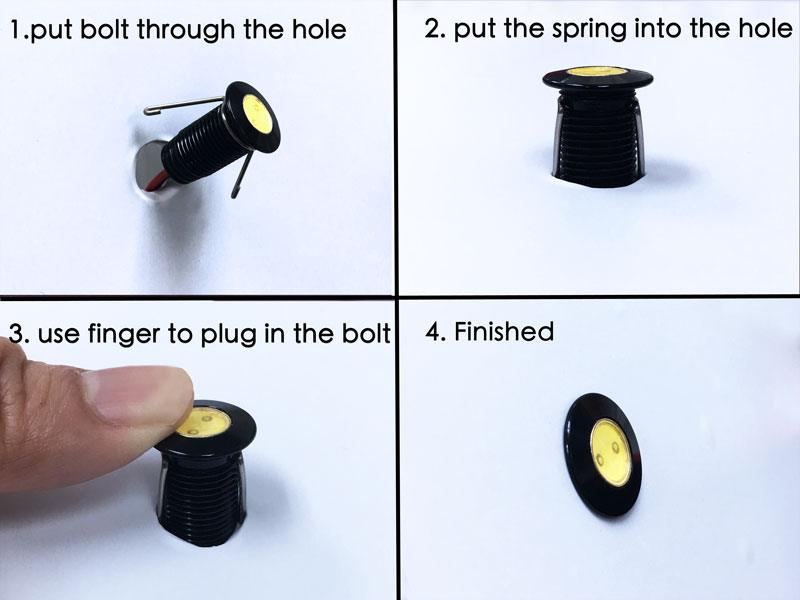 2) Drill hole, and mount with nuts from the back:
11mm
For now we're just offering this LED bolt with a single color configuration, but if you'd like other colors, please let us know.