High quality 12V touch panel dimmer switch:
Make your smart home more stylish and hi-tech!
Crystal clear glass panel design, with an elegant and fashionable appearance.
High precision capacitance touch sensor control with high-sensitivity detection lets you easily adjust the brightness by simply a click and slide. More than 250 levels of brightness can be selected. By default you will hear a notification sound when you click the dimming buttons. Of course the notification sound can be also be silenced if you don't like it.
Clear instructions, to give you easy operation.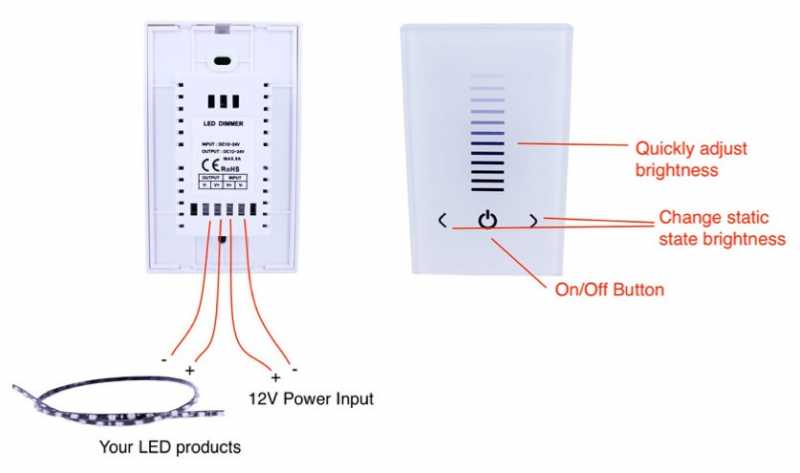 Another style of wall mount dimmer (wireless RF) is also available: Wall Mount LED Remote Dimmer Switch