These premium splash-proof LED modules are exactly what you need if you are looking for some cool outlook modules! Splash-proof and sealed units have three super bright surface mount LEDs. It's easy to install on your own with a mounting hole or 3M adhesive tape on the back.
Perfect to use in channel letter signage, home lighting and mood lighting. With the cool milky transparent housing, these modules can be used for many different applications. The only limit is your imagination.
Sold by piece. These LED Modules are pre-wired in a strand of 20 pieces. Means if you order 100 pcs, you will get 5 strands. Just watch for how much current/power they need, you can solder multiple strand in a row as many as you wish.

Polarity: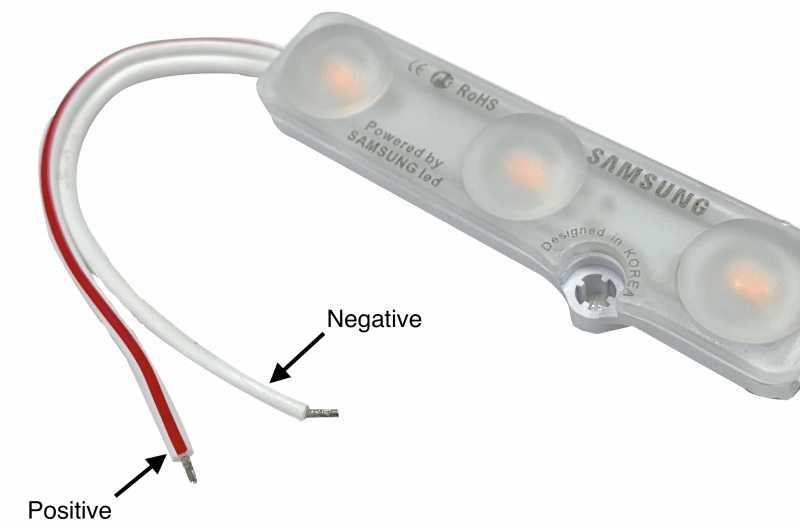 Dimensions: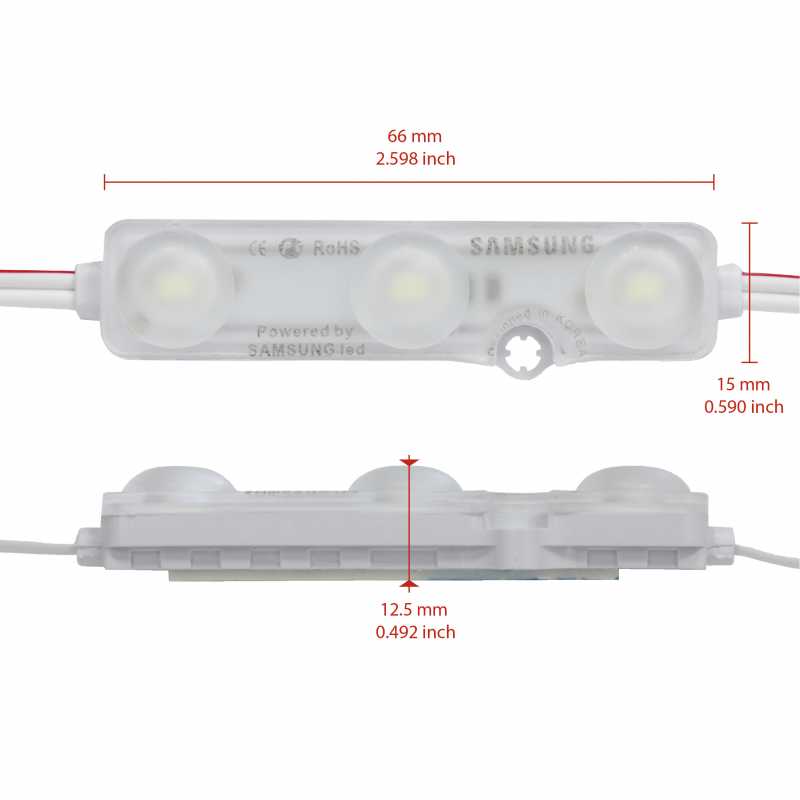 LED Colors: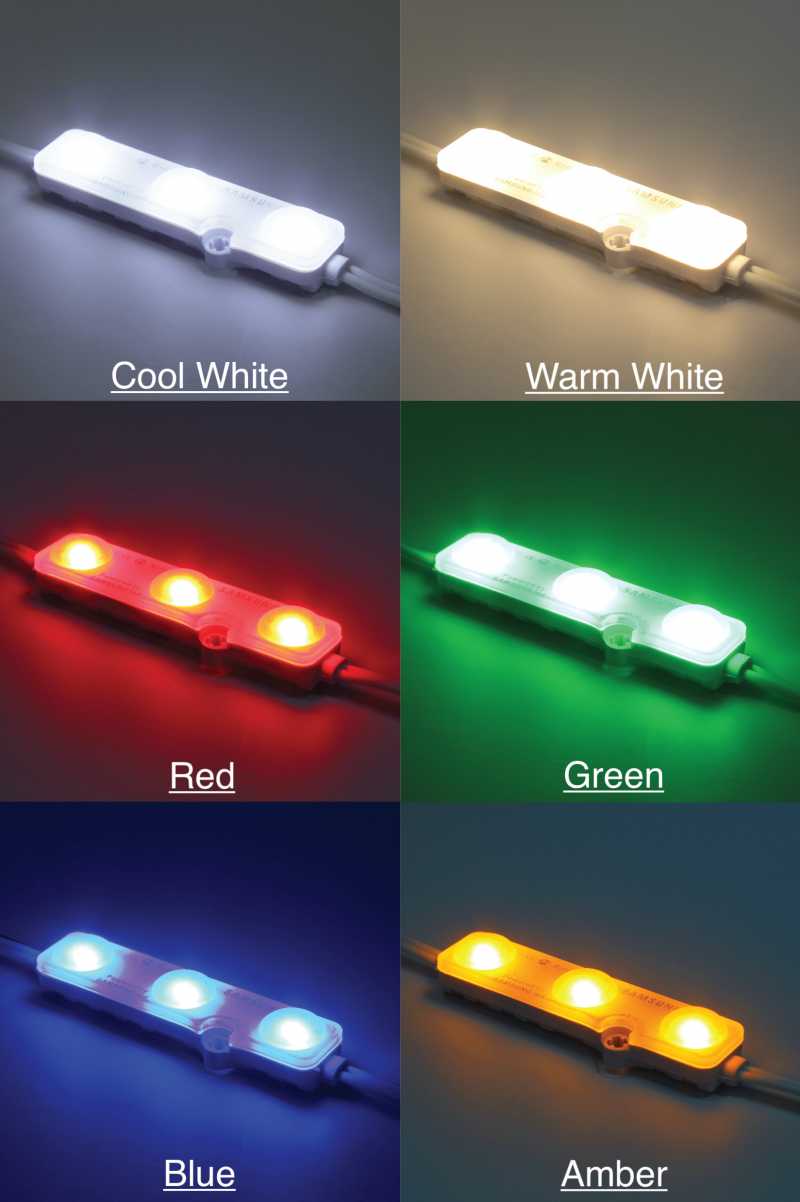 Cautions
The LED module is designed for using at 12VDC power source, the additional voltage regulator is necessary if the power source is over 12VDC (e.g car battery).