Looking for bright light that won't get hot, even if it looks that way? Our 12 Volt Waterproof SMD bar has a contoured design that will hold up in all weather conditions, indoors or outside, providing a visual experience that will turn heads so fast there might some neck sprains to deal with.
Use it for underbody lighting, engine bay lighting, or interior lighting. Use it on your car to announce your presence in no uncertain terms. The waterproofing technology means you can throw this unit outside without worrying it will get splashed and short out.
And, of course, as with all our LED pieces, you can leave it running all night without worrying about excessive heat.
The waterproof SMD bar is 0.16 inches high, 0.41 inches wide, and 20 inches long, but the light it throws is waaaay larger, with 30 surface mount LEDs pumping out an amazing intensity.
They can be cut every 3 LED's which is equivalent to 2 inches. You can then use both sides! Its unfortunately not possible to attach new wires to the middle of the cut portion. If you need the cut section to remain waterproof, you'll need to apply silicone, epoxy, or some other waterproofing material.
While this 120 degree viewing angle waterproof SMD Bar is slightly bendable, you should be aware that it is not as flexible as some of our other strips, simply due to the durable aluminum housing. Warranty?? 1 year.
This product is perfect for creating a seamless underbody glow. You can "daisy-chain" a whole string of them together in one long run.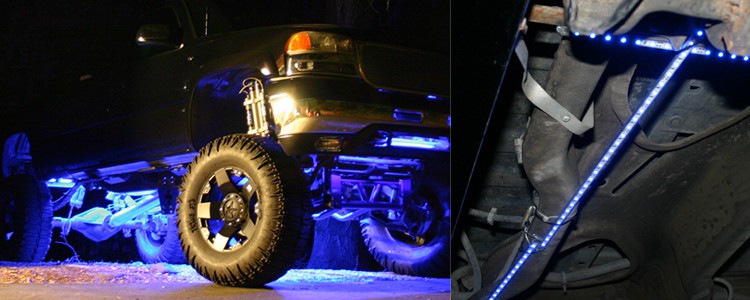 The warm white light bar will come with white end cap instead of grey end cap. See below pic: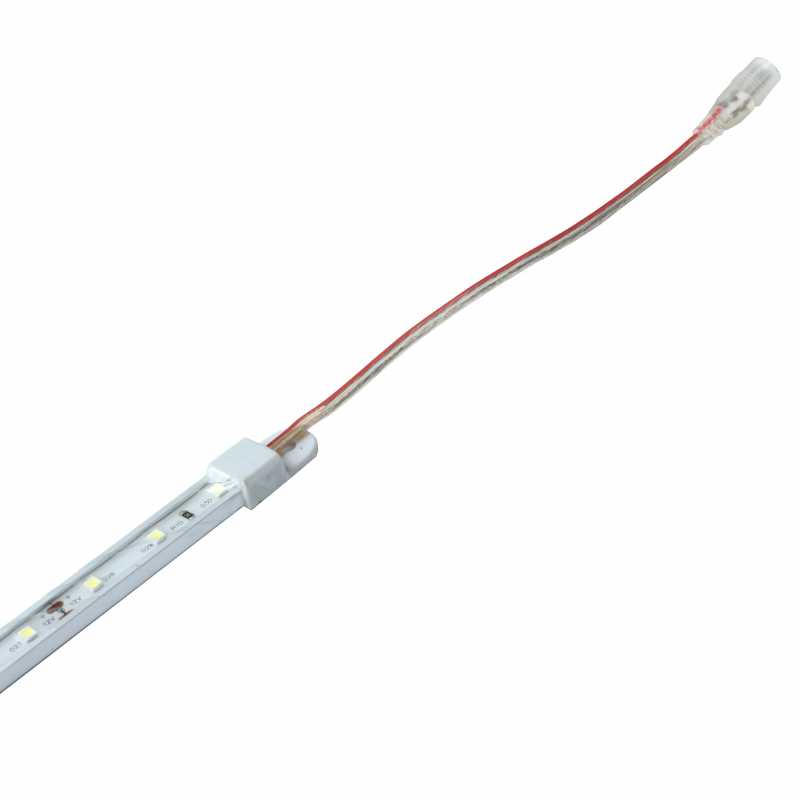 Other applications:
You are currently viewing Automotive applications for our Surface Mount LED Light Bar.
We also recommend this product for: