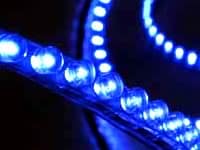 Waterproof LED Strips
Completely waterproof and flexible LED strips are perfect in wheel wells or engine bays. They can also be used for a
seamless underbody glow
. They can be used anywhere you want a bright glow. Easily hooks up to 12 volts.
starts at $3.99
more on Flexible LED Strips...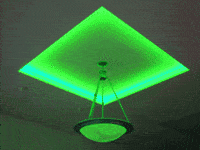 Ribbon LED Strips
New pre-wired style!
Ribbon thin, flexible LED strips with 3M adhesive backing. Perfect for many creative accent lighting projects including: soffits, cabinets, coves, arches, etc... Cuttable every few inches with a simple
pre-wired
2-wire hookup.
$7.99
More about LED Ribbon Strips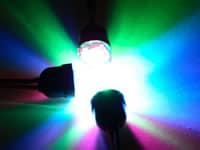 Pre-wired Superflux 4-chip
Best Seller!
12 volt ready - just hook up the red to positive, and the black to ground. Great for door handles, speaker grilles, cup holders, air vents, dome lights, headlight accents. New 4-chip superfllux LEDs offer extreme brightness and a super-wide viewing angle.
$2.99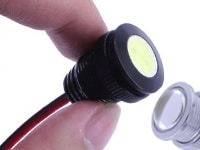 Flush Mount LED Bolts
Solid-state Flush Mount LED bolt, in a
super sleek
CNC'ed aluminum housing, available in silver or black.
Really bright
, eye catching, with a beautiful appearance. Simply drill a hole, feed the wires though, and tighten the nut. Easily hooks up to any 12V power source. Available in a whole range of colors, and
three sizes
- small, medium, and large.
$5.99
More on LED Bolts...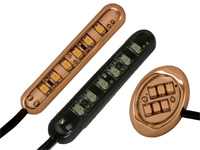 Tiny LED Modules
Fully waterproof, easy 12 volt hookup, and a slick chrome bezel. Even brighter than our Pre-wired Superflux 4-chip LEDs. Also available with a black bezel.
$9.99
More about Tiny LED Modules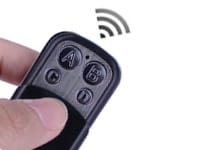 LED Dimmer - Remote Control
Control any 12-volt accessory with a tiny remote that fits right on your key chain. Includes
8 brightness settings
and
6 strobe settings
. With an extended range, you'll be able to control your entire setup from across the room, or even from the other end of the parking lot.
Our most innovative remote yet!
$44.99
More about remote LED Dimmers ...
Oznium: Affordable, high tech auto accessories that turn your ride into a genuine head-turner.
You've polished every panel, you've bought the coolest rims, your audio system is seriously thumping - but something's missing. What your car needs is some serious glow, and Oznium.com has all the parts, products and accessories you need to light up the night sky.
Accent lighting, underbody kits, cathodes, LEDs, strobes, switches and relays - we've got it all, and at prices that are lower than you can find anywhere else, including just $4.20 shipping on any order!
Call us toll-free at 800-245-8131, or order from our extensive online catalog.