Eclipse™ 10W & 20W Home & Art LED light - Super Bright LED Spot/Flood Light Fixture
Want it delivered

Wednesday, February 10

?

Order it in the next

9 hours and 23 minutes

, and choose

One-Day Shipping

at checkout.
Finally, a home floodlight (comes additional curved lense to turn it into a spotlight!) that won't raise your electricity bill beyond belief - or raise the room's temperature by 10-20 degrees.
The
Eclipse™ High-Intensity Home LED Spotlight
by Oznium has
arrived
, and
ready
to take on any job (
or lack of proper lighting
) you're able to throw at it.
Our Home LED light features a
built-in
high efficiency aluminum heat-sink to so little to
no heat output
emanates from the fixture - ensuring years of stable & uninterrupted use of your
super bright LED
.



10W, 20W and 50W Eclipse Spotlights are available now.


Features of 20W & 50W Eclipse Spotlight:


Share the same lenses: Diameter of the 10W & 20W eclipse lenses mounting rings are same.
Fully waterproof with IP68 rating: All circuits inside are wholly covered by epoxy. It can be used under water (Note: 20W is waterproof, but 10W is NOT waterproof)
Much brighter: 20W CREE LED provides double lumens brighter than the 10W eclipse spotlight
Perfect for Flounder Gigging applications: Bottom of the 20W spotlight can be unscrewed and opened to install the standard 1" threaded pipe

Caution: 50W eclipse light green is for UNDER WATER use only

- 50W eclipse LED is needed to run under water for cooling, otherwise it will be too hot and burnt out.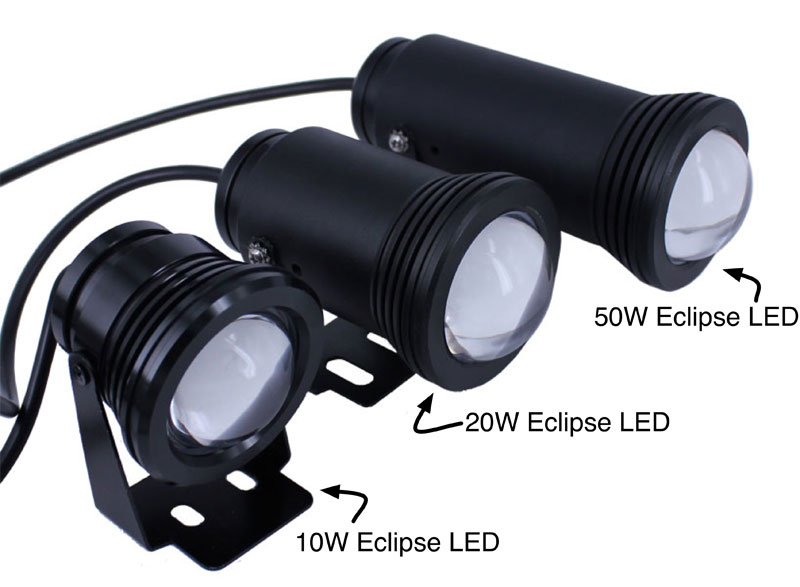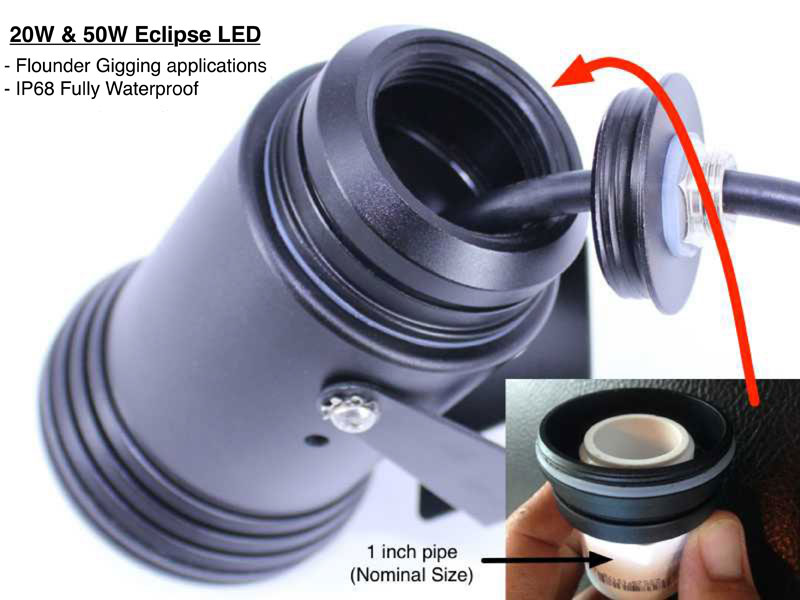 10W, 20W & 50W eclipse spotlight comes with the same lenses, flat & curved.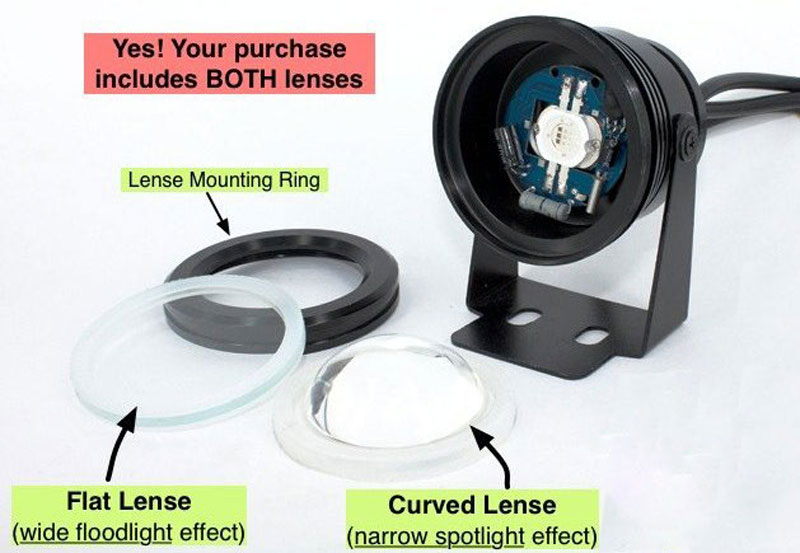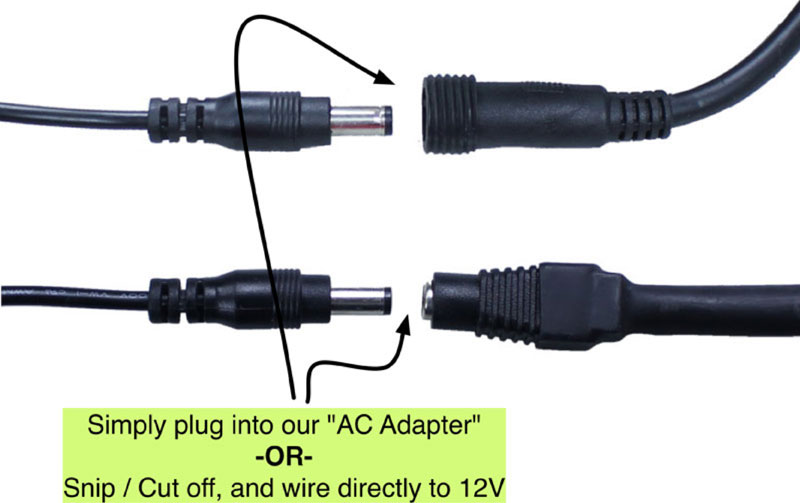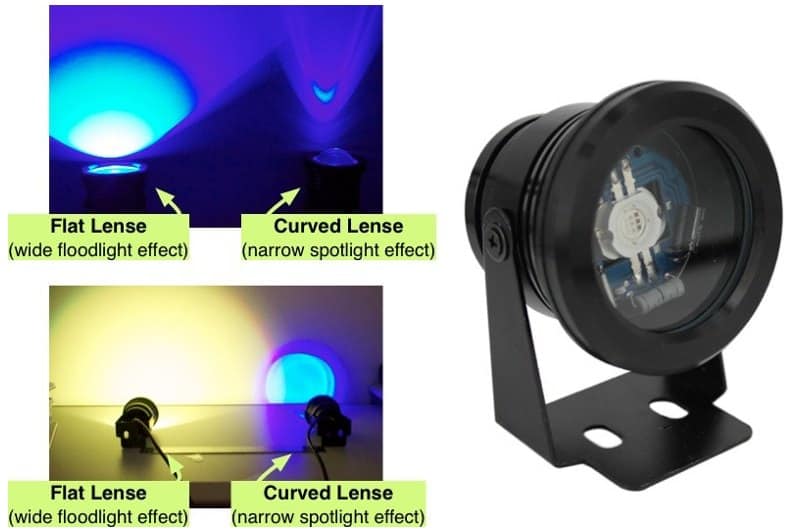 Other applications:
You are currently viewing
Architectural
applications for our
Eclipse High Power LED
.
We also recommend this product for:
Customer Questions?
Our customers have asked 18 questions about this product.
→ Read common questions and answers.
Customer Reviews
OMG I WANT MORE!
Reviewer: Jordan Moddes (Kenosha, WI)
Item: Eclipse High Power LED
THIS IS AWESOME!!!! Yeah, caution, don't be an idiot like me and look into it when you turn it on, I PROMISE you will see nothing for about 3 minutes.

anyways, this thing is EXTRAORDINARILY bright!

There is a easy way to remove the lenz, and it is absolutely awesome. with and without the lenz. With out the lenz, it really brightens up the entire room. With the lenz, it would put a spot light on whatever you're trying to look fabulous!

Pics will be coming within 48 hours.
Write an online review and share your thoughts with other customers.
Upload your own action shots - show us how you creatively used our product.