Warm White LED Chandelier Bulb - E14 Edison small screw-in base
twisted candle tip
.
Its got 3 pegs of LEDs that come up at a unique angle. And for a full 360-degree glow, all the way around, there's bright LED chips on each sides of the pegs.
Available in one color:
Warm White
, which has
excellent color rendering to look stunning in all types of chandeliers
.
Why not replace all the lights in your chandelier with these new LED bulbs to save on your electric bill?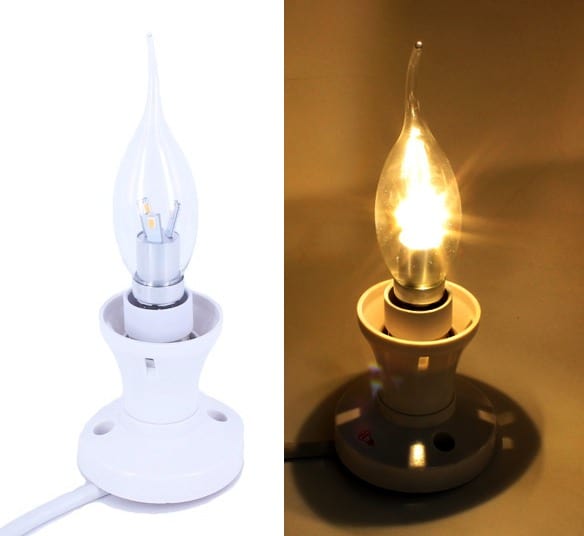 Here's a quick video to give you a close-up look at the LED Chandelier Bulb.
(sorry for the quality, just shot quickly with iPhone)
Customer Questions?
Our customers have asked 5 questions about this product.
→ Read common questions and answers.
Customer Reviews
Be the first! Write an online review about this product. Share your thoughts with other customers.
Upload your own action shots - show us how you creatively used our product.