Security LED Flood Light Motion Sensor
Works like any other security flood light with built-in motion (PIR) detection, ambient light sensor and adjustable timer.
3 settings available on the sensor
LUX: When set to the "SUN" icon, the sensor works even if it is light outside; when set to the "MOON" icon, the sensor works only when it is dark out.
TIME: The light duration is from 5 seconds up to 8 mins. The time starts counting when no movement is detected by the sensor.
SENS: Adjust the sensor's sensitivity to movement. When it is set to the highest sensitivity, it can detect even small movements.
Motion Sensor Specifications:
Detection distance: up to ~12m (40 feet)
Detection Range: ~180 degree angle
Switch-ON Time: 5 sec to 8 mins
Technical Specifications
Input Voltage: 90V - 260V AC
Beam Angle: 120 degree
Lamp Body Material: Aluminum Alloy
Lumens: 100 Lumen / Watt
Color temperature: 6500K (Cool White)
Working Temperature: - 40 to + 45 degrees celsius (-40 F to 113 F)
IP Class: IP65
Lifespan: 50,000 hours
10 W / 1000 Lumen / 0.63kg (N.W.) / 0.75kg (G.W.) / 18 x 12.5 x 12.5 (cm)
20 W / 2000 Lumen / 1.20kg (N.W.) / 1.40kg (G.W.) / 22 x 19 x 14 (cm)
50 W / 5000 Lumen / 2.87kg (N.W.) / 3.20kg (G.W.) / 29.5 x 28 x 17 (cm)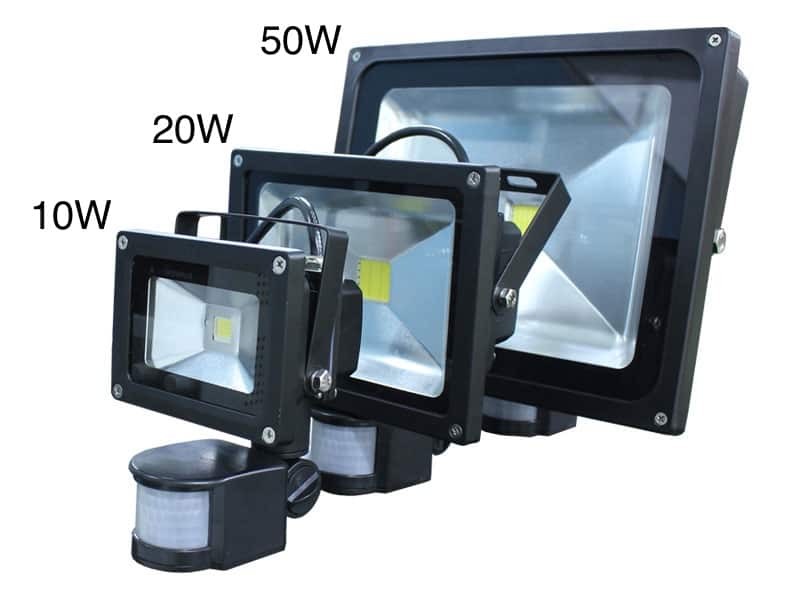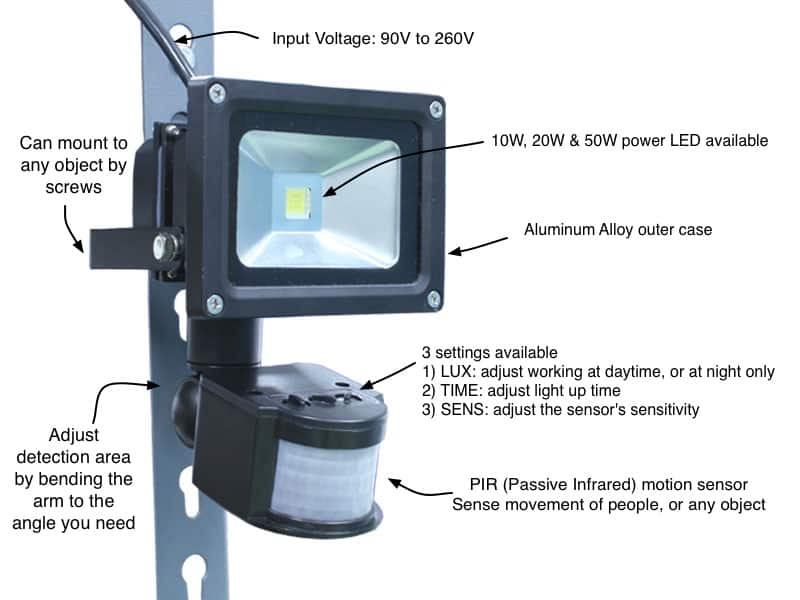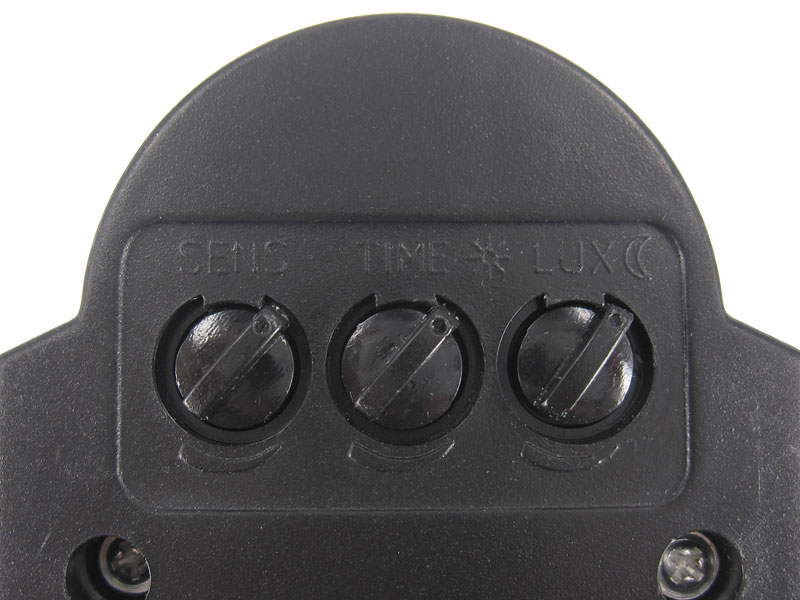 Customer Questions?
Our customers have asked 9 questions about this product.
→ Read common questions and answers.
Customer Reviews
Super Bright
Reviewer: Cody Walraven (Port Lavaca, TX)
Item: Motion Sensor Flood Light
Great light, super bright, and very light weight. I have installed one 20 Watt and one 50 Watt. Both incredibly bright, and the motion sensor works perfectly.

Had electrician test the 50 watt and at 110 volts it is pulling .75 of an amp (3/4 - .75 - three quarter). Very Nice...
Write an online review and share your thoughts with other customers.
Upload your own action shots - show us how you creatively used our product.