My friend Carleton Yoder, proud owner of a 2003 Corvette Z06 was the first to introduce this cool mod to the Corvette community. Before we made these direct replacement bulbs though, you'd have to do a lot of fussy soldering.
After many requests from Corvette enthusiasts, we made these direct replacement bulbs -
no soldering, no cutting - just a simple twist in!
Here's the
original how-to write up
. You'll see how much work
was
involved.
These bulbs will work in the door panels and gauges of the C5 Corvettes. They'll likely work in other cars too, but we don't know exactly which.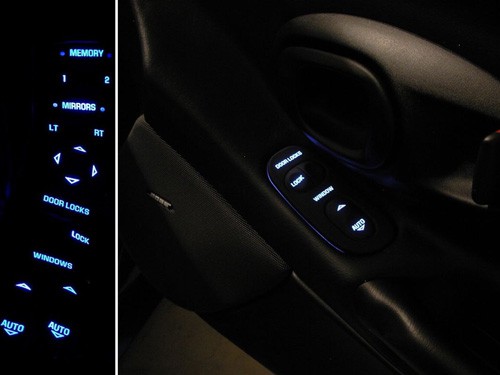 NOTE #1:
The LED's have polarity, thus if you put them in the wrong way they will not light up. Make sure the LED's are all lit up before putting the panel back in the door. If they are not, simply take them out, and screw them in the opposite way.
NOTE #2:
It is unlikely that this 74 wedge bulb will fit other vehicles besides the Corvette, as it was specifically designed for this vehicle. You are always welcome to try, however we aren't responsible if it doesn't fit.
Thanks Carl, for the cool mod!