This high intensity LED flood light packs the punch of a high powered halogen flood light and more, with ultra-low energy consumption! This versatile product was designed to provide multiple options for your auto lighting needs. Forget those tedious hours of soldering resistors; just connect these LEDs to your 12V power source and you will have the smallest flood light you've ever seen! It can't be easier!
This High Intensity LED can easily be hooked up to your moped, motorcycle, or scooter for the convenience of an inexpensive, high tech, weatherproof LED motorcycle lighting accessory. You can use it for bike glow in underneath your bike for a 'ground effects' look, wheel wells, saddle-bag, on / around headlights (halo effect) , or even an auxiliary LED light for off-road night use.
This product is truly 100% waterproof; once you secure your wires, it can even be fully exposed to the elements / mounted on your motorcycle / bike / moped for years of super bright vibrant accent lighting. And your options are endless, because this wonderful waterproof module is available in six variously vibrant colors: warm white (3300K), white (6500K), red, green, blue, or amber.
Each High Intensity LED comes with 3M Tape so you can easily mount it.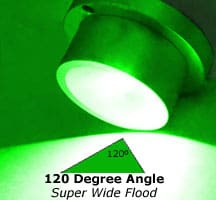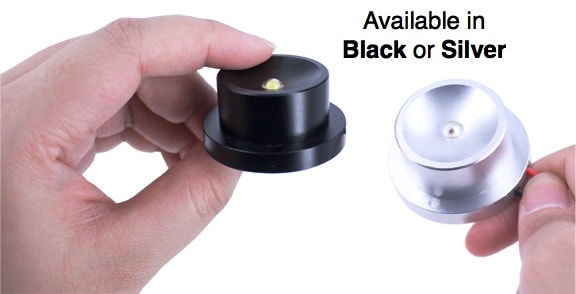 Do you need larger holes for mounting your LEDs?
We offer an elegant mounting bracket solution.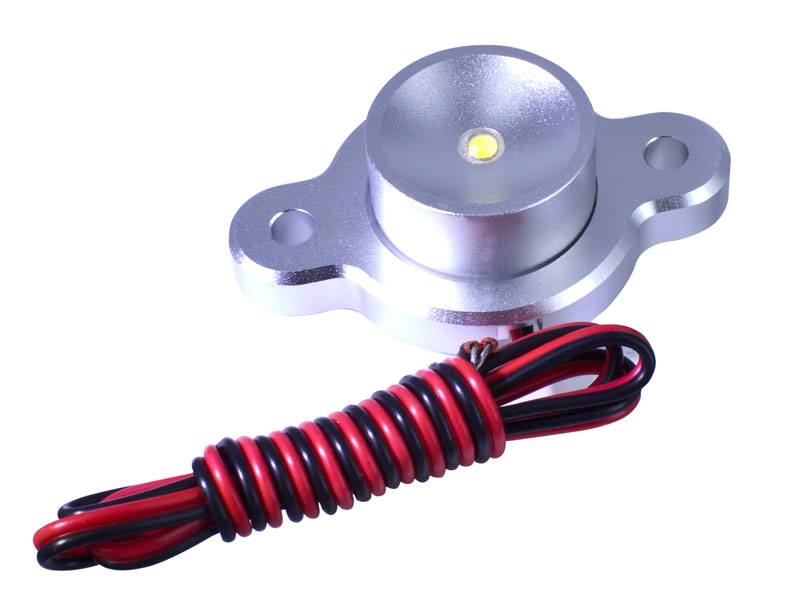 ---
We also offer a SPOT LIGHT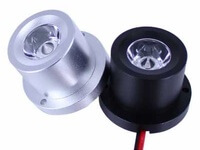 The spot light projects a thin 25 degree powerful beam. Its great for drawing attention, illuminating something specific, or creative projects.
Other applications:
You are currently viewing Motorcycle applications for our High Intensity LED Flood.
We also recommend this product for: