This waterproof LED spotlight is designed to provide multiple options for your home and auto lighting needs. Forget the need for tedious hours of soldering resistors; just connect them to your 12 volt source, and just like that you have an ultra powerful LED spotlight.
This high intensity LED can easily be hooked up to your car for the convenience of an inexpensive, high tech, weatherproof auto accessory. You can use it for auto glow in for your car's front grille, in your trunk , foot-wells, wheel wells, under the hood, on headlights, or even along the dash warning lights! Did we mention the power draw from this LED is only 1 watt?
TIP: When used with an AC Adapter, this spotlight can be used for an incredible array of lighting tasks in your home including: art lighting, fountain lighting, garden spotlighting, track lighting, or whatever you can imagine. The sky's the limit! Since they're waterproof you can use them outside, regardless of weather.
We also offer an
elegant mounting bracket
solution.
This product is truly and fully waterproof. Once you secure your wires, it can even be fully submerged for years of underwater brilliance. And your options are endless, because this wonderful waterproof module is available in six variously vibrant colors: warm white (3300K), white (6500K), red, green, blue, or amber.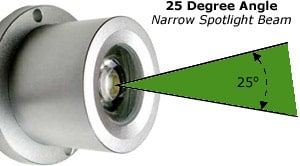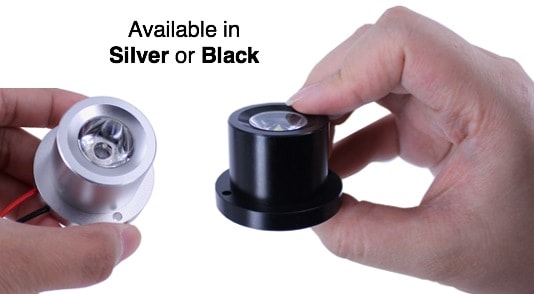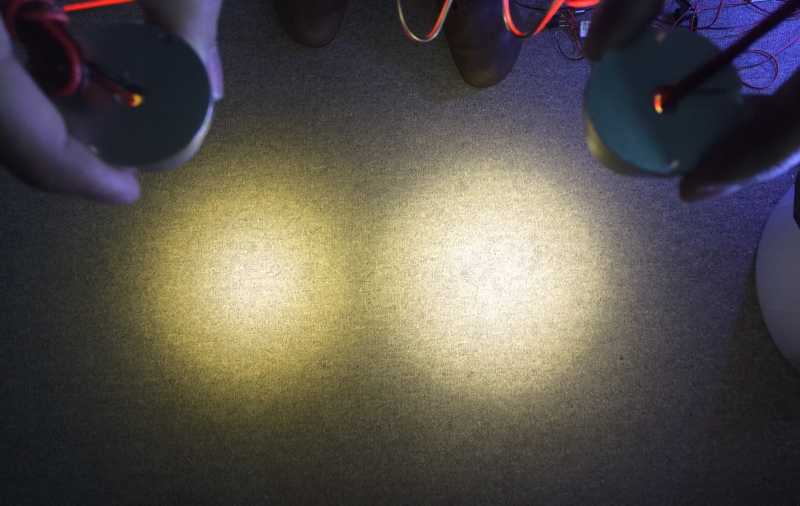 Side by side comparison of 1w (left) and 3w (right) high intensity spot warm white.
Each High Intensity LED comes with 3M Tape and screw set so you can easily mount it.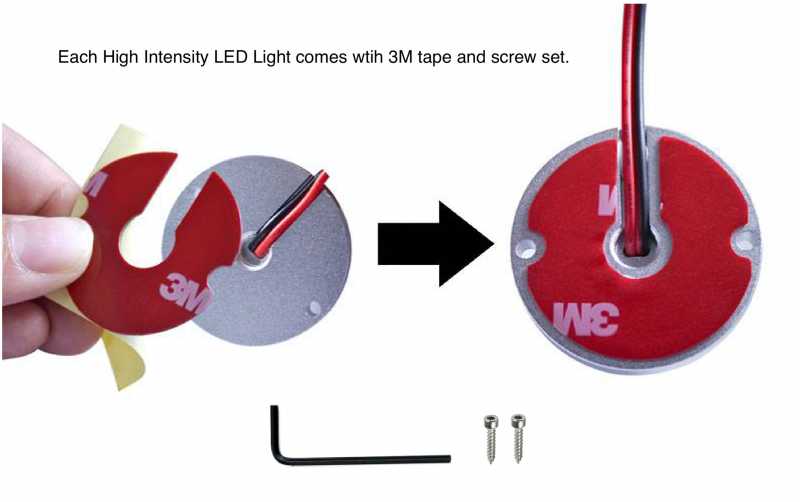 Do you need larger holes for mounting your LEDs?
We offer an elegant mounting bracket solution.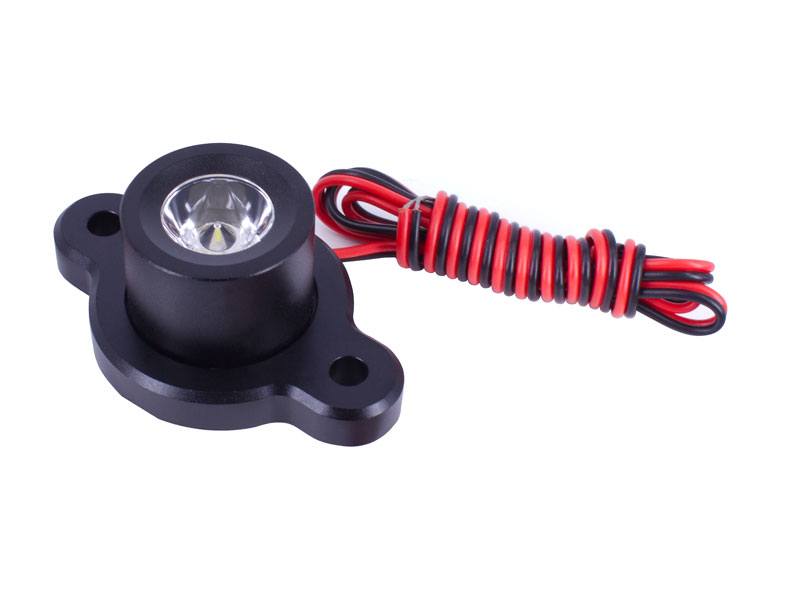 ---
We also offer a FLOOD LIGHT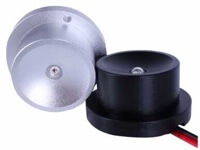 The flood light projects a wide 120 degree powerful flood beam. Its great for general accent illumination, or anywhere you want a really bright wide-angle light.
Other applications:
You are currently viewing Automotive applications for our High Intensity LED Spotlight.
We also recommend this product for: