The second generation Side Emitting LED Strip!
Traditional Ribbon LED Strips have the LED's facing and shining straight 'up' from the circuit board. With the Side Emitting Ribbon LED Strip, the LED shines parallel with the circuit board, allowing you to outline edges or spaces where a normal LED Strip would be unable to reach.
⇒ We did several improvements for this new generation:

1. Better reliability - We redesign the circuit board and source high quality LEDs. The strip is more durable.

2. Smaller LED separation - Higher density, means much brighter! Total 42 LEDs in a 20-inch LED strip. ~1cm distance between LEDs.

3. 100% made by Oznium - We produce the strip in-house, from raw materials sourcing to final QC checking
IP67 rating, waterproof High quality 3M adhesive already attached for a seamless install.
One of the best and most popular uses for this product is in or around a car headlight mimicking the Audi style LED headlight look.

If you order a quantity of "1", you will get 1 strip. If you order a quantity of "2", you will get 2 strips, etc.


♦ 6 different single colors are available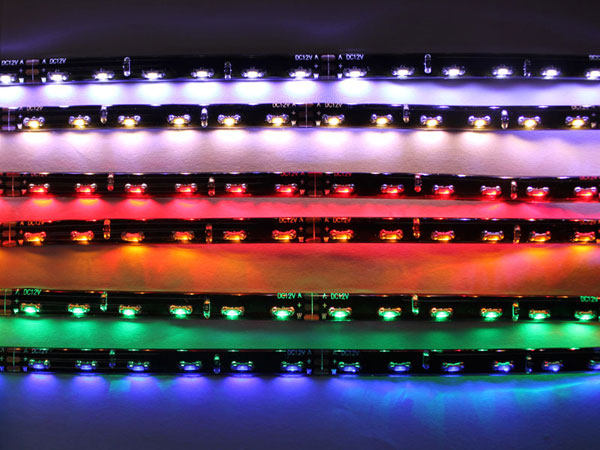 Bi-color version is now available!
Switchback Driver
Cool white & Amber, perfect for Head Light plus Turn Signal application with our new Switchback Driver (sold separately)
(We now only supply "Cool White/Amber" version for bi-color strip. If you need other combinations, we're happy to supply them, with a minimum order of 100 pieces. Please contact our customer service for details.)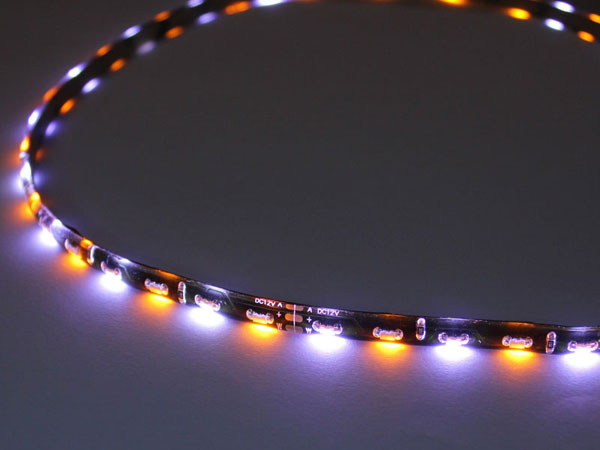 Better explanation in this video!

2 x Switchback LED driver + 2 x bi-color 2nd Gen Side Emitting LED Strips Cool white/Amber :


Need to make it shorter? They can be cut every few inches (or between every 6th LED). The all-black circuit board offers an elegant aesthetic, especially for installations where the strip may be directly visible. Each end has pre-attached power wires. You only have to hook up one end. The other may be used to extend the strip. Simply plug another one in. Hook the wires up to your 12V power source. You can easily connect multiple strips of any length together by plugging them in together with the quick disconnects.





Caution!!!

Although the side emitting strip is flexible, you still have to be careful when you bend the strip. Please do avoid bending the strip too closed to the LEDs and solder points as they would be damaged by a large bending angle.



Can't find what you want in Side emitting LED Strips, why don't you have a look of our Bi-Color 5050 Waterproof Top Emitting LED Strip