New Housing for Switchback Driver, More thin, More fit.
We designed this switchback driver from the ground up.
Perfect for headlight and turn-signal light applications with these products:
Bi-color LED bolt
Bi-color side-emitting LED strip
Bi-color top emitting LED strip
What is Switchback Driver?
The bi-color feature of the switchback driver allows you to use the White LEDs for the running/parking lights. LEDs change to Amber when you activate the turn signal and return to White once turn signal is deactivated.
It's not hard to find a switchback integrated dual-color headlight bulb in the market. But how about if you want to add the switchback feature to LED strips or to your other bi-color LED products?
This switchback driver is the solution.
Unlimited applications as long as you can imagine.
There are three output wires: one white, one blue and one amber. Simply tap the white (+) and black (-) wires for the daytime running lights and the amber wire to the turn signal light's positive. You can find the detailed
wiring diagram
in the Technical Info page.
This switchback driver is
IP67 Fully Waterproof!
You would need 2 drivers, one is for left & another one is for right.
♦ Sold per driver
If you enter a quantity of "1", you will receive "1" driver.
If you'd like "2" drivers, please enter a quantity of "2".
- Running / Parking Light -
White LEDs light up as usual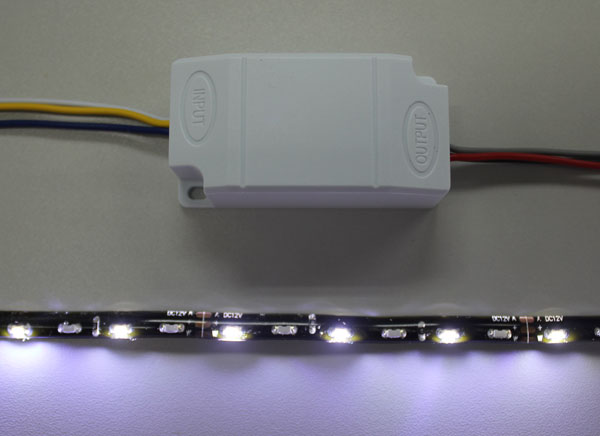 - Front turn signal activated -
White LEDs OFF. Amber LEDs ON. When the turn signal is deactivated, Amber LEDs will be OFF and White LEDs will be automatically ON again after 2 seconds.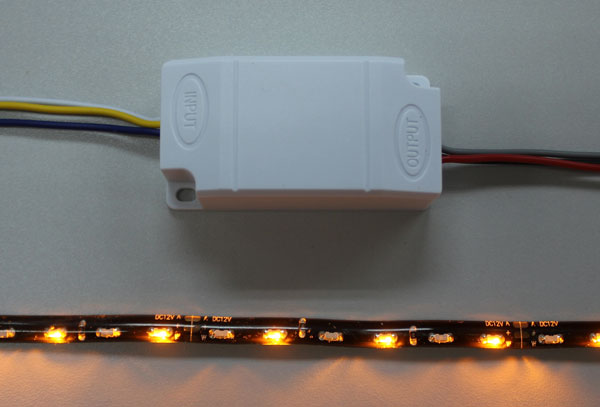 ⇒ We highly recommend you use our 2nd Gen Side Emitting "Headlight" LED Strip or Bi-Color Amber/White LED Bolt with this switchback driver. They are designed to work well together.

Looking for Switchback + Dual Intensity Brake Functions?
Are you looking to have Brake and Switchback functions? You can have that functions by using Switchback Driver along with the Dual Intensity Brake Light Driver.
How to wire them? Click below wiring diagram to zoom in!