Looking for a vibrant, durable, and ultra-bright & plug-and-play LED lighting solution for under your home cabinets, or truly just about anywhere in your home, office, man-cave, or recreational vehicle (RV) that's not only easy to hook up, but uses virtually no electricity? Look no further, Oznium has the answer!
Oznium's Tri-Chip LED Tube uses 15 over-sized high intensity tri-LED chips (3 LEDs in 1) to cast an brilliant cast of illumination, with almost no heat output, even if left on 24 hours a day, indefinitely!

For seamless installation & flexibility, these tri-chip LED tubes are available in both 9 inch and 20 inch lengths. You'll receive 2 clips per tube.
NOTE: To make ordering easy, please use the part numbers for the item instead of selecting from the shopping cart menu. Example: PN 2923 for 9 inch, 12mm white - PN 2922 for 20 inch white, 12mm. If you need assistance, please call Customer Service at 800-245-8131.
Unrivaled: These action-packed tubes are not only brighter than our SMD bars, but even outperform our popular Piranha LED Tubes, using only the latest and brightest generation IV LED modules available.
Replacing dull or out-dated lighting around the house, RV, or office? Use our Warm White for a seamless transition. With ColorMatch technology, the Tri-Chip LED Tube features a constant color temperature, giving you the closest possible match to traditional incandescent lighting. The only way you'll be able to tell you've switched is the lower energy bill!
Looking for a cooler, more crisp futuristic look? Our White Tri-Chip LED Tube is rated at 5,000k for a perfectly white color cast, for use in retail lighting, cove lighting, exhibit & trade show lighting, under cabinet lighting, and more! The possibilities are endless.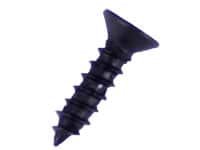 You can buy screw for mounting the tube.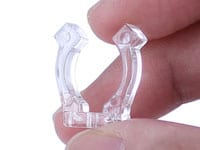 Lose Mounting Clips? You can order for extra.