Named after the epic "Pink Floyd" song, but only to allude to the fact of how incredibly bright this LED spot/flood is
!
A fully loaded
arsenal of lumens
packed into an ultra sturdy & rugged solid-state aluminum LED fixture.
You'll be amazed by the
sheer intensity and vibrance
cast from this ground breaking new LED from Oznium.
No need to use multiple smaller LED spotlights to "fill up" the light gaps in your project, as this solid-state beast boasts 10 watts of pure luminosity.
TIP
:
Need a less focused "spotlighting" effect and going for more of a "floodlight" look? It's as easy as 1-2-3 : Simply unscrew the top of the spotlight, remove the domed glass-lens, and pop in the flat glass lens. You now have a
rampaging flood light
that will throw out more than 180 degrees of sheer luminescence, the Eclipse™ is
that versatile
. The spotlight lens gives a 60 degree beam angle of light. Need to wire it to a power source without cutting off the barrel connector? No problem, just buy one of the DC Barrel Adapters
They come in 4 different styles.
Suggested Uses:


Ambient Mood Lighting : Home, Restaurant, Hotel Rooms, Suite, Cabin, Nightclub & VIP Lounge Backlighting
Restaurant & Casino Accent Lighting
Home & Office Art Decorative Lighting
Ultra Energy Efficient Halogen Replacement Lights
Super Bright R.V & Camping 12V Area Light
Theater Production & Stage Lighting
10W, 20W and 50W Eclipse Spotlights are available now.
Features of 20W & 50W Eclipse Spotlight:


Share the same lenses: Diameter of the 10W & 20W eclipse lenses mounting rings are same.
Fully waterproof with IP68 rating: All circuits inside are wholly covered by epoxy. It can be used under water (Note: 20W is waterproof, but 10W is NOT waterproof)
Much brighter: 20W CREE LED provides double lumens brighter than the 10W eclipse spotlight
Perfect for Flounder Gigging applications: Bottom of the 20W spotlight can be unscrewed and opened to install the standard 1" threaded pipe

Caution: 50W eclipse light green is for UNDER WATER use only

- 50W eclipse LED is needed to run under water for cooling, otherwise it will be too hot and burnt out.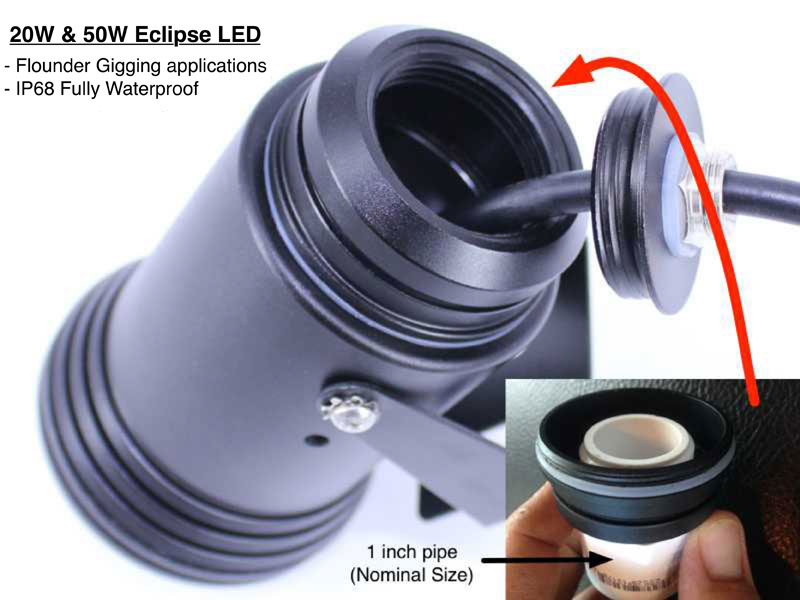 10W, 20W & 50W eclipse spotlight comes with the same lenses, flat & curved.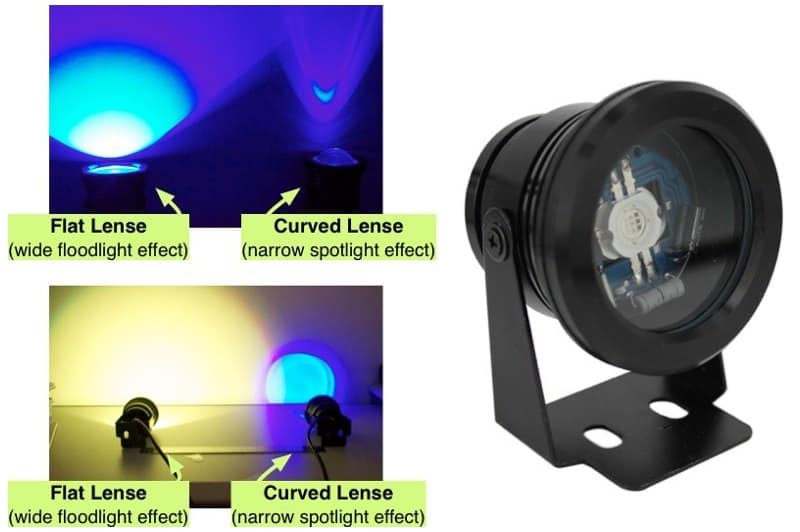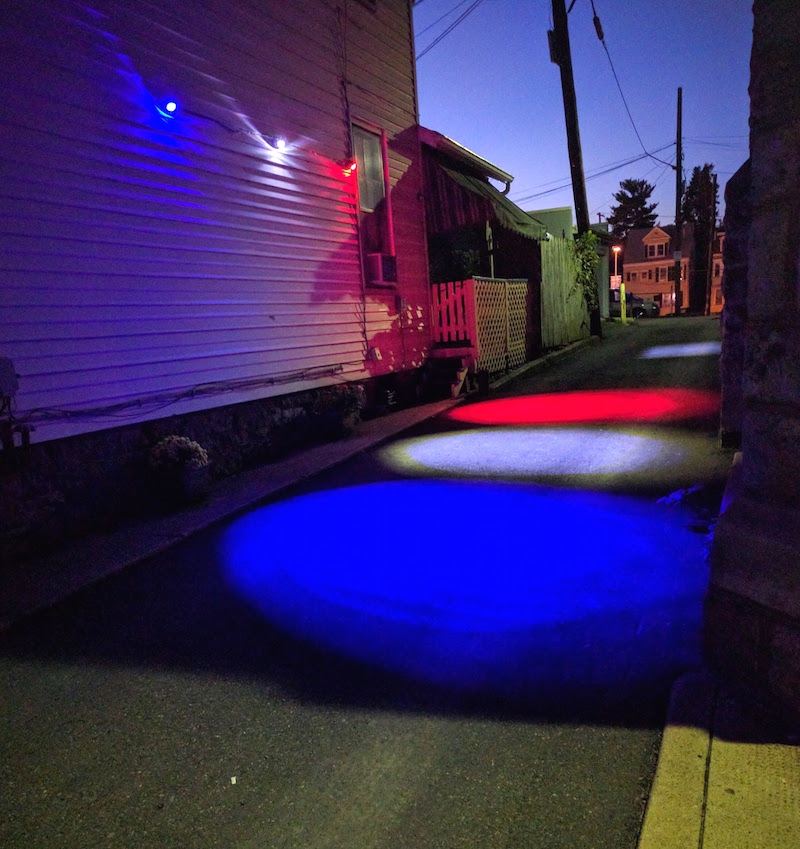 Customer John from Easton, PA displays patriotic colors: red, white, and blue with Oznium's 10W Eclipse Spotlight LEDs.
"...had no issues installing lights. They are great lights. I live in a college town and my house is next to an alley, wanted to brighten it up..." - John



Other applications:
You are currently viewing Automotive applications for our Eclipse High Power LED.
We also recommend this product for: