The 12v LED ring lights up when the switch is on.
Push the button to turn it on. Push it again to turn it off.
Stainless steel, and IP67 rated. Waterproof from the the front.
You choose between five fancy LED ring colors: red, blue, green, amber, and white. Or get a few of each :)
Latching & Momentary in one switch
This is switch can function as a
latching
on/off switch AND a
momentary
on/off switch. For the latching function (meaning it stays on/off), press the button all the way down until it clicks. Or for the momentary function, you can press and hold the button about half way down.
This is
ONE OF OUR HIGHEST QUALITY SWITCHES
.
To save you time, these are available
pre-wired with about 3 feet of wire
, so you're ready to go right out of the box. Or if you want to add your own wires, the switches are also available without wires.
Like with any lighted switch,
there's three wires to hook up, and here's how
: the black wire goes to ground, the red wire goes to your constant power source, and the brown wire goes to the circuit you are powering. Need a drill bit? We sell
metric 16 mm bits here
.
Can handle 3 amps at 12 volts (which is probably more LEDs than you'd ever want to control).
▼ 25mm size is now available! ▼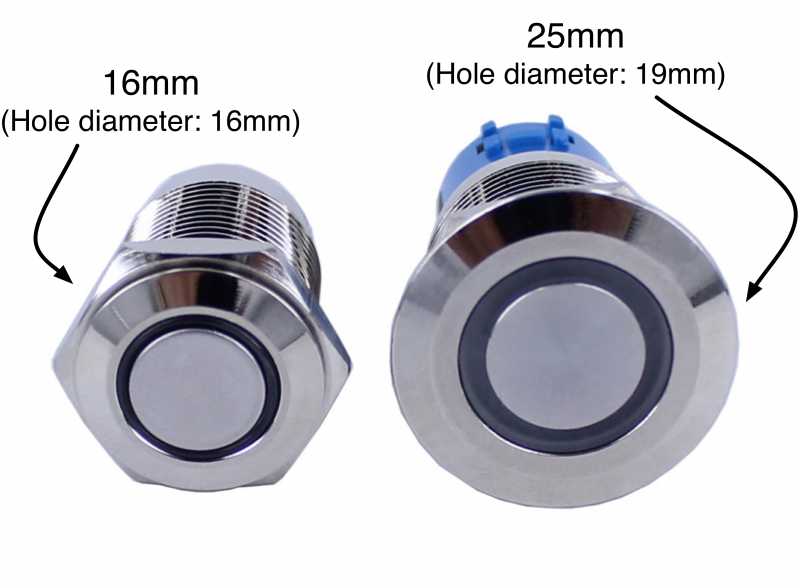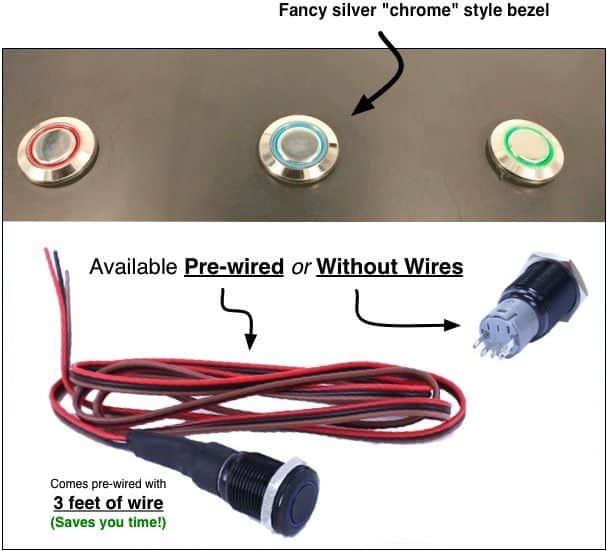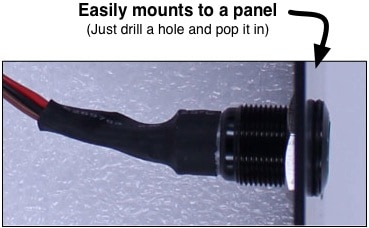 ▼ Please note that the "Pre-wired 16mm Black Housing Anti-vandal Switches" have been upgraded to the new version, they come with the bigger LED ring. See below pics: ▼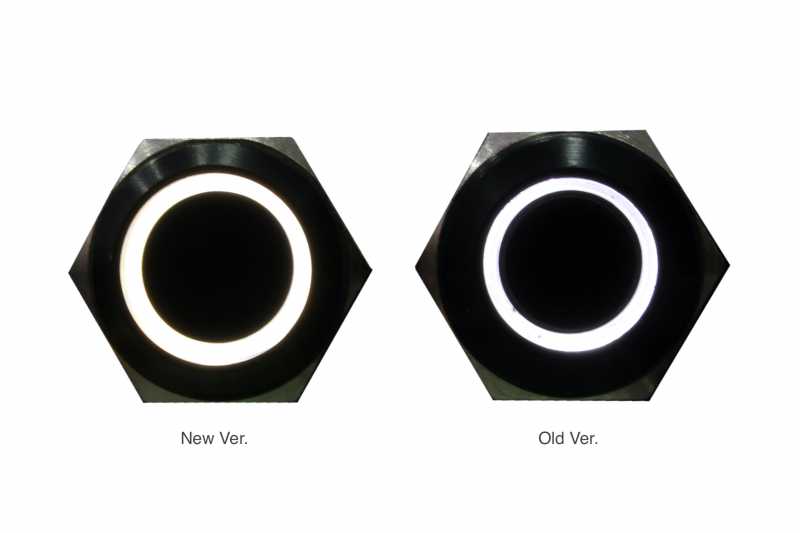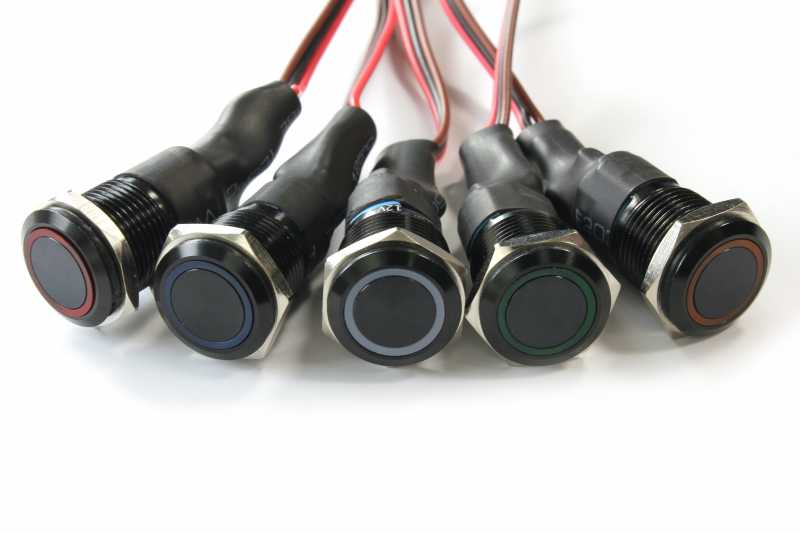 We still have similar switches you can choose:
IP68 Latching switch
or
Waterproof Anti-vandal LED switch
or
LED Dot switch