Another Oznium.com Exclusive:
Most people avoid working with smaller & tiny LED modules, because installation isn't easy, and usually quite time-consuming.
Sometimes there just isn't enough space for other solutions, and while the LEDs are vital to your project, the painstaking installation makes them impossible to work with yourself, and calling an expensive installer simply isn't a viable option.
Our 12V super bright
Marine LED Surface Mount LED Modules
are 100% waterproof and come with a built-in resistor and a couple of feet of wire, so all you'll need to do is plug them in. Another super easy
DIY LED solution
from Oznium that will make even an LED novice's project look like a time tested professional. Could it be any simpler?
Our
exclusive
ultra thin
waterproof LED module
is designed & built better than any others now on the market! Compared to standard 5mm LEDs, our super bright surface-mount LEDs will blow you away, having you run for sunglasses, and back to our website to re-order!
Each super thin tiny LED light emits a strong, uniform, evenly distributed punch of brightness, with
five times the brightness
of a regular 5mm LED. No spotting effect, even at mounted in close quarters / short areas of reflective surfaces, as our on-board
MeshFade™
technology distributes the LED light more evenly and wider than
any other SMD LED
for a uniform professional looking DIY installation anywhere on your vessel, and will work with
any
12-volt system. These boat LED lights use very little electricity and give off
virtually no heat
.
A Plug-and-Play "All In One" Maritime LED Lighting Solution
- We take only the highest quality & brightest tri-chip "5050 size" surface-mount LEDs and attach them into a tiny, custom fabricated super-mini flexible circuit board. You have enough to worry about at sea than wiring, so we've included a built-in resistor, reverse polarity protection, and a couple of feet of wire connecting to the LED module for a seamless install, anywhere on your boat / vessel. To make installation even easier, we've even added an ultra-thin layer of
3M super adhesive material
to the back, no need to use the glue gun every time you have to install an LED.
Action Shots!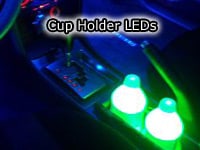 Check out
more stunning photos
.
Oznium.com Exclusive Product
- We pulled out all of the stops on this LED and had a custom designed
"all-in-one"
solution created. Another Oznium.com exclusive, this
super bright LED module
isn't available anywhere else! Don't accept shoddy knock-offs, always trust authentic Oznium.com products.
Easy 1-2-3 Installation
- If you were looking for an Ikea-esque installation manual, sorry. Simply hook up the red wire to positive and the black to negative (ground) of any 12 volt DC power system. Doesn't light up? Don't worry - It's OK, we've added reverse polarity protection on-board. Just reverse the wires, and it will light up! The pre-wired LED module has a built-in polarity protection system (just don't feed it 1.21 giga-watts... or straight 110V AC power), and is covered by our
unparalleled
hassle-free
1 year no worries warranty.
Endless At-Sea Possibilities
- This industrial strength
maritime LED module
is square shaped, with an
ultra wide
viewing angle for a
smooth & balanced
even distribution of light at any distance. Also, our surface-mount LEDs have not just one, but THREE lighting chips packed into in one oversized LED module for unsurpassed brightness. Our
exclusive
module emits three times the brightness of any other "surface mount LED" due to only the finest Tri-Chip 5050 premium LEDs are used in production.
The
super bright LED modules
can easily be attached to any surface on your boat with the use of the included 3M sticky tape. Just peel, stick & power them up to give your vessel the best and most affordable upgrade you can - You'll have the
brightest, latest, most appealing
LED lighting at the dock, marina, or midst of the Atlantic in no time!
Using an RGB Controller ?
- (Million Color / Rainbow Controller) Looking to create a light show, Pink Floyd tribute, or a disco at sea?
We're down.
& have got you fully covered, fuses to wiring. The LED module has 4 wires, a universal common positive, and three negatives. We've got a handful of
LED Controllers
to choose from, including our most popular
Freedom Controller
if you don't already have an RGB / Rainbow LED controller.
NOTE:
: The RGB (Million) won't change colors on its own unless you hook it up to an RGB controller. If you're looking for a tiny LED that changes colors on its own, check our exclusive
RGB Color Changing LED
.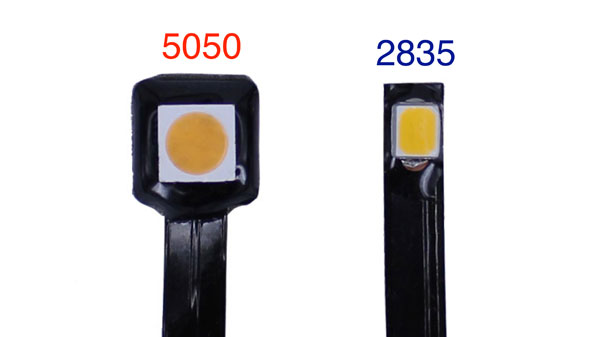 Other applications:
You are currently viewing Marine applications for our Prewired Surface Mount LEDs.
We also recommend this product for: