HOT ITEM during COVID-19 pandemic!
IR Sensor Switches are ideal to reduce the spreading of the corona virus. Unlike any physical switches, these sensor switches are non-invasive, relatively inexpensive and can be used to switch on/off any 12V LEDs and devices from a distance.
---
Combined IR Proximity Sensor Switch and IR Touch-less Sensor Switch functions into ONE!
Door mode and Touch mode
Door mode -
Use this mode when you place this sensor inside your cabinet! LED light connected will turn on when you open the cabinet while it will turn off when the cabinet is closed. Function is same as the
IR Proximity Sensor Switch
Touch mode -
Turn on or off you light by your hand movement under the touch mode! When you shake your hand in front of the sensor, you can turn on the LED light; shake again to turn it off. Function is same as the
IR Touch-less Sensor Switch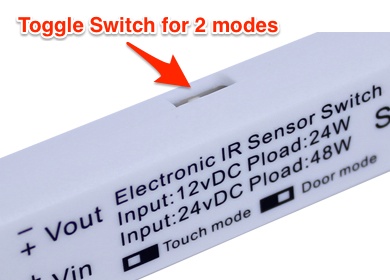 Small size and easy installation:
Simply drill a hole and put the wires through it. All wires and the sensor body would be hidden behind the panel.
---
Customers who viewed this item also viewed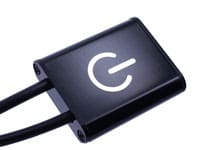 IR Touch-less Hand Waving Sensor Switch
Features: Simply wave your hand over the infrared sensor to light up your LEDs. Wave your hand over again to turn your LEDs off.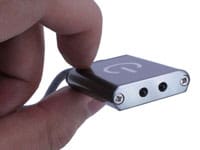 IR Proximity Sensor Switch
Features: When something is close to the infrared sensor, your LEDs will turn off. When nothing is directly in front of the infrared sensor, your LEDs will light up! This IR sensor can work as an IR
Momentary
switch