HOT ITEM during COVID-19 pandemic!
IR Proximity Sensor Switches are ideal to reduce the spreading of the corona virus. Unlike any physical switches, these IR sensor switches are non-invasive, relatively inexpensive and can be used to switch on/off any 12V LEDs and devices from a distance.
---
Works great
around the house
, for example in:
- kitchen cabinets
- drawers
- closet doors
- & lots more
Also works
great for marine/boat
applications:
- doors
- cubbies
Of course works well
in cars too
, such as in:
- glove box
- center console
- even under the hood
The point is simple:
ONLY give you light when you NEED it.
Your LED strips will light up when something is open (like a door, panel, drawer, etc).
How does it work?
When something is close to the infrared sensor, your LEDs will turn off.
When nothing is directly in front of the infrared sensor, your LEDs will light up!
Voltage: 12 to 24 (VDC)
Max current: 3 Amps (36W @ 12V)
Works great with our
AC Adapters
(just plugs right in).
Or,
you can always just snip off
the power plugs, and wire up directly to a low voltage (12v - 24v) source. Then wire in your LEDs, LED strips, LED tubes, LED floods, etc)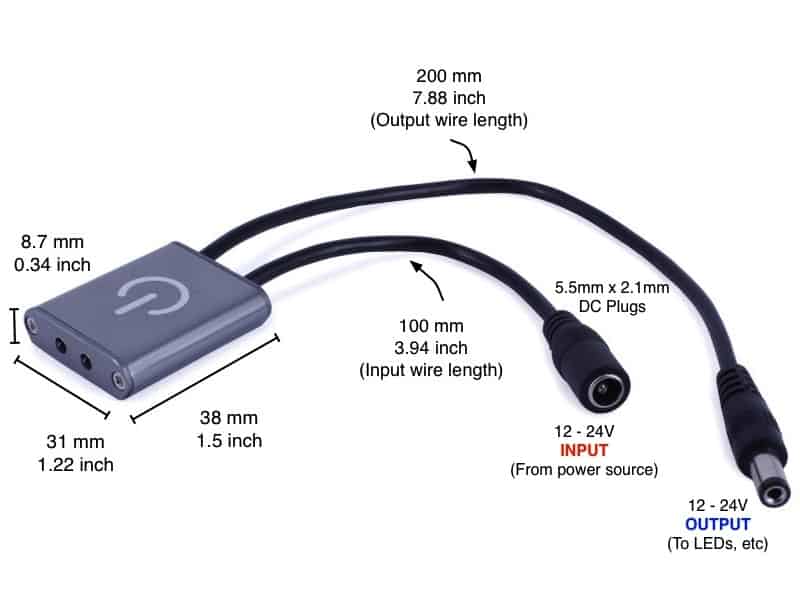 ---
Customers who viewed this item also viewed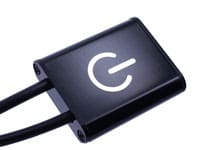 IR Touch-less Hand Waving Sensor Switch
Features: Simply wave your hand over the infrared sensor to light up your LEDs. Wave your hand over again to turn your LEDs off.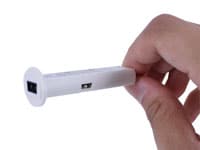 Dual mode IR Sensor Switch
Features: This sensor switch combines "IR Proximity Sensor Switch" and "IR Touchless Hand Waving Switch" functions into ONE!