Smooth dimming at your fingertips.
Looking for waterproof dimmer knob? We now offer a
Waterproof LED Dimmer Knob
.
Turn the knob all the way to the left and it will "click" off. Turn the knob clockwise and the brightness gradually increases from 0% to 100%. The best benefit for you: this
12 volt LED dimmer easily mounts to a panel.
So all the electronics are hidden away, and
you're left with just a tiny knob
.
How to mount:
Just pull the pressure-fitted knob straight off, loosen the washer/nut, and attach to a hole drilled in a panel (about 10mm, or 3/8").
Wiring is simple:
Hook up your 12V + and - to the "IN" port, and then your LEDs to the "OUT" port.
Boom! Quick, easy, reliable dimming in one compact piece of next generation solid-state LED electronics.
If you're up for some hacking, and need to fit this in a tight space, you could even de-solder the knob (which is a variable resistor / potentiometer) from the board, attach new wires, and mount it remotely.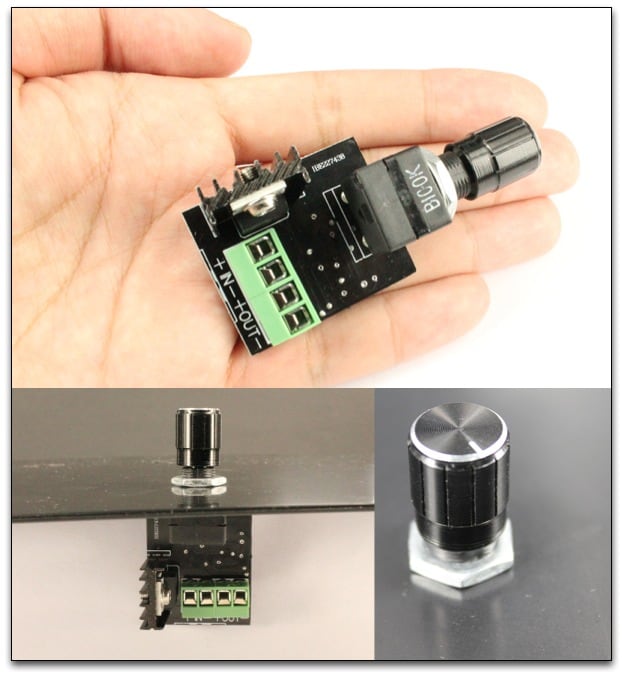 New!
You now get
two knobs
: a
black
& a
silver
.
You get both for free in the package, so you can
just pop one off and change the style.