New for 2022.
100% Oznium exclusive. Designed from the ground up, to be
small
, and
fully waterproof
.
With a simple turn of the knob, you can dim down, or brighten up your LEDs. Turn the knob all the way to the left and it will "click" off. Turn the knob clockwise and the brightness gradually increases from 0% to 100%. The best benefit for you: this mini LED dimmer easily mounts to a panel. So all the electronics are hidden away, and you're left with just a tiny knob.
Small size with highest build quality. Our mini LED dimmer knob can be used in a wide range of automotive and marine applications. Whether you want to mount on your car dashboard to dim all of the interior and exterior lights or install on your boat to dim the deck lights or courtesy lights, our IP67 waterproof mini LED dimmer knob is what you need.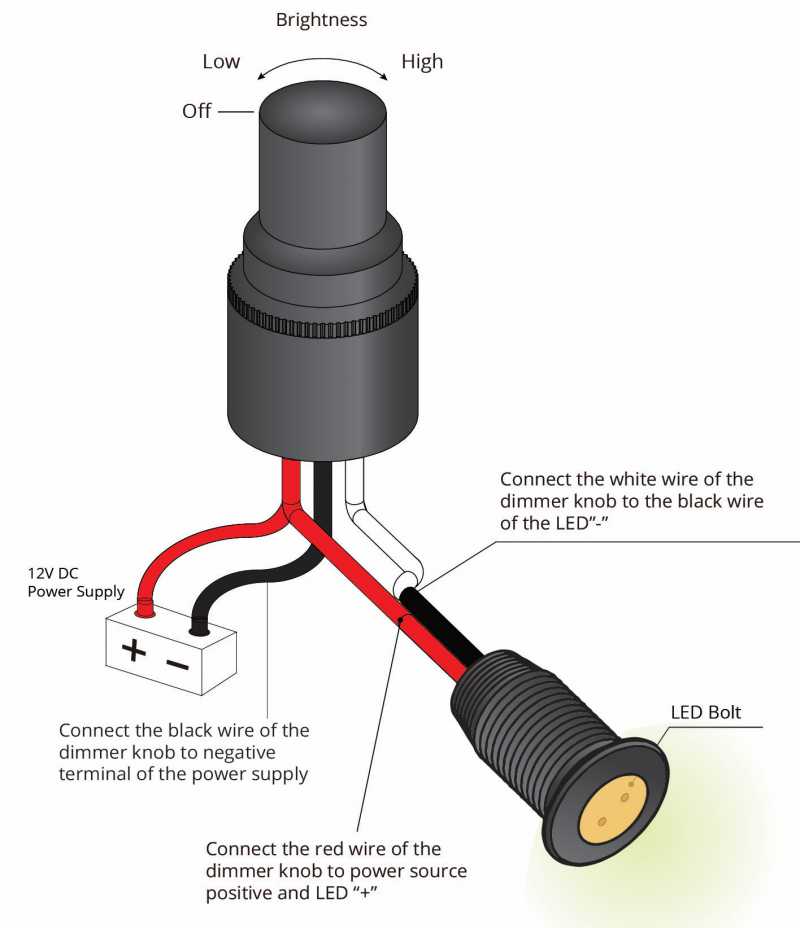 Simply hook up your 12-24V power supply + and LED + to the RED wire, 12-24V power supply - to the BLACK wire, and then LEDs - to the WHITE wire.