Looking for an even brighter side view LED bolt? New for 2018, we now offer a premium model: Premium Side View LED Bolt
Get an extra clean glow from this aluminum Side View LED Bolt, available in three patriotic eye-popping colors: white, red, blue, green, and amber.
Can't be easier to wire up. There's just two wires, a positive and negative, so you can hook up to your nearest 12 volt source (car battery,
12v battery holder
, or
AC Adapter for home use
.
Commonly used for license plate lighting on cars and motorcycles.
OR... use it anywhere you'd like. Just drill a hole, pop it in, and tighten the nut.
Fully
waterproof & impact resistant
.
Sold per LED bolt. If you enter a quantity of "1", you will receive 1 Side View LED bolt.
All colors are available in either a
Black
or
Silver
style bolt.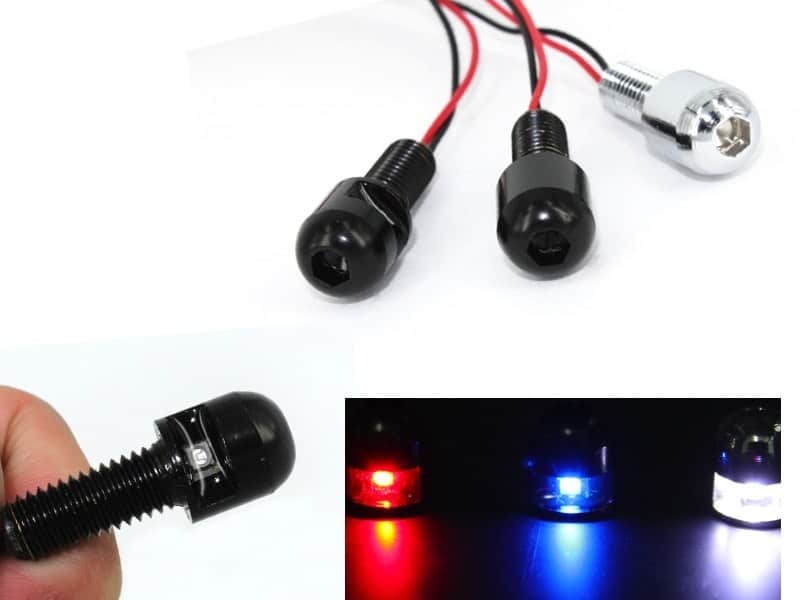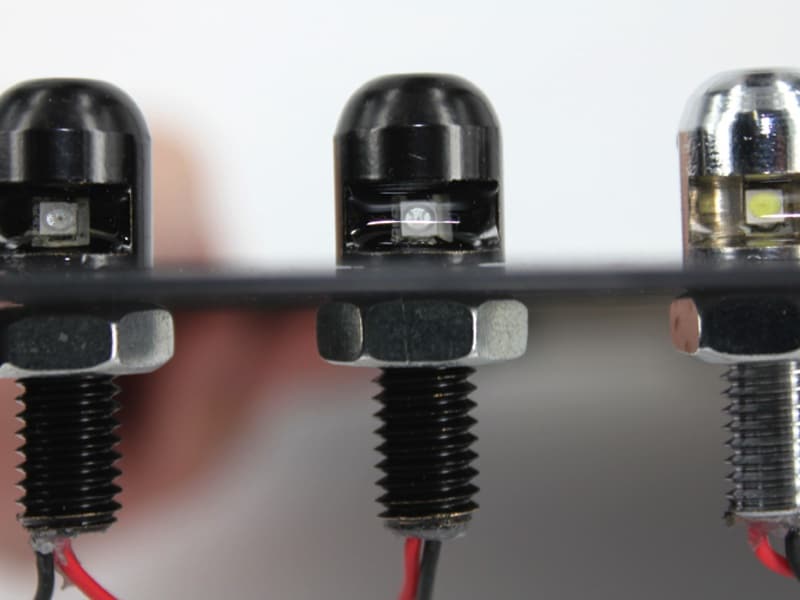 Customer from Napa, CA uses 28 x Warm White Silver Side View LED Bolts for outdoor deck stair accent lighting: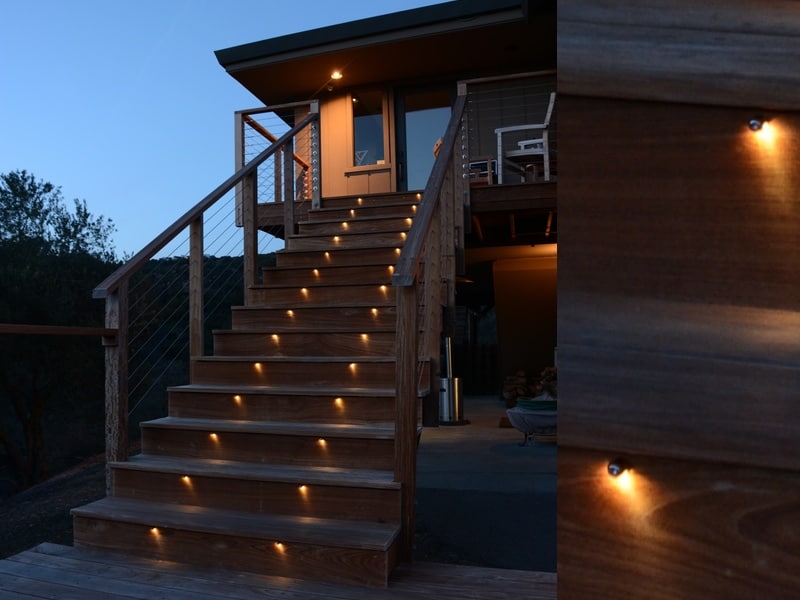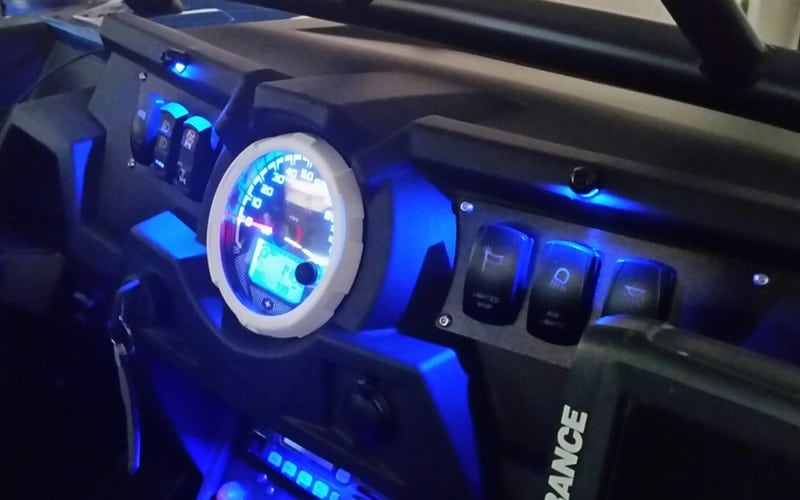 Other applications:
You are currently viewing Automotive applications for our Side View LED Bolt.
We also recommend this product for: