Designed and produced 100% by Oznium.
Premium design in a durable aluminum housing: it's small yet functional. It fits nicely into a hole on a panel, and emits lights perpendicular to the surface its on.
Simply hook up the generous length of 3 foot red/black wires to any 12 volt power source and you're good to go. Whether you use it indoors or outdoors, you never have to worry because its fully sealed & waterproof (IP67).
Choose from two sizes:
8mm (about 5/16") - perfect when you want a smaller light, and don't need as much brightness
11mm (about 7/16") - packs the brightest punch
Available in 6 vibrant colors: Cool White, Warm White, Red, Green, Blue, and Amber
The applications are endless. The only limit is your imagination. You can use them for architectural accents, indoors for uplight , outdoors for stairs, in walkways, in railings, decks, marine lighting etc. Use them for car lighting, in the front of your car, back of your car, or even inside your car. Use them for marine or industrial applications.
We inject a hard yet crystal clear epoxy on LED surface to protect the LEDs from the elements.

It is super easy to install them. Depending on your application, you can use the included nuts, OR the spring clip to snap-fit the LED into a panel.
1. Mounting by nuts
Suggested hole size if you're using nuts: 11mm for the 11mm bolt, or 8mm for the 8mm bolt.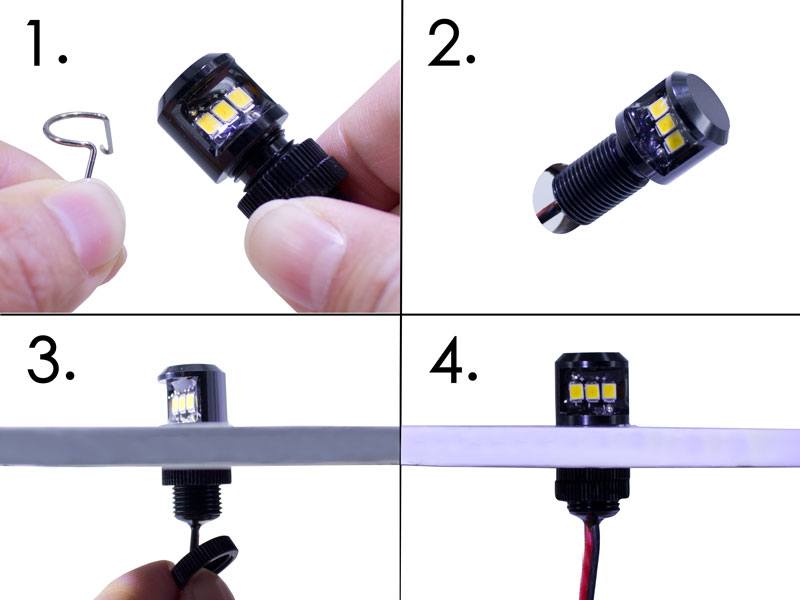 2. Snap fit by spring
Suggested hole size if you're using the spring clip: 12mm for the 11mm bolt, or 9mm for the 8mm bolt. So basically if you're using the spring clip, we suggest increasing the hole size by 1mm.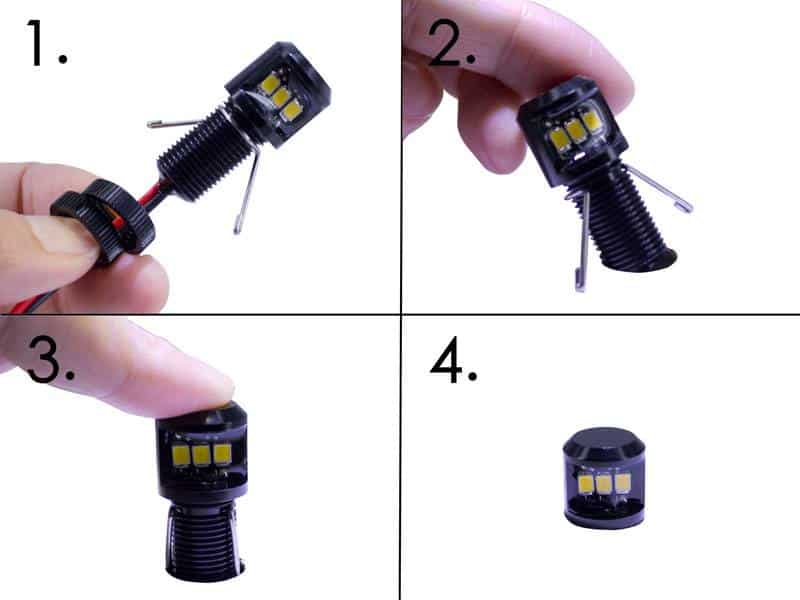 Customer from Napa, CA uses 28 x Warm White Side View LED Bolts for outdoor deck stair accent lighting: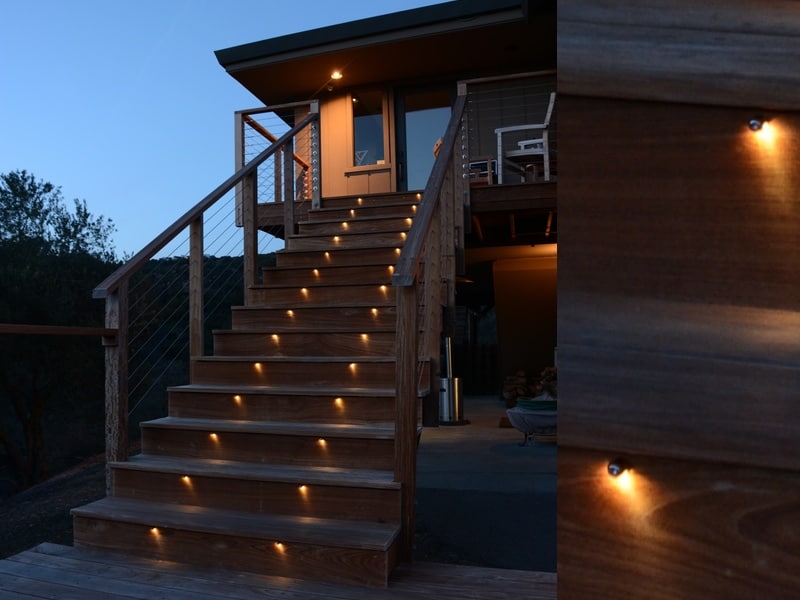 Another happy customer uses 2 x Blue Side Emitting LED Bolts to shine down on the dash controls of their Polaris RZR 1000 ATV: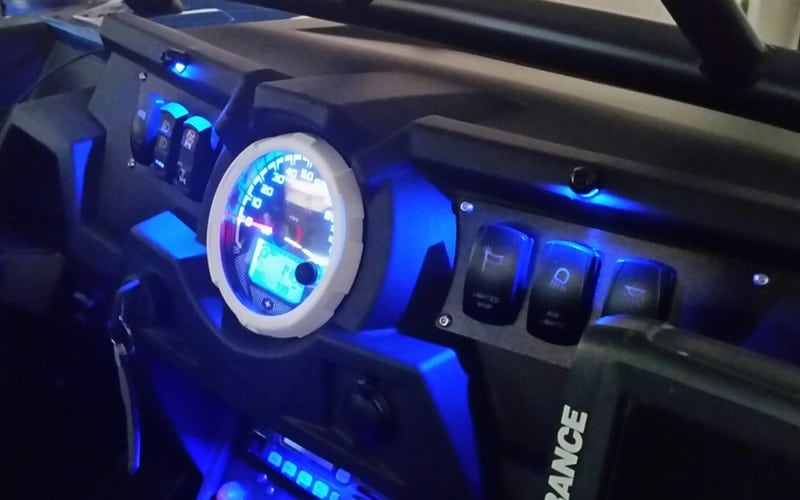 What are customers saying?
"They are extremely easy to install and the quality so far has been awesome." - Ian from Virginia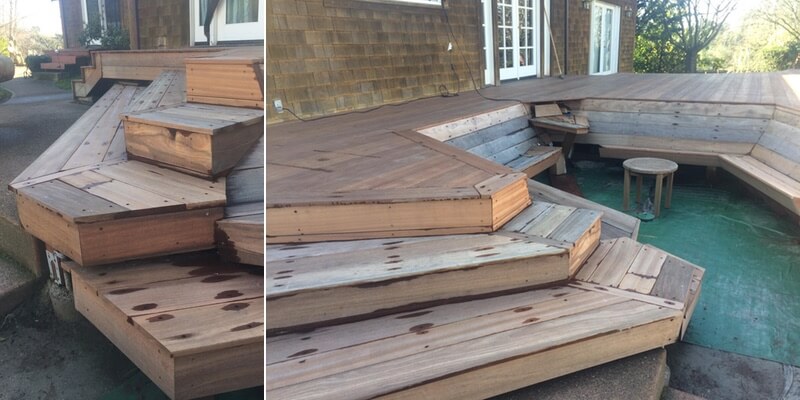 "Hi Phil,
Hey, thanks for taking interest in my project. I'm building a rather unique deck and will be using your 6mm red LED's to light the stairs and pathways. The deck is hardwood and has a fireplace and seating area along with a covered area. I like the red light as it doesn't interfere with one's night vision. At first I was thinking of using your 11mm LED's on the vertical backs of the steps, but there's a bit of light shining up towards one's eyes. So I experimented using your side view LED's. They do stick out a little and I was thinking that someone may catch their shoe on them and break them off. So now I'm entertaining the idea of countersinking the 6mm LED at a downward angle on the vertical backs of the steps. The subtle light is perfect and they disappear when off. I ran the one 6mm light countersunk in a board for hours last night to see if the heat generated would be an issue and it doesn't seem to be. I'm certainly taking my time on this project as it is my leisure time hobby at the present time. I've really enjoyed messing around with your lovely LEDs. And I agree, the 6mm bolt is one of my favorites. I also like the surface mounts, amazing little bulbs!
More as the project evolves,
Thanks Phil,
Lawson" - Lawson from Petaluma, CA