Newly redesigned for 2018
Designed and produced 100% by Oznium.
Premium design in aluminum housing, it's small but functional.
The applications are endless. The only limit is your imagination. You can use them for architectural accents, indoors for uplight , outdoors for stairs, in walkways, in railings, decks, marine lighting etc. Use them for car lighting, in the front of your car, back of your car, or even inside your car. Use them for marine or industrial applications.
We inject a hard yet crystal clear epoxy on LED surface to protect the LED and make it IP67 (fully waterproof)
And it is super easy install and offer 2 installation methods.
1. Mounting by nuts
Mounting Area: Suggest to use M11 drill Bit to drill the hole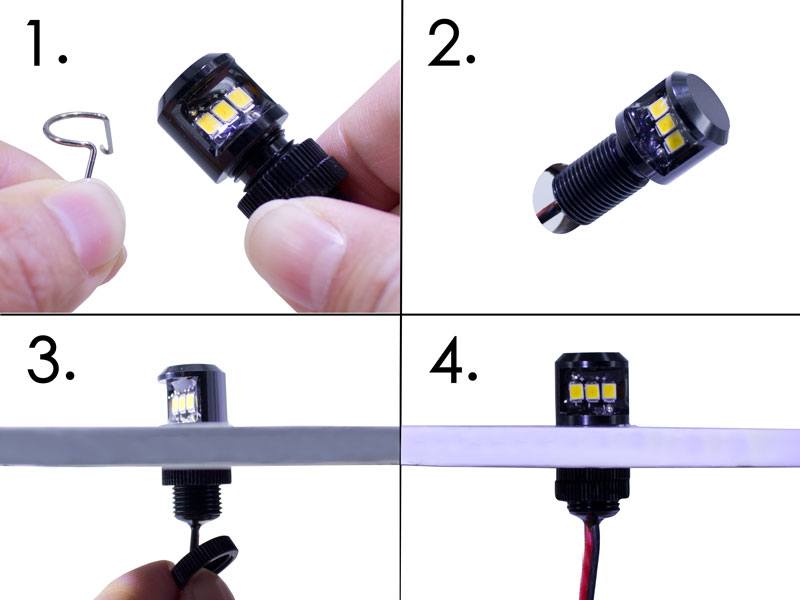 2.Snap fit by spring
Mounting Area: Suggest to use M12 drill Bit to drill the hole