Are you sure you want to delete this post?

Thu Apr 21, 2011 10:48 pm
Hello everyone!
So this summer I'll be returning home from Afghanistan and I intend to install some goodies into my 2006 Chevy Silverado! The top three on the list are: 1. Lights; 2. Hard-wired GPS unit; 3. Backup Camera.
I've already had the wiring diagram proofread here and am prepared to knock that out in a few hours when I get home. I figure I might as well just run ALL of my wiring while I've got my truck torn apart! I would appreciate any insight or previous experience anyone could shed onto the plausibility/flaws of the following systems.
Backup Camera:
I will be installing the camera to my Pioneer AVH-3200DVD Head Unit. The HU has the capability to switch to the camera view anytime the vehicle is put in reverse. I don't need that to happen so I'm planning on installing a switch to "fool" the system and switch to the camera view whenever I want it to. The following is the proposed wiring diagram: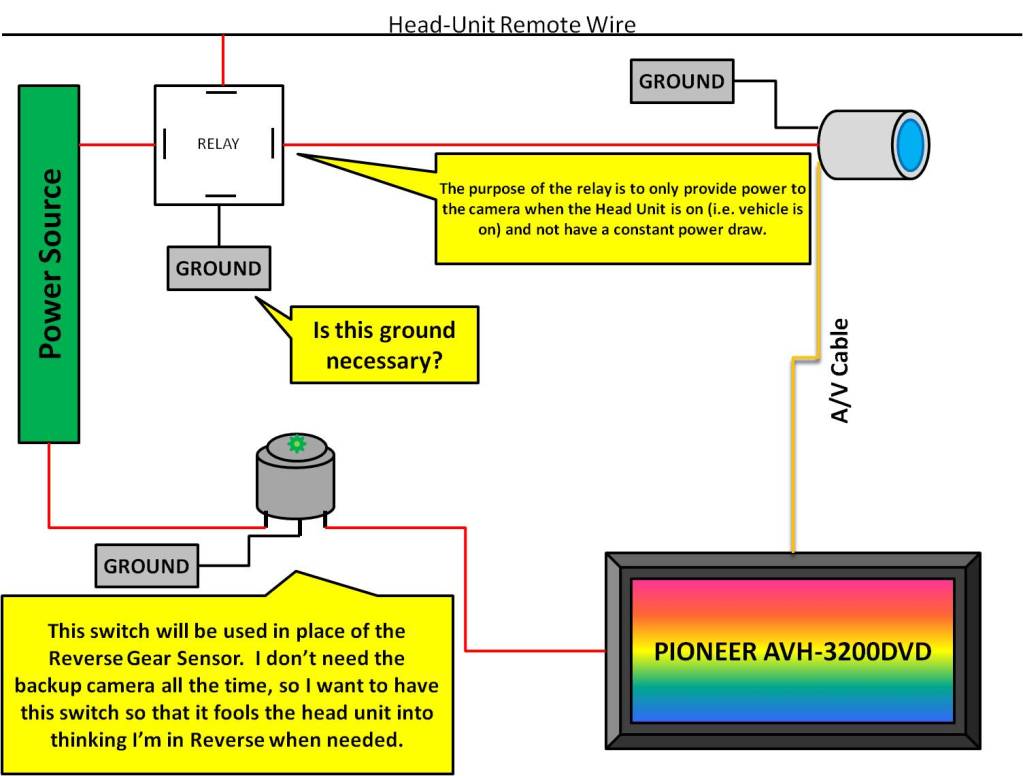 Do you feel this is a decent set-up? Any experience on whether or not the switch will work? If not I can just select the camera through the menus, no big deal! Any suggestions?
Hard-Wired GPS Power Supply:
I'm planning on doing a somewhat clean install for the mount to a Garmin Nuvi 265T in my Silverado. Rather than install it into the dash I'm going to be installing some thread rod into the end of one of the mounting "balls" and bolting it into the dash (you're going to have to go with me on this one that it's going to NOT look like crap). This way I can still remove the unit at will. I plan on running the power cord through the dash and out through a hidden hole in one of the "cubby compartments" in the dash. Do you see any problems with the following diagram?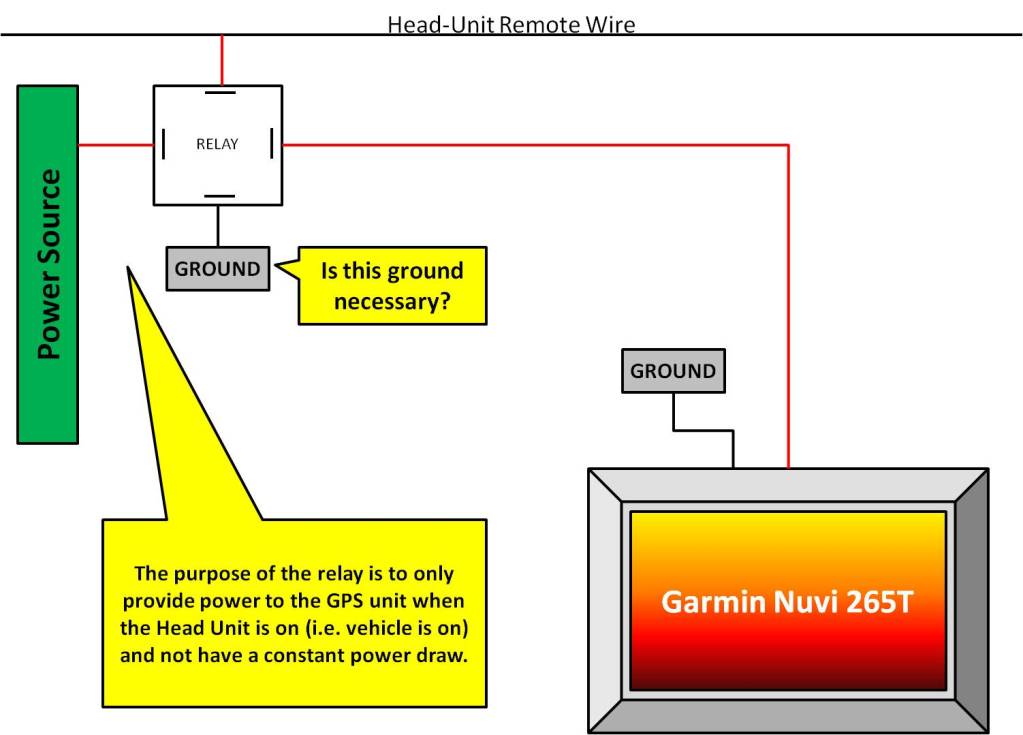 I would greatly appreciate any and all input that you can provide or experience with installs such as this. I will most definitely be posting updated pics when all of this is done. Y'all need to see Blackerado!
-FreakShow