So you've just discovered LED lights and now, despite your partner's apprehension, you want to light up everything and anything you can lay your hands on!
This wonderful world you've just opened up is the world of accent lighting, and it is an exciting one indeed, but where do you start, and what are accent lights?
What are accent lights?
An accent light isn't one specific type of light per se, they're lights that are used in a specific way so as to highlight a specific object, but mostly for the pure aesthetic appeal of it.
Whether you want to add some impressive accent lights to your home, car or motorcycle, you'll find all the relevant information on various accent lighting ideas and options on where to place them right here.
Oznium Products
Installation Types
Perfect For
Module LED Lights
3M adhesive tape
Vehicle & Motorcycle
Interior & Exterior
LED Bolts and Pre Wired LEDs
Screw-in flush mount
Vehicle & Motorcycle
Interior & Exterior 
LED Strip Lights

3M adhesive tape
Cable ties

Around curved ceilings,
cabinets & Pathways
COB LED
Glue
 Headlights
RGB Submersible LED Light
 Adhesive Tape
 Pools & Ponds
5050 SMD LED lights
 Plug & Play
License Plate &
Parking Lights
---
Module LED Lights

The biggest perk of choosing module LEDs is how little they are! This makes them great for those discreet accent lighting projects, whether you choose to use them for indoor accent lighting or even outdoor accent lighting, there are just so many uses for them. They work pretty great as car accent lighting, so go ahead and light up those wheel wells and engine bays, you can even place these tiny wonders under the dash of not just your car, but your snowmobile and motorcycle as well, the world is your oyster. 
---
LED Bolts and Pre Wired LEDs

LED bolts and pre-wired LEDs make great additions to your car interior accent lighting, particularly under the hood of your car instead of your boring old standard nuts and bolts, they also fit snugly in cupholders, which looks really cool when the color reflects through a water bottle, and the side-view LED bolts are popularly used as license plate lights on both cars and motorcycles, these make for really practical accent lighting options.
---
LED Strip Lights
Now this is an accent light option I can talk about all day because as you may know, LED accent light strips have a world of exciting uses! Not only that but there's such a huge variety that you could easily find a LED strip light for just about any purpose, they're particularly great for any use that requires the length of the LED to be somewhat customisable because you can cut them to length as you please. As a general rule on LED strip lights, remember to cut after every third LED.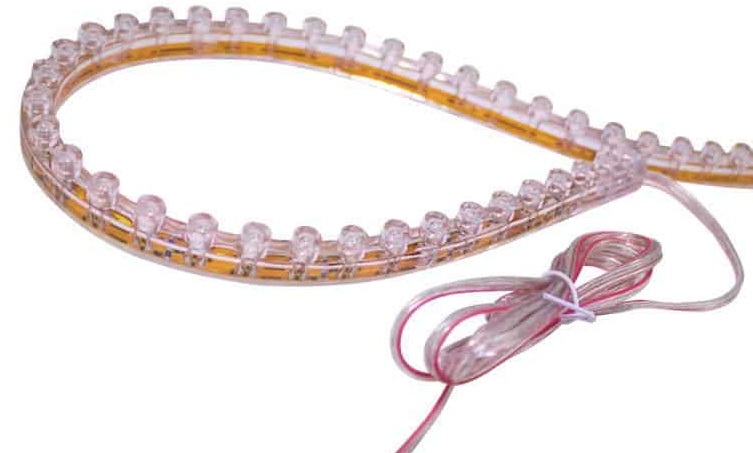 The most common use for these versatile LEDs is car accent lighting as well as motorcycle accent lighting, they should come equipped with Peel-and-stick 3M™ adhesive backing so you can stick them anywhere you please quickly and easily, wheel wells, they make great car interior accent lighting, like in the trunk for example or at the side of the door or even in your footwells, the more durable varieties also work well for the exterior of your car, wheel well lights anyone? Or how about under the hood crease?
And of course, they're an excellent solution for home-owners, shop-owners and even designers who want to make a difference in their next lighting projects, think under countertops and under kitchen cabinets to add some extra light to a dark space or even in the window display of your shop. They come in a variety of colors and styles so your options are wide open.
---
COB LED

COB or Chips-on-Board implies that multiple LED chips have been put together as one lighting module. So what's so great about that? The sheer number of lumens generated with each watt is fantastic and when used on your vehicle, it proves itself to be pretty low on energy consumption and makes for a really bright and efficient DRL or Daytime-Running-Light.
---
RGB Submersible LED Light

This one's pretty exciting and a little different from the common LED accent lights you may be used to. RGB submersible LEDs are a world of underwater colorful fun, stick them in and around your pool or in your flower vases for dinner parties with a difference. They usually come with a high-tech looking remote control that'll have all your friends asking "Ooh! what does this button do!?" These completely waterproof LED lights claim to bravely go where no LED has gone before and they'll look better doing it too, with a multitude of colors to choose from, they'll light up your next pool party or event in whatever color suits your mood.
5050 SMD LED lights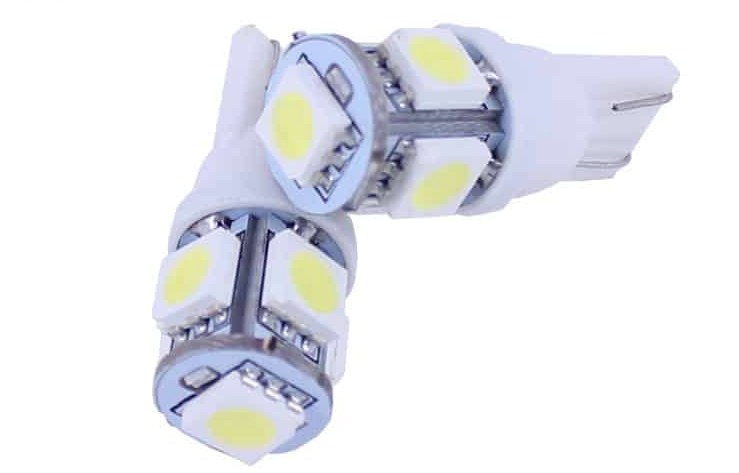 These tiny LED lights are super adaptable, versatile and have a wide range of uses, but other than being tiny, they are flat and square making them convenient for just about any little space you plan to install them in. The 5050 SMD LED varieties have a wide variety of color options thanks to their RGB or red/green/blue capabilities.
Don't let their minute size fool you though, these LEDs are brilliantly bright and much easier on the eyes, and are overall more attractive than most others. They can ideally be used as car interior accent lighting such as your dashboard, they're capable of absolutely lighting up your controls which is great news for keeping everything in your car's interior visible and easy to access, they're also perfect for your headlights and in passenger compartments.
---
We hope you could get a plethora of ideas from this article on LED accent lights for your car and motorcycle but also for your home, there really is so much you can do with great quality LED lights, the possibilities are endless, you can find a wide variety of accent lights at Oznium.com that will light up your world!
Phone: 800-245-8131
Weekdays 9am to 5pm