LED Controller Kit For RGBW Color Changing | 12-24VDC | Oznium |
RF remote control for dimming and color changing | 12-24V | Oznium |
LED Controller Kit For RGBW Color Changing
This LED controller kit is designed to work with any 12-24VDC RGBW LED products ideally, such as Oznium's
COB Dotless LED Strip Lights
. The remote has a touch wheel and buttons, it's easy to use.
RF Remote Control
Comparing with the common infrared (IR) remotes, RF (Radio Frequency) remotes do not have to be aimed at the equipment. You don't need connecting it to the Wi-Fi or Bluetooth, just pick up the remote to chang the LED colors of the lights.
Synchronize On Multiple Number Of Device
One controller can match with up to ten remotes, or just use one remote to control two or three controllers. As well as the control range is up to 30 meters for open spec, it's perfect for optimize the home lighting.
Wiring Diagram: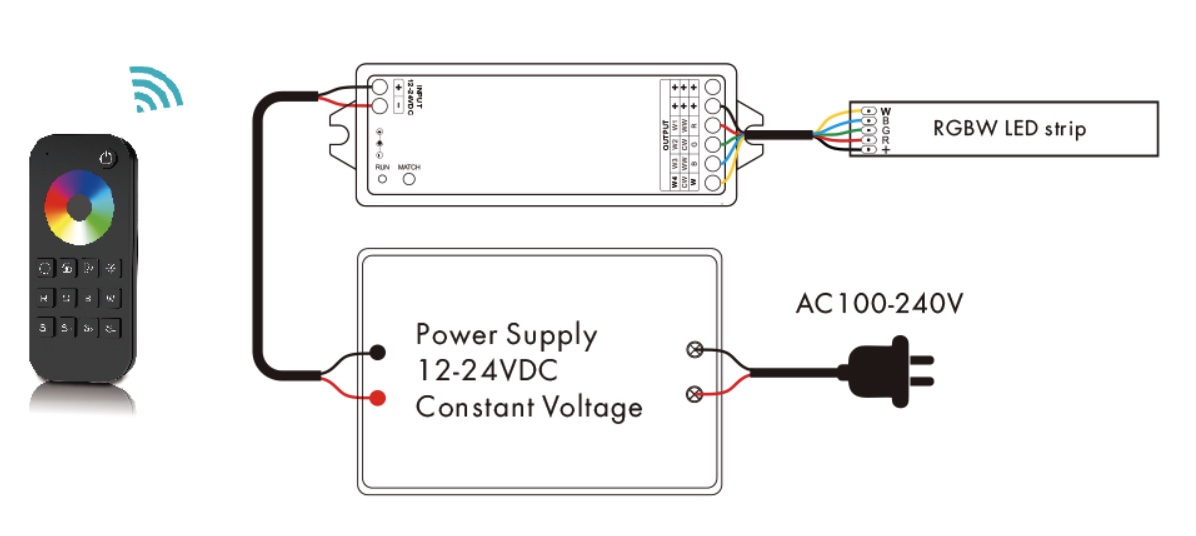 RGBW Remote Functions: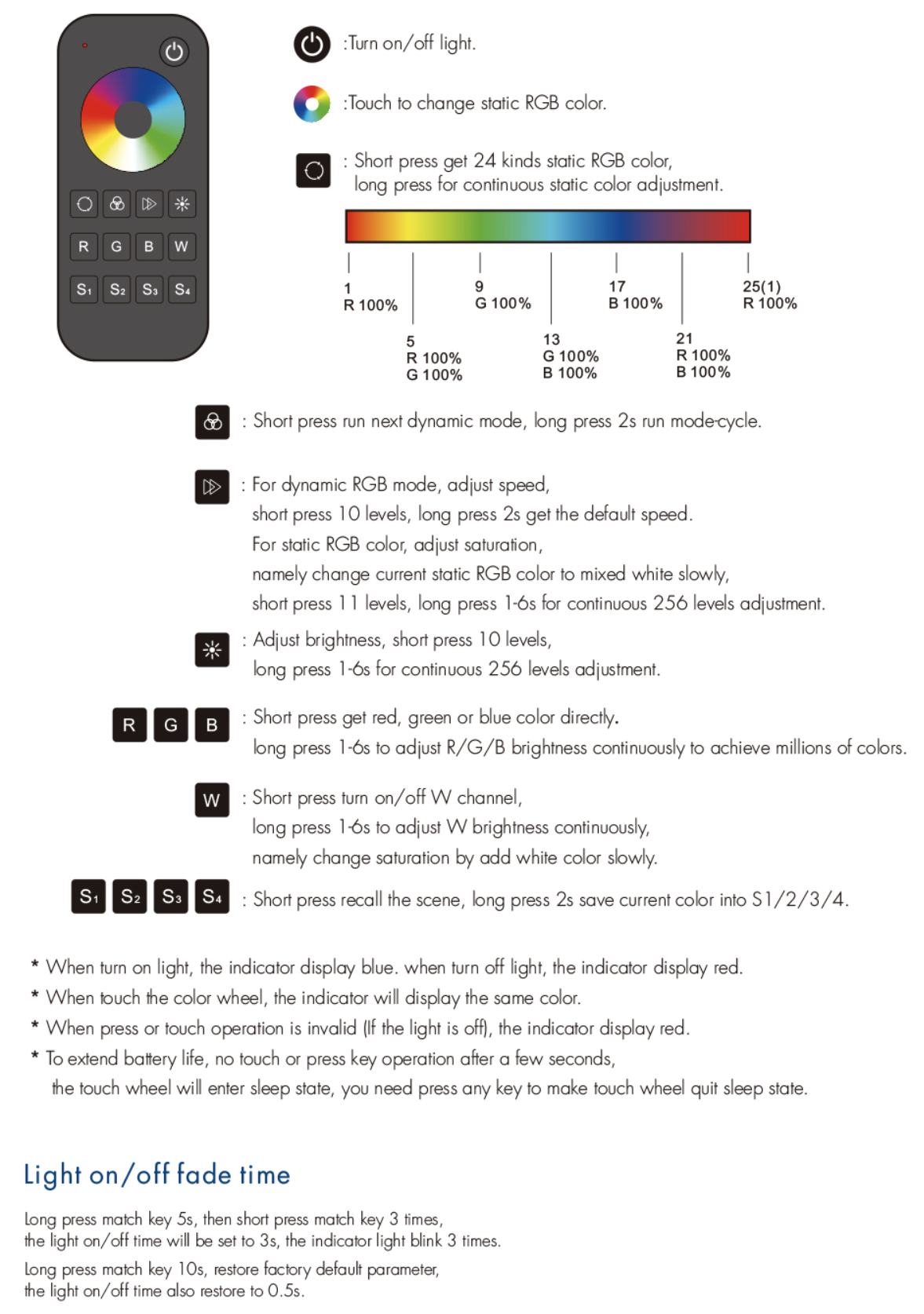 For More Functions & Product Details:
Click to Read RGBW LED Controller Kit Instructions Manual
---
Related Accessories
Drill Bit
Buy them conveniently from us in various sizes to match the diameter of your LED Bolts: 6mm, 11mm, and 16mm.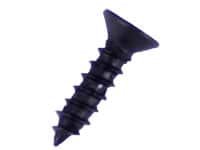 Mounting Clip
Specifically for Ultra Thin LED Light Bar installation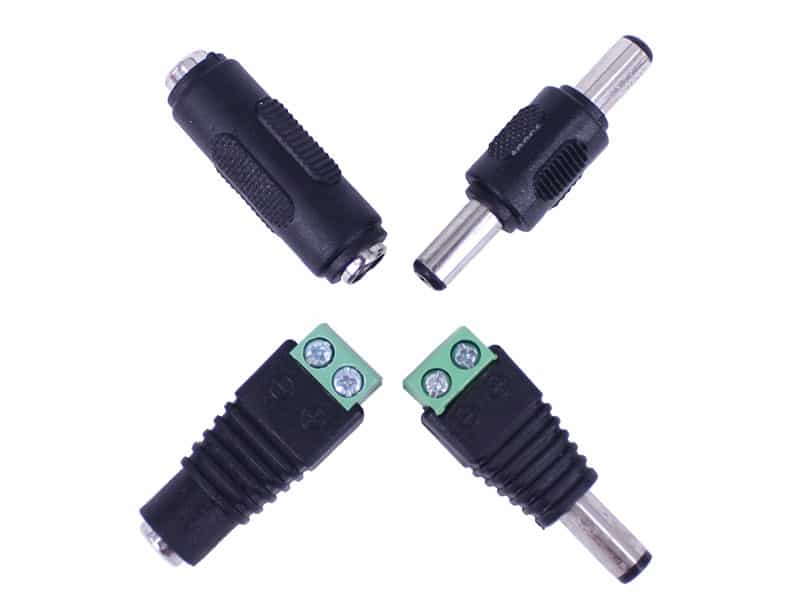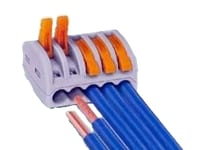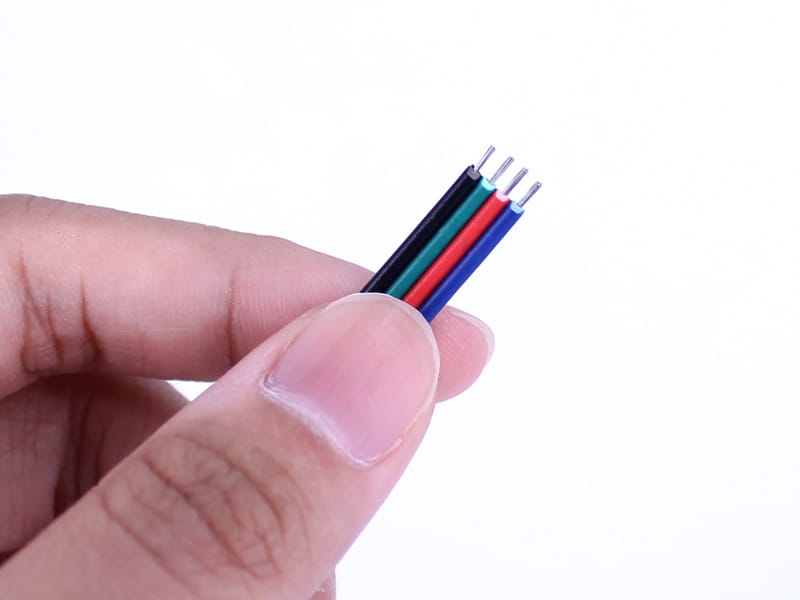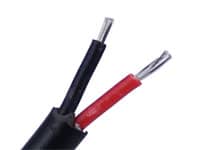 2 Core Marine Cable
Used for connecting LED strips or pretty much any other LED product, and extending wires.
RGBW LED Controller Kit Technical Info
Controller Spec:
Controller's Operating Voltage
12-24VDC
Controller's Output Voltage
The Same With Operating Voltage
Max. Output Current
4 Channels, 4A Per Channel, Max 6A
Max. Ouput Power
192-384W (12-24V)
Operating Temperature
-30°C ~ 55°C
IP Rating
IP20
Remote Spec:
Remote's Output Signal
RF (2.4 GHz)
Remote's Working Voltage
3VDC (AAA x 2)
Working Current
< 5mA
Standby Current
< 0.01 mA
Standby Time
2 Year
Control Distance
Up to 30m for open spec.
Dimming Data:
Dimming Level
4096 Levels
Dimming Range
0 - 100%
Dimming Curve
Logarithmic
PWM Frequency
1000 Hz
Others:
Warranty
5 Years
Protection
Reverse Polarity
---