Ultra Thin LED Light Bar
The 7.5 inch Waterproof Ultra Slim LED Light Bar | 12V | Oznium LED |
The LED Light Bar Is Ultra Slim But Extremely Bright
It's an ultra thin, slim but extremely bright LED light bar, a total of 27 x 3020 size SMD LEDs fully occupy the entire strip. As well as the light bar is available in 7 LED colors with ultra slim design. The light bar has wide range of applications such as brake light, car interior light, cabinet light etc..
It's a 100% Submersible LED Light Bar with Slim Style
The ultra slim rigid aluminum housing with a hard epoxy glue covers and seals the entire circuit board to make it 100% submersible. Its no exaggeration to say: super durable and wide applications for indoor or outdoor!
Quality of Ultra Thin LED Light Bar Is Guaranteed
100% designed and manufactured in-house by Oznium. We made the LED strip ourselves, from the raw materials sourcing to final QC checking. Quality is guaranteed.
Simple Installation
The Ultra Thin Light Bar is super easy for installation, each LED light bar comes with a 3M tape, two mounting clips and 4 screws.
The slim LED light bar can be sticking on the flat surface with 3M tape, or use a mounting clips and screws to mount the LED light bar anywhere.
- Sold per bar.
- If you enter a quantity of "1", you will receive "1" LED bar.
- If you'd like "2" LED bars, please enter a quantity of "2".
---
Related Accessories
Mounting Clip
Specifically for Ultra Thin LED Light Bar installation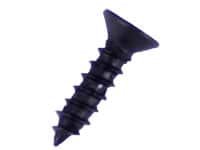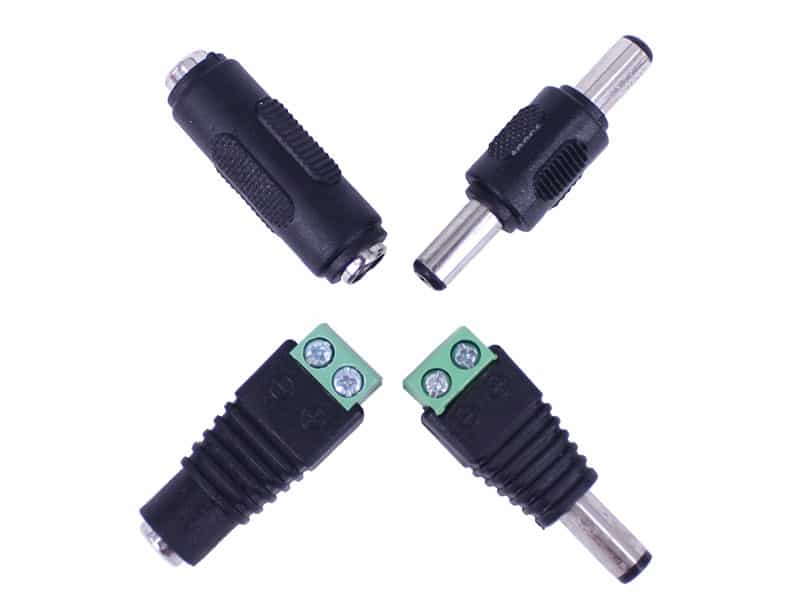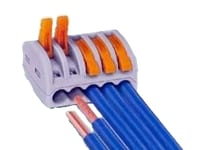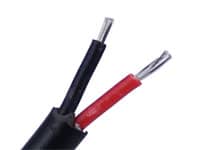 2 Core Marine Cable
Used for connecting LED strips or pretty much any other LED product, and extending wires.
Ultra Thin LED Light Bar Technical Info
Operating Voltage Range
12 VDC
LED Type
SMD 3020
Number of LEDs
27 pcs
Beam Angle
120 degree
IP Rating
IP67
Operating Temperature
Below 113F / 45C
Housing Material
Aluminum
Wire Gauge
24AWG
Wire Length
7 inch / 180 mm
Weight
13g
Dimension
7.5 x 0.2 inch (200mm x 5mm)
Dimmable
Yes
Polarity Sensitive
Yes
Documents
Dimensional Drawing
| Part No | LED Color | CCT(K) / Wavelength(nm) | Lumen(lm) | Current @12VDC (mA) |
| --- | --- | --- | --- | --- |
| 2850 | Cool White | 9000K+ | 55 | 120 |
| 2851 | Warm White | 3000-3200K | 55 | 120 |
| 2852 | Red | 625 | 30 | 155 |
| 2853 | Green | 525 | 45 | 120 |
| 2854 | Blue | 470 | 10 | 120 |
| 2855 | Amber | 595 | 30 | 155 |
| 3374 | UV | 410 | 0.1 | 100 |
---
Customer questions & answers
You can't bend it around a motorcycle wheel or can you
Sorry, no. The bar is rigid.
Could I cut this in the middle and use it as two bars?
Yes, it can be cut between every 3 leds.
how durable is the 3M adhesive. I'd like to mount these to the bottom of my bass boat trailer as they are submersible.
It will last for several months but other customers have used a marine grade glue to affix them.
Customer Reviews
35 Reviews
Great Product
Scott Peterson from Sonoma, CA
Used as roll bar dome lights on a Jeep, super bright, love the aluminim. Great added feature. Good double sided tape as well. Great to have the wire be able to come out the back side of the bar for clean install.
Day Time Running Lights
Hans Ott from Largo, FL
Great super bright cool white lights. Installed easily and perfectly with super adhesive 3m tape. I will purchase a this product again in the future. Nice people to do business with.
Ultrathin led lightbar
Charles G Kohanowski from Oxford, CT
Very nice product. Very thin, well built, high quality. I am using this as an interior accent light on my dashboard. Very happy with product.
Ultra thin led light bar
Raymond Thompson from Wharton, WV
These lights are awesome. There small size is perfect for footwell or any tight spot.
very interesting product
appleanimator from Mcminnville, OR
acquired two of these for possible pond duty, putting them beneath small 2" high waterfalls (location has killed many an LED Oznium module). They seem well made and are nice and bright. Should I wish to trim one of these to fit the smaller waterfall, I'm not sure of best way to reseal the cut section (without sealing water will penetrate the module through open wiring and kill it dead!). Suggestions would be appreciated! Other option would be to enclose the strip in a glass test tube-type structure and seal its end.
A ton of light from a small bar!!!
Troy R Travis - Clear Grips, Inc from Lynnwood, WA
We're using these Ultra Thin UV LED Light Bars as under dash/foot well lighting and under seat lighting. They put out a ton of light from such a small light bar!!! I will be buying more for my many other personal vehicles as well!!! I've been using Oznium.com for every LED lighting needs on my own personal vehicles and the thousands of my other customer vehicles as well!!!! I'll never switch lighting need companies!!! Oznium.com is the best!!!
4Runner Christmas Lights
Jay Kallaher from Cordova, TN
I used both red and green ultra thin led light bars to illuminate my 4Runner's grille for Christmas this year. I've never done this before but I received many compliments. I plan to expand the lighting options for Christmas 2021!
Perfect match for OEM 2020 BMW Daytime Running Lights
Dwayne Johnson from Chicago, IL
Today I installed the Ultra Thin Neutral White led lights and they are a perfect match for my OEM 2020 BMW DRLs. You guys voluntarily address my concerns that the Cool White was too blue and the Warm White was too yellow by manufacturing 5500k-6000K led lights that matches BMW led lights. You guys went above and beyond for customer satisfaction and I appreciate it. Thanks!!!
Sewing machine light
Bill Johnston from Phoenix, AZ
I have attached this lamp to my sewing machine. WOW what a difference! Like sewing on a stage!
great little light
Dan Wood from central pa
used this to light up Harley tour pack. thin stays out of the way, light weight and bright. works great