On Off LED Toggle Switch | Oznium |
What Is The On Off LED Toggle Switch?
The On Off LED toggle switch is the one of the popular electrical switches by pushing the operating lever up and down or left and right for switching ON and OFF the electrical circuits. Even if you are wearing the gloves, you still can push the operating lever for switching ON and Off easily.
The Latching Style LED Toggle Switch
The latching style LED toggle switch changes its position when actuated and the lever will remain in that position until you push it back. The LED ring will be illuminated when the LED toggle switch is actuated, it can be seen obviously even using at the dark environment.
The LED Toggle Switch Is Super Durable
A high-quality monolithic chrome housing with IP65 rated. With the solid structure, mechanical life of the LED Toggle Switch is more than 500,000 cycles as well as electrical life is more than 200,000 cycles.
Easy Installation
The On Off LED toggle switch usually mounted in a box or on the panel, you just need to simply drill a 16mm hole and using a nut for installation. With a slim and small panel design, it looks elegant after mounted on a panel. As well as the On Off LED toggle switch is come with three wires, you don't need to solder the wires by yourself.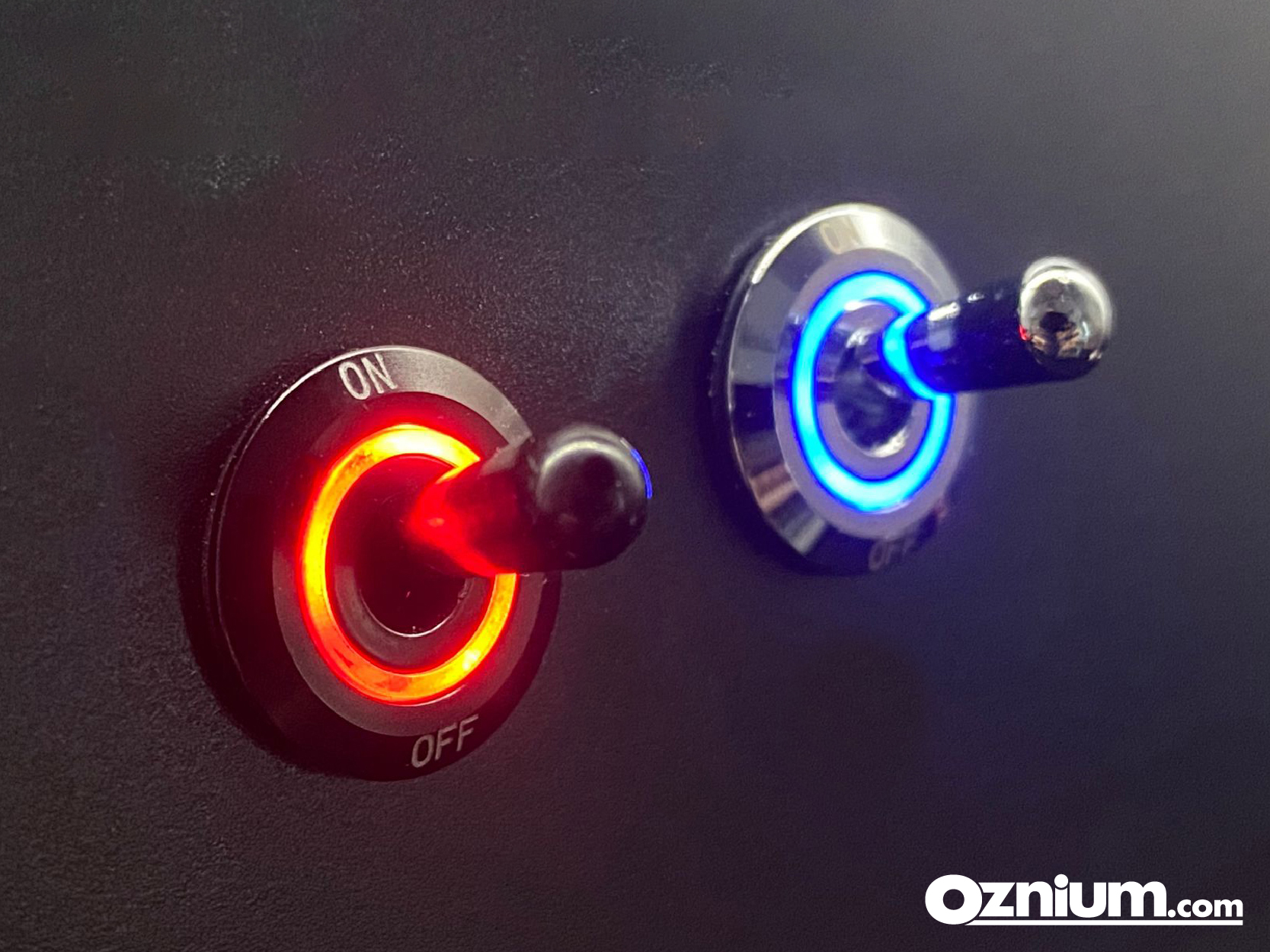 Simple Wiring
Wiring this On Off LED Toggle Switch is so simple, you just need put red & black wires to power source and brown wire to your LED "+" as below pic: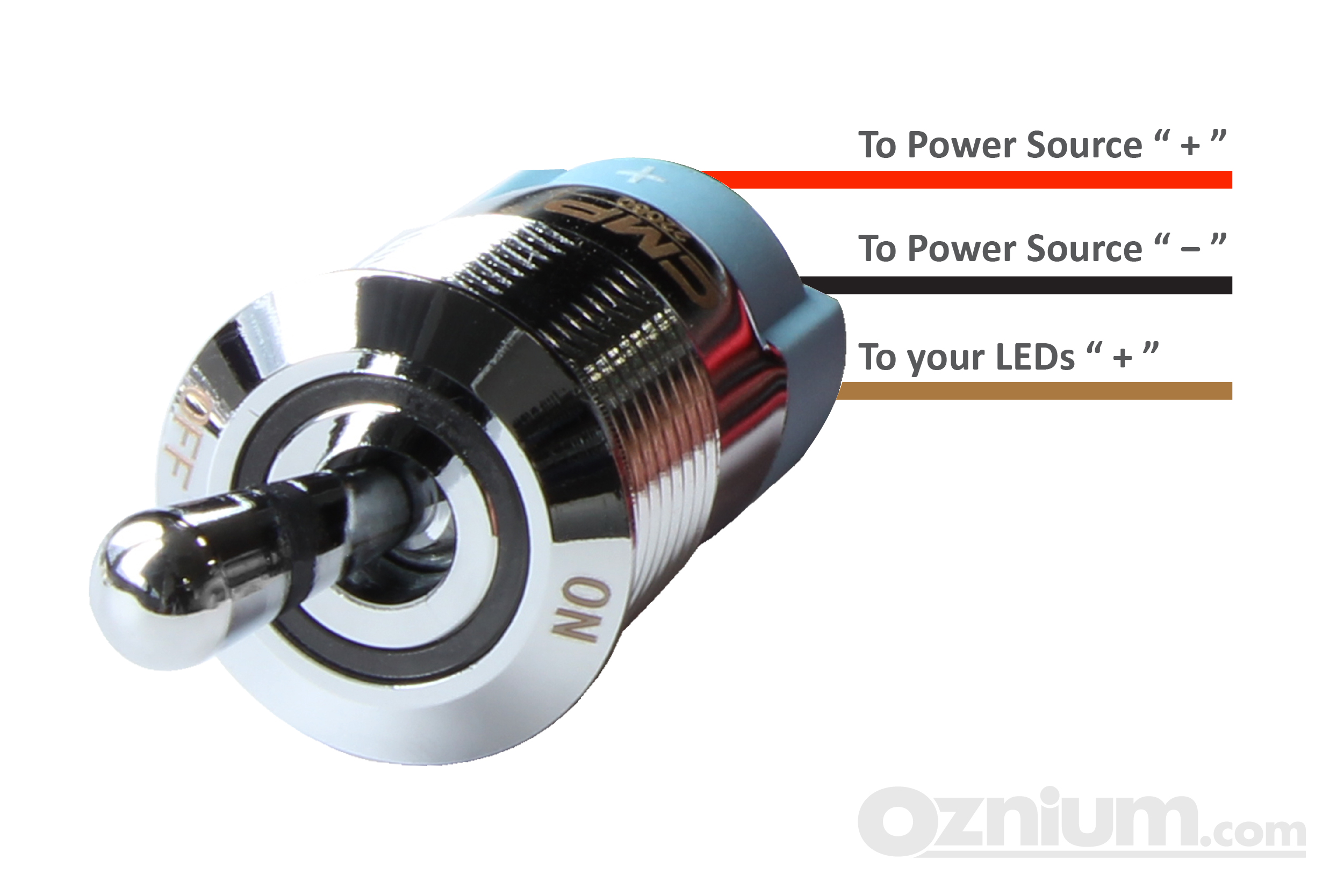 Looking For Custom Made LED Toggle Switch?
We can custom made the LED toggle switch which is perfect fit for your applications. Such as:
- Input Voltage (From 5VDC to 48VDC)
- Housing Material (Brass, Stainless Steel etc)
- Housing Color, shape, size etc.
Modifying latching to momentary style LED toggle switch as long as you can order a certain quantity of the LED toggle switch. Please don't hesitate to
contact us
for further discussion, we are happy to assist with.
---
Related Accessories
Drill Bit
Buy them conveniently from us in various sizes to match the diameter of your LED Bolts: 6mm, 11mm, and 16mm.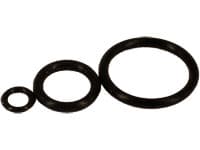 Rubber O-Ring
For a water-tight seal around the bolt bezel and your panel.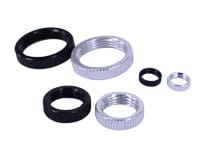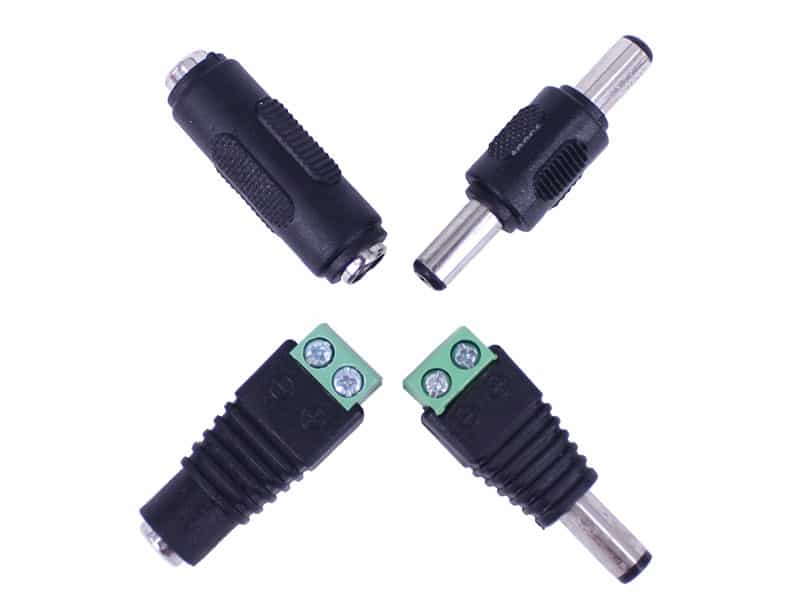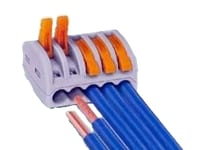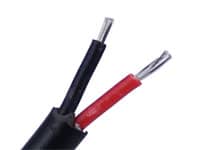 2 Core Marine Cable
Used for connecting LED strips or pretty much any other LED product, and extending wires.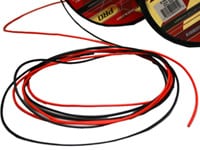 18 Gauge Hookup Wire
18 gauge wire is very flexible and is perfect for installing cathodes, LEDs, meteor tubes, or switches.
On Off LED Toggle Switch Technical Info
Operating Voltage Range
12VDC
Max. Current
3A@12VDC
IP Rating
IP65
Polarity Sensitive
Yes
Housing Material
Chrome
Thread Size
M16
Drill Hole Sizes
16mm
Connection Type
Pre-wired
Wire Length
3.3 feet, 1050mm
Wire Gague
22 AWG
Working Mode
Latching
Mechanical Life
500,000 Cycles+
Electrical Life
200,000 Cycles+
---