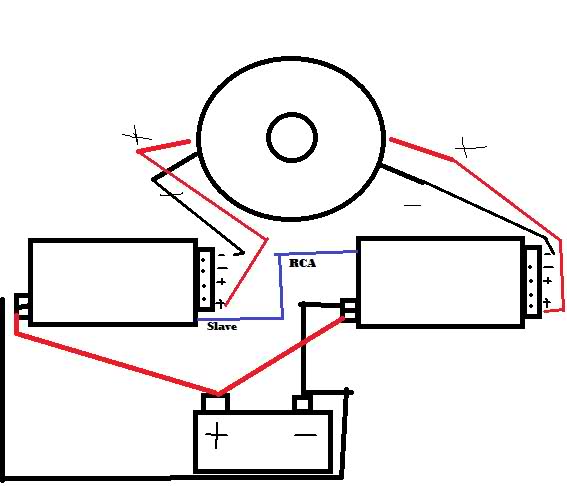 yes its paint.. shh!
This is how a friend has his 18 woofer hooked up.
runs all day everyday... no issue. its running 1 ohm.. if it was on one massive amp, it be .5 ohm.
his 2 amps are 2000 watts RMS a piece (at 12V). his sub takes 1500/6000 (RMS/Peak)
it works all day everyday. hit a 147.x at a show just to see what it would hit. not bad for a single 18.