Oznium is a small American-owned company that was established in 2003. We're focused on small to medium production quantities and are known for our high-quality LED products and fast turn-around times.
From in-house product development and testing to customer service and speedy order fulfilment, Oznium handles all aspects of wholesale LED light orders with ease. Shipping from a warehouse in Colorado, Oznium offers high-quality LEDs at great wholesale prices.
Our in-house engineers are able to work with you directly to create custom-built solutions. We aim to save you the hassle of sifting through a plethora of disappointing LED wholesalers and pride ourselves on being a one-stop shop for all wholesale, commercial lighting and industrial LED lighting needs. We believe in having a strong focus on customer service, quality and authenticity.
Oznium's online store, www.oznium.com, reflects the care and attention that the company puts into making sure the customer is well-informed of each and every product, with detailed product descriptions and photos. The same care is taken in response to customer queries, going the extra mile whenever possible, right through to the moment you receive your order.
---
Customised LED design process
Oznium are LED wholesalers of industrial LED lights and commercial LED lighting, capable of handling the full engineering and production process of custom order LEDs. Choose to design a new product from the ground up or make changes to an already existing product, whatever it is, Oznium can do it.
These changes can include anything from creating alternative packaging and requesting different colors, to requesting different sizes of LEDs.
Our lead time on custom projects is unmatched, simple ones taking as little as one day! While more complex projects that may require engineering design or custom molds could take about a month.
We have no set minimum order size and our production facility is fully equipped, so we're ready to take on just about any project with equipment such as the Evest EML-61D (a high-capacity Pick and Place SMT machine), CNC machine, Reflow-X8 (an 8-zone lead-free reflow oven), Integrating sphere (which measures lumens, wavelength, color temperature etc), CNC machine and glue & epoxy injection equipment. Oznium is also capable of taking your full OEM design projects from concept through to completion with 3D modeling, injection molds, CNC design, PCB circuit design and light optics.
Tell us all about your project in our Project Questionnaire, specially designed to get to the core of your project requirements. The Project Questionnaire makes it easier for us to accurately answer all your burning questions as quickly as possible.
---
Custom projects successfully executed with Oznium LED lights:
An artist who needed standard 6-inch red and black wires on our pre-wired LEDs changed to custom clear wire with a 2-foot length.
On a much larger scale, a chair manufacturer required a custom-made extrusion mold to change the shape of LED Rope Lights. Oznium has also created lighting kits for over 1000 teams, all taking part in a non-profit robotics competition. To improve the efficiency, the packaging of all the CCFL tubes were completely customized.
There are many more projects like this, here are the most recent ones we're proud to have been a part of:

The Rockefeller Christmas Tree topper
In 2018, world-renowned architect, Daniel Libeskind, who was selected as the master planner for the World Trade Center redevelopment, designed and created a new topper for the Rockefeller Christmas Tree. A star to rival all others! The star consists of 70 spikes, which are lit by 50 000 customized 3W, 4000k, aluminum versions of Oznium's 11 mm Flush Mount LED Bolt. A high-quality, best-selling Oznium product. The designer, Daniel Libeskind, worked closely with Swarovski, to create the spikes which contained a total of 3 million Swarovski crystals!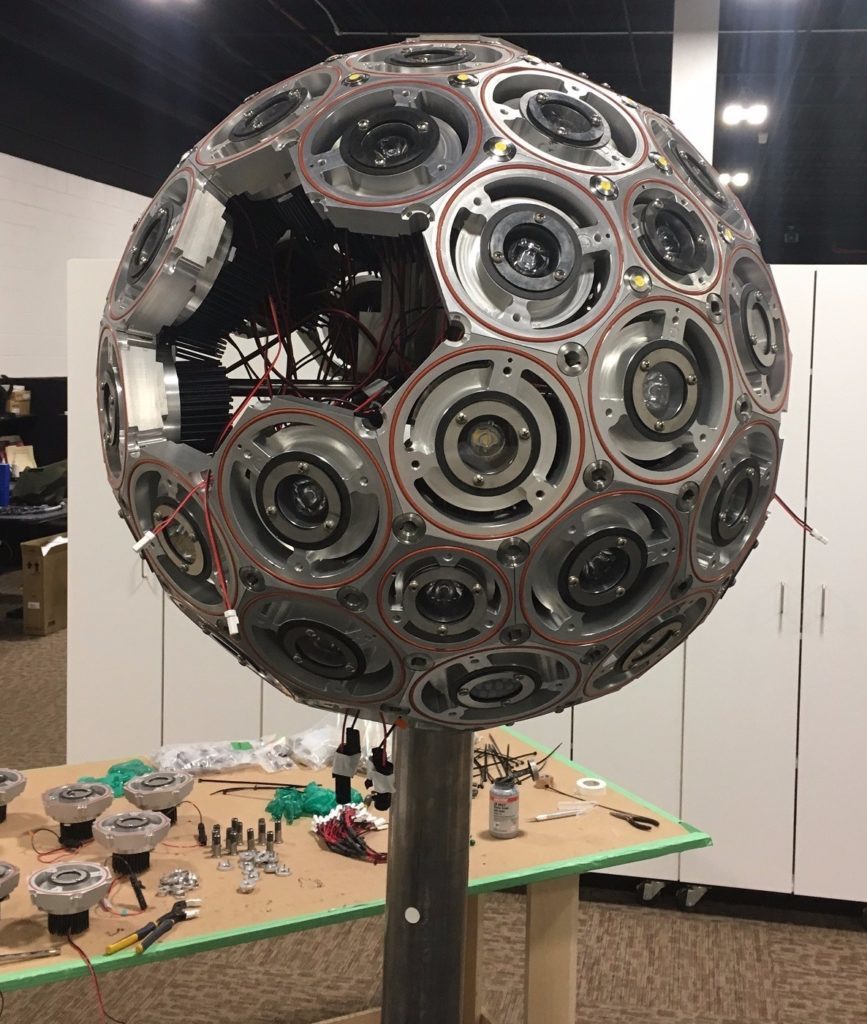 The construction consisted of 4 intense phases, from creating the internal structure, right through to assembling and testing this dazzling masterpiece. When completely assembled, the Christmas Tree ornament weighed an unbelievable 900 pounds (408 KG) and needed to be hoisted up by a crane. Oznium is proud to have been a part of this project, supplying all the LED lights for the star that will be lighting up the Rockefeller Christmas Tree for many holidays to come.
The Zipline drone company
The 'Fly-To-Save-A-Life Project' is a collaboration between the Ministry of Health and Zipline Technologies, and is another great initiative using Oznium LED products. Ghana's Vice President Dr Mamahudu Bawumia launched the project, which is aimed to provide quick response to medical emergencies in remote rural areas.
Unmanned drones fly to these hard-to-reach places to supply 12 routine and emergency services, including 148 lifesaving medical products which are selected by the Ministry of Health. This 24 hour, 7 days a week service is set to save the lives of many Ghanaian people while creating exciting possibilities for the future of technology and healthcare.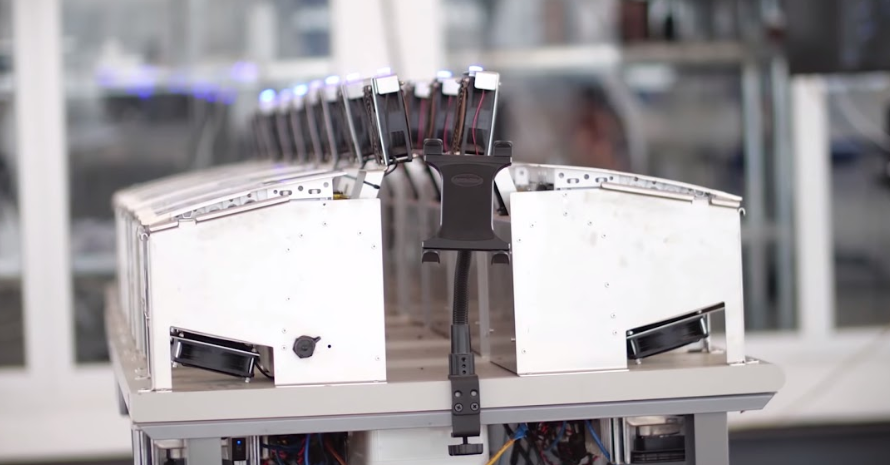 You're probably wondering where Oznium LEDs factor into this project. Zipline technologies required blue LED lights that were super bright and efficient, so naturally, they contacted Oznium. Each of these life-saving drones are equipped with an Oznium LED light built into the top of their metal casings.
Sardine Marine's boat lighting
Sardine Marine, a boat manufacturer based in Florida, had Oznium's prewired superflux LEDs installed to create a brilliant rim aura effect on the boat when used at night. They've also installed Oznium's LED navigation lights which have recently been USCG certified.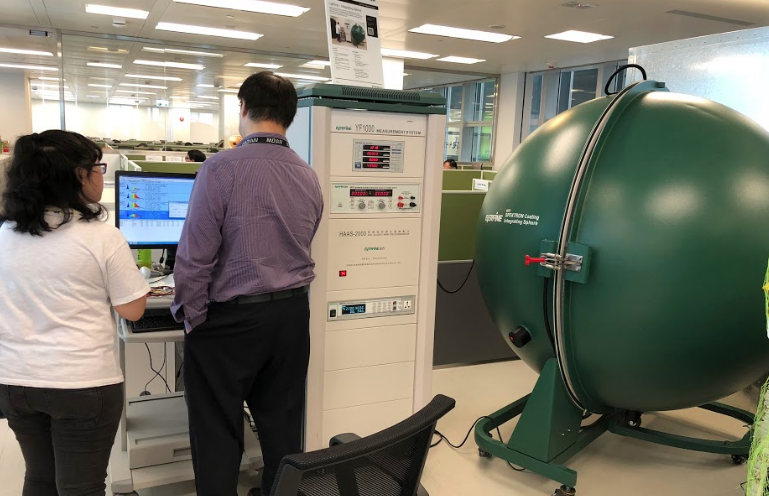 The LED navigation lights underwent rigorous in house testing before also being sent to an authorized test laboratory to ensure that they meet all relevant USCG requirements. With a verified visibility range of 2 nautical miles and an IP rating of 68, all tested and approved, we can safely say Sardine Marine made the best choice when they selected Oznium LEDs for their boats.

Benefit from great LED wholesale prices
We've come a long way, with more than 15 years of experience in the market, the processes have continually been improved. The wholesale process has been designed to be simple and efficient, so customers can buy high volumes of wholesale LED lights and benefit from the great wholesale prices Oznium has to offer.
We've designed our wholesale process to be simple and efficient. At the click of a button, individuals and businesses alike can gain instant access to wholesale pricing with no minimum order! And once you've made your order, we'll ship it straight from our warehouse in Colorado. We make use of two speedy and reliable shipping carriers, United Parcel Service (UPS) and the United States Postal Service (USPS). We also ship internationally, so all you have to do is choose your country and enter your postal code (when viewing your shopping cart), and we'll do the rest!
The company has developed a great reputation amongst its customers, who feel they can truly rely on Oznium's wholesale LED lights. Praised by customers, not only for our fast and efficient service, but also our after-sale service. Oznium has even managed to turn previously unsatisfied customers into happy ones, pleasantly surprised at just how quickly their complaints were resolved.
The proof is in the pudding:
At Oznium, we care about our customers and it shows!
And it's not just our customers we care about, Oznium actively donates to a number of organizations driven to bring about positive change, such as CARE, The Leukemia & Lymphoma Society, the AAA Foundation for Traffic Safety, as well as Acterra : Action for a Sustainable Earth.
Oznium is one of the most hands-on online retailers and manufacturers of LEDs, offering a level of service that few other LED wholesalers can match. By offering high-quality LEDs and with our great reputation in the industry, it's no wonder so many people choose Oznium LED lights. From small to medium LED light orders, Oznium aims to meet your every LED lighting need. Visit Oznium.com to shed some light on all your LED projects.