We want you as a customer for life
With Oznium, all sales are NOT final. We want you as a customer for life, and we want you to be ultimately happy.
A customer bought our Marine LED Navigation Lights on Amazon
(also available at Oznium.com here: Oznium LED Nav Lights).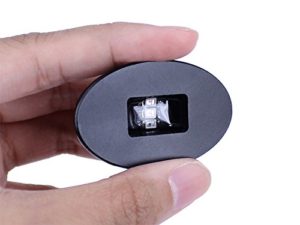 Customer review: "Excellent lights but no discount per quantities offered. Too expensive"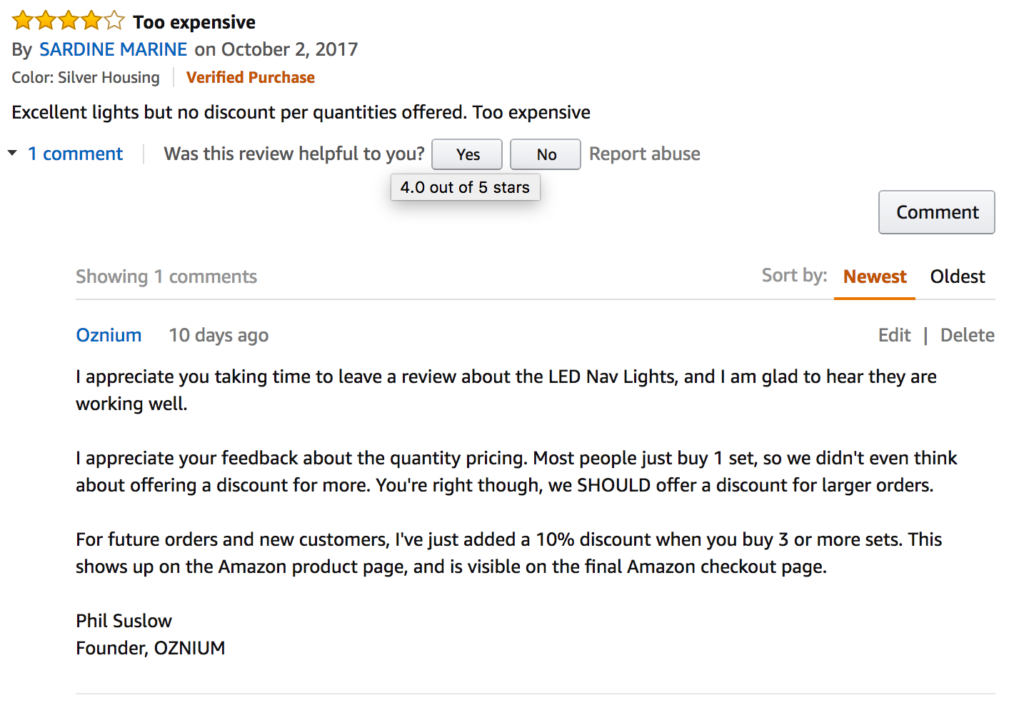 As you can see above, I replied to their review directly, but they likely won't see my response.
In addition, I emailed them through Amazon buyer-seller messaging, but for some reason they weren't getting my email.
Finally, about 1 week later on October 9th, 2017 I decided to send them a physical letter in the mail, thanking them for their feedback, and informing them that we've applied a 30% retroactive refund to their order.
Snail mail letter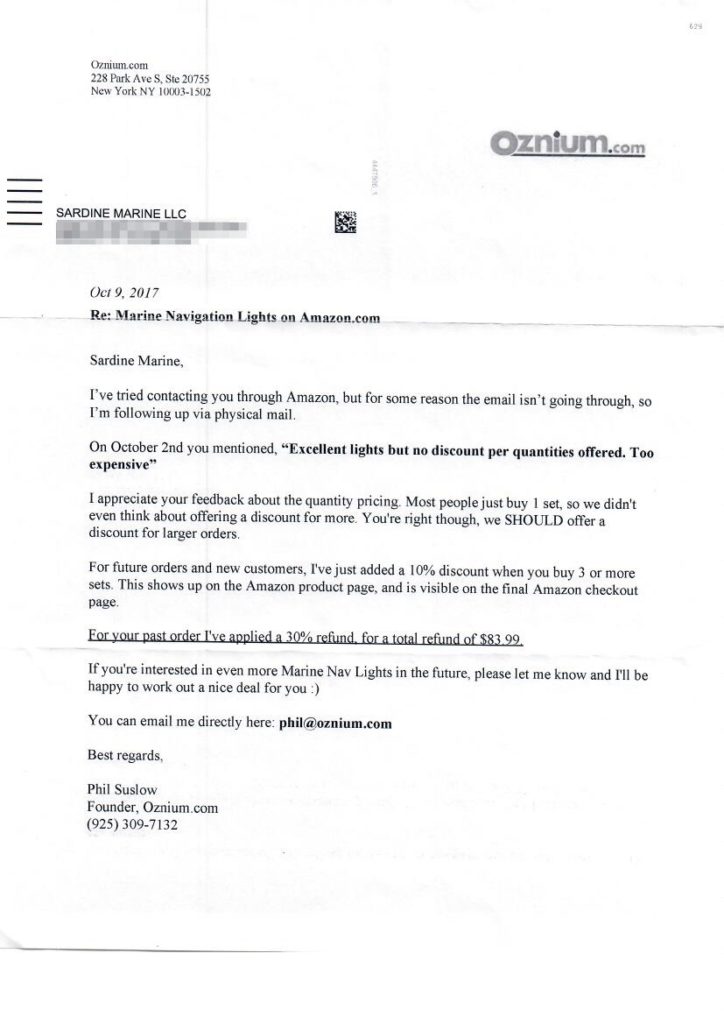 Customer response about the Marine Nav Lights
After about 10 days, I received a nice email from Mel at Sardine Marine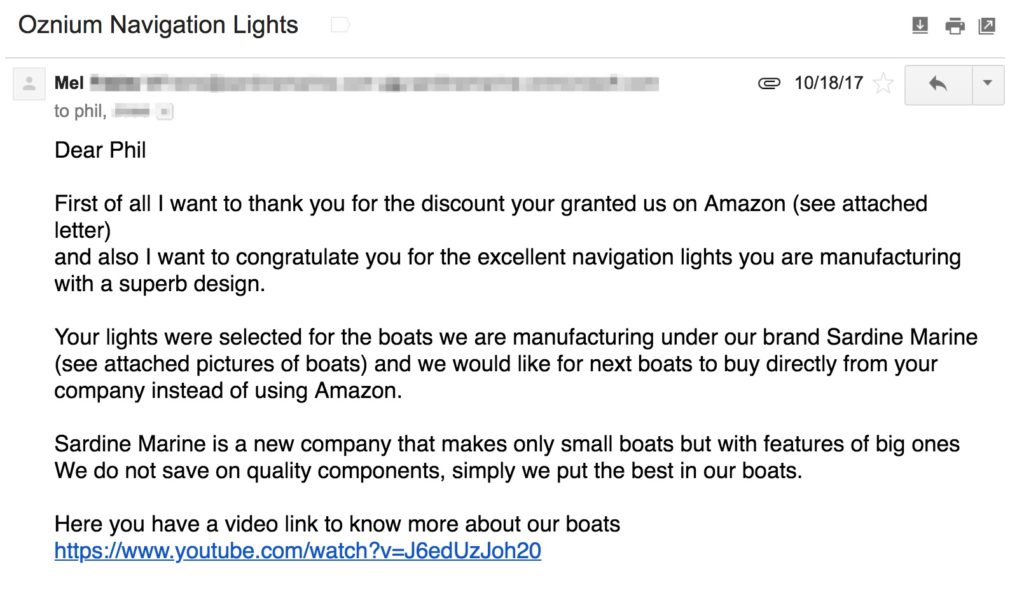 Here's their video intro. They are building great quality small boats in South Florida.