One of our customers was a contractor for Reese's Puff, and wanted to use our products in a commercial.
He used these products:
High Intensity
LED Flood Lights
These were used externally at the top of the windshield for a flashy accent lighting look, these were also used all around the serving window of the Reese's Puffs van creating an intentionally eye-catching and bold look.
The High Intensity LED Flood Lights are also available in a black housing. The Amber color which was used in the commercial, is just one of the many colors that this light is available in, they're also available in warm white (3300K), white (6500K), red, green and blue.
They're durable, weatherproof and waterproof so they're great for a variety of uses that require exterior led flood lights such as on a boat where they may be fully submerged underwater, or even your car or vehicle, as used in the commercial.
Flexible LED Strips
If you look really closely, you may spot the glow of the Flexible LED Strip used in the interior of the Reese's Puffs van.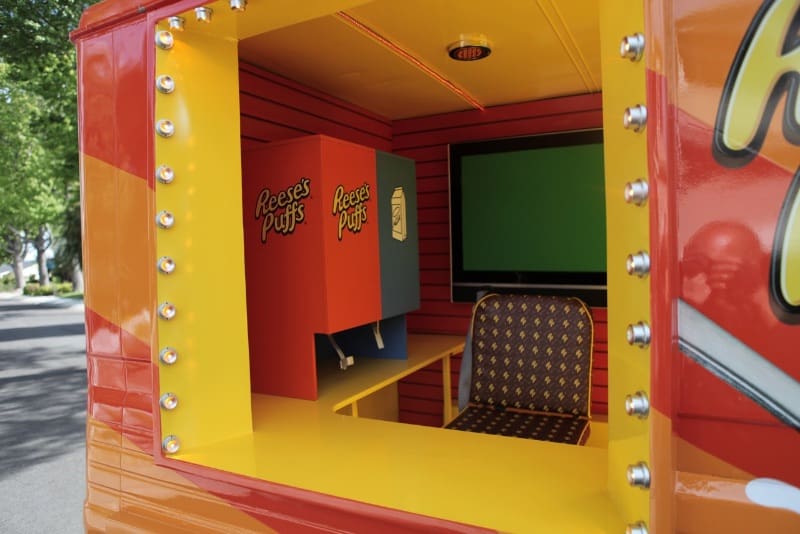 These inexpensive, weatherproof LED strips have a great variety of uses and can easily be hooked up to your car so they make accent lighting a breeze!
They're available in Blue, Green, Red, White, Amber, UV – BlackLight, Pink, and Million color.