At Oznium, we're continuously involved in custom LED projects for our clients. From custom lighting kits for over 1000 teams for a non-profit robotics competition, to the brilliant new Rockefeller Christmas Tree topper, Oznium continues to pump out awesome new custom-built lighting solutions.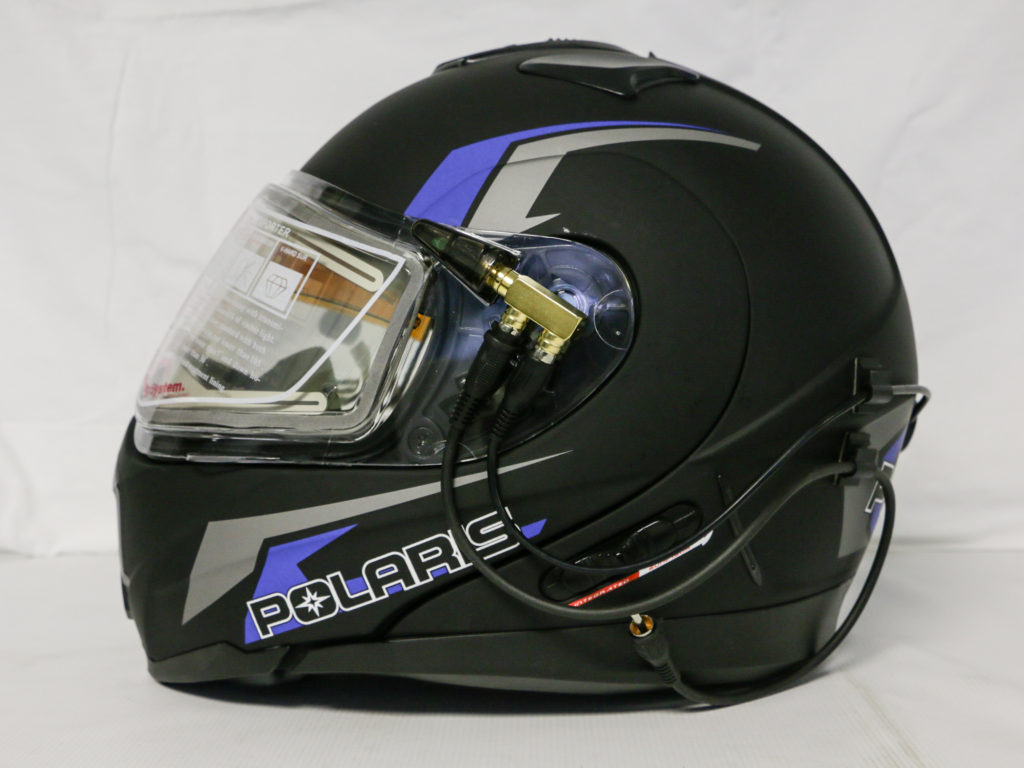 We at Oznium are passionate about LED innovation and strive to constantly develop and create new products for our clients that make your LED buying experience as amazing as possible, and we just can't help being as excited about all the possibilities as you are.

One of our custom-built solutions is the SnowDustBuster III, a helmet LED light for snowmobile helmets. We were approached by LJE Products who were in need of a better lighting solution for their snowmobile helmets. The company, based in Pembrook, New Hampshire specializes in snowmobile accessory lights for Polaris and SkiDoo snowmobiles.

LJE Products pride themselves on being able to supply their customers with the best quality snowmobile accessory lights, so it's no wonder they sought out Oznium LED lights. They maintain this impressive standard of quality by thoroughly testing and improving their product offering. Their snowmobile accessory lights are designed and tested by riders with over 20 years of experience on and off the trail so there can be no doubt about their efficiency and quality.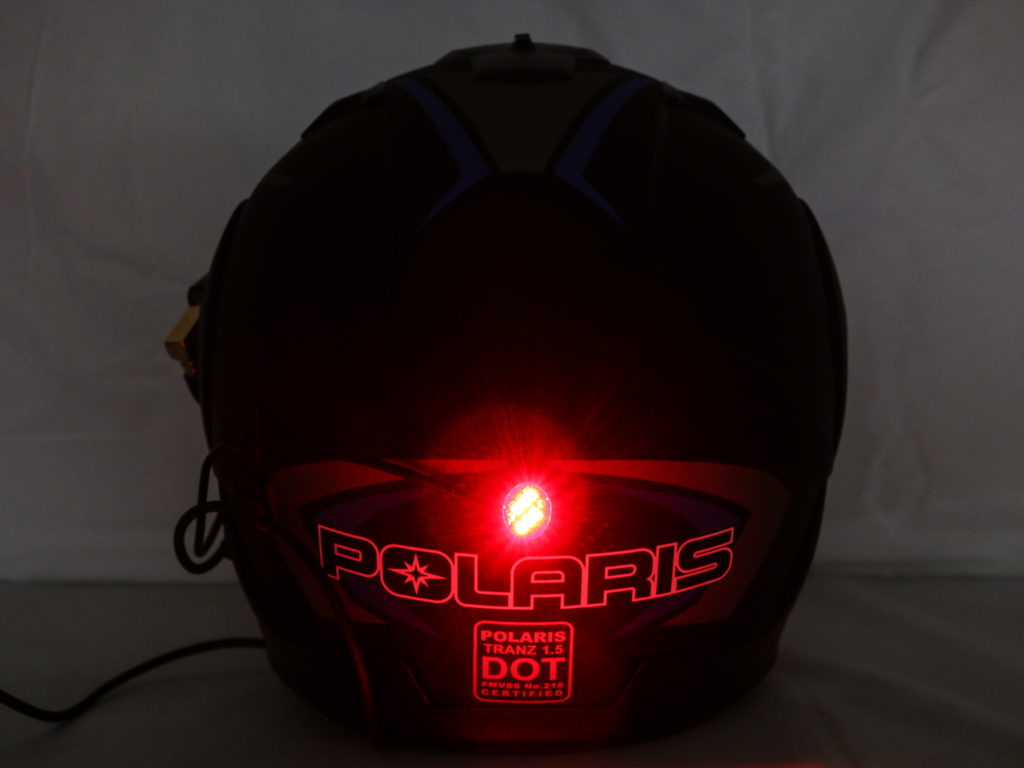 The previous model of SnowDustBuster helmet LED light kit was designed through another LED company using a flexible LED light, which although effective, feedback received from the riders implied that they were too bulky and not the best possible fit for use on snowmobile helmets. LJE Products took a step back and listened to what the riders were saying, so they started searching for a lighting solution that would tick all the right boxes for snowmobile riders.

After some searching, they decided that they would need a custom-built solution and approached Oznium regarding our small and bright LED module. They needed a solution using this LED that would integrate well with the helmet's design and that could also be used effectively on a snowmobile. Oznium obliged and we were able to create a sleeker and brighter lighting kit using the mini LED module lights.

We hooked up the mini LED module lights to a silicone RCA cord as it needed to be more flexible and be able to withstand the extreme cold out on the snow. The new cord clips neatly to the helmet for a sleeker yet more high-tech look that is discreet enough to blend in with the helmet, without disrupting the overall design.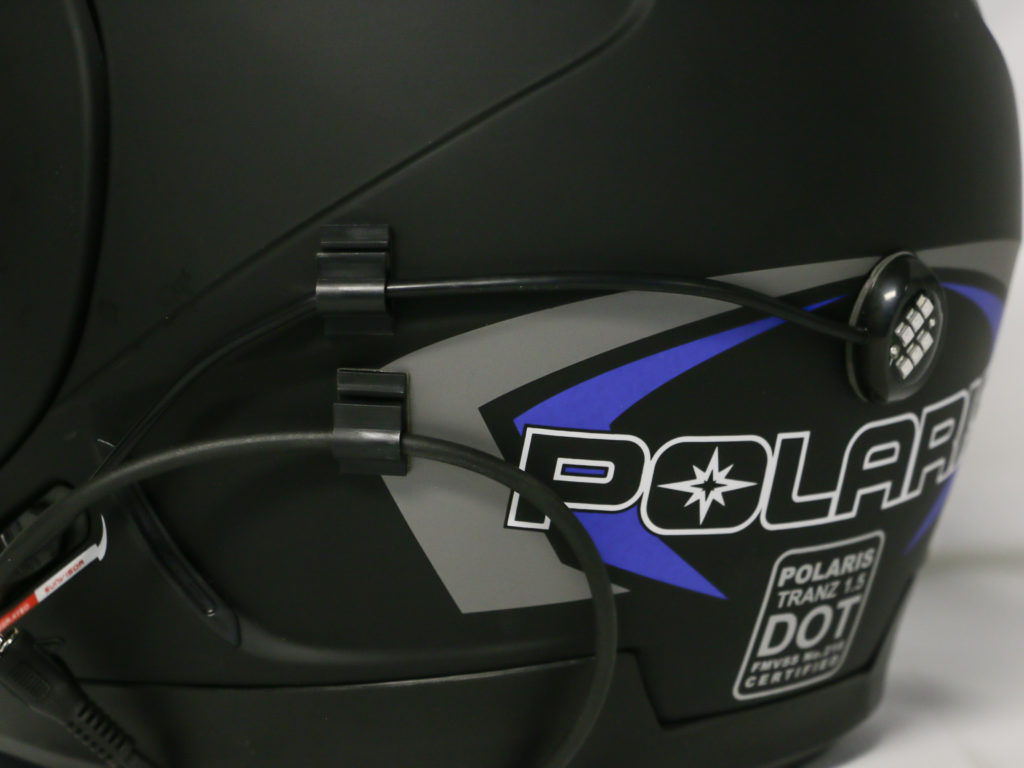 They say you're only as strong as your weakest link so everything needed to be better, stronger and more reliable for use out on the snow. We added an all-new RCA power splitter to the kit, one that would stay secure and would resist breakage, ensuring that it wouldn't crack or break with the slightest bump or fall.

The end result is a strong and durable LED light kit, one that's really bright and provides the riders behind you with improved visibility, not only does it tick all the boxes, but it looks great too! The new and improved snowmobile helmet LED light kits are available in 4 bright and bold colors: red, amber, green and blue.

The SnowDustBuster II is made to be mounted up high on the back of the helmet which allows you to remain visible to other riders through the snow dust. Some helmets available on the market have the LED lights built-in so they have to be battery-powered and are therefore far less bright than the LED on the SnowDustBuster II. The SnowDustBuster II is extremely efficient, making use of the power on your snowmobile and it only needs 2 watts!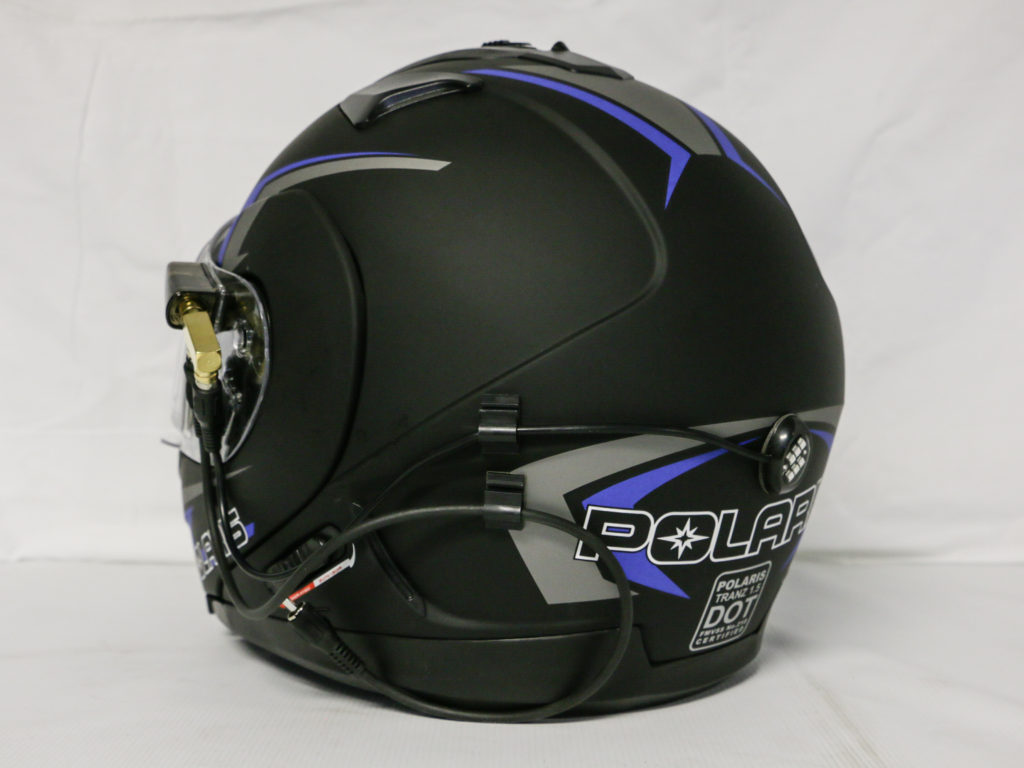 Oznium's LED module lights are extremely versatile, they're not just great as a customized snowmobile helmet LED light, but they work great in household cabinets and on motorcycles and scooters, it's also sleek and compact enough to use just about anywhere else you can think of. They come in two shapes, straight and round, with either a black or chrome bezel and a variety of 6 different colors. They're fully waterproof so you can use them anywhere you can think of, just let your imagination run wild!

Our in-house engineers are fully capable of lighting up your wildest LED dreams, and they're always available for direct consultation with you. This means we're always adapting and innovating, so whatever your lighting needs are, contact us and we'll make it happen!