Are you sure you want to delete this post?

Mon Aug 06, 2007 11:43 am
Does anyone know how to change the stock lighting in the center dash or gauge cluster to a custom color?
Looks something like this: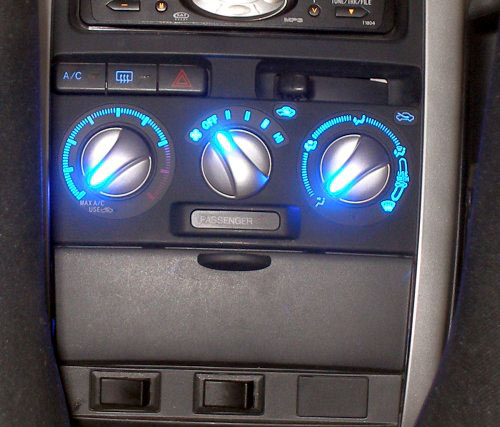 Any information or suggestions on this would be great. Thanks for your time.
Andro