If you thought that switches were simple and boring or that they only served one function, we'll help you change your mind like a flip of a switch. With so many varieties and styles out there, you're truly quite spoilt for choice, the possibilities are endless!
Oznium Products
Installation Types
Perfect For
LED Modules
3M adhesive tape
Turn signal light
Tail / brake light
Side view LED Bolt
Screw-in flush mount
License plate light
High intensity LED Flood Light
3M adhesive tape
Screw-in surface mount
Turn signal light
Tail / brake light
Underbody light
Flexible LED Strips
3M adhesive tape
Wheels wells light
Prewired Surface Mount LED
3M adhesive tape
Turn signal light
Tail / brake light
Dashboard light
No matter what type of accent lighting you're looking to add in your ride, you're going to need a switch to turn it all on. Switches have come a long way since their forefather, the quick-break switch was born, all the way back in 1884, they now come in so many different styles, with a variety of functionalities, so there's no need to hide your switches away or conceal them (unless that's what you're going for).
---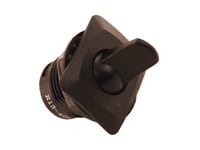 Why not make your switch a feature? Ever sit in your plain old ride wishing for a better experience, well pimping out your car doesn't end at LEDs, that's only the beginning. What if you could turn the dash of your car into a high-tech looking control panel with just a couple of toggle switches.
Toggle switches also come in an attention-grabbing illuminated variety. They have a tiny LED at the bottom of a colored translucent toggle that looks impossibly cool when turned on at night. Perfect for use in your car at night or in your next DIY project when you need a switch that clearly indicates it's on/off position.
---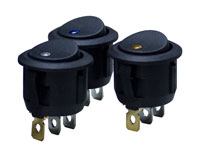 But if going full need for speed is not really your thing, consider a more sophisticated approach with some sleek rocker switches, they're versatile and make for an attractive option if you're playing it safe.
Rocker switch is the name for any basic on/off switch with a spring-loaded rocker inside. Being a popular choice amongst car enthusiasts and DIY guys alike, we're often asked how to wire a rocker switch, it's so simple, just check out the link to this helpful rocker switch wiring diagram. They're great for just about anywhere you can think of, whether that's on your car's dash or in your home.
Oznium also has a momentary rocker switch, which is basically a SPDT (Single Pole Double Throw) switch, meaning there are three possible positions for your switch to be in. In the case of Oznium's Momentary Round Rocker Switch, the circuits only connect when the switch is held down, and pops back into the off position when released, making it the perfect choice for your car's power window.
---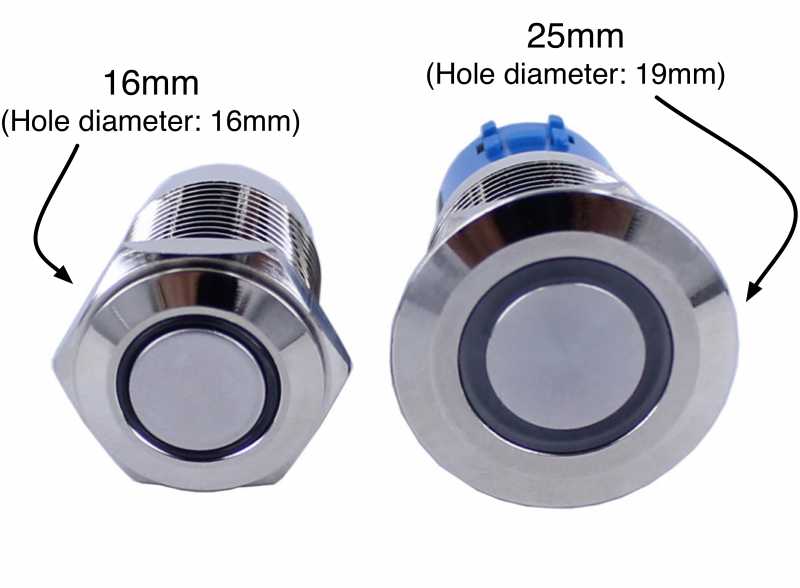 The anti-vandal switch is technically a push-button switch with a sleek profile making them really durable and hard to pry out or damage, hence the name. Most anti-vandal switches have a LED illuminated dot or ring built in that lights up as soon as the button is pushed. Due to their unique profile, they're usually waterproof from the front so if they're correctly installed in lets say your boat or yacht for example, you'll never need to worry about them getting damaged by a little splash of water.
---
Control your LEDs from a distance using a remote light switch, which could come in handy next time you're entertaining. Some remote light switches also have dimmer and strobe capabilities, so not only can you control the LEDs in your car grille or wheel wells from across the park at your next barbeque, but you can also adjust their brightness and make them dance, a really cool feature that will grab the attention of passers by.
---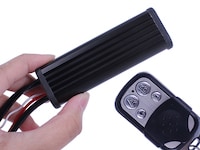 Once you've kitted out your whole car with LEDs, you might find yourself needing a slightly dimmer effect for one or even some of your LEDs. Never settle for a look you're not completely happy with, simply adjust the brightness to your exact preference and get the effect you actually want or need. LED dimmer switches are also really useful in and around your home, use them to set the mood in a room or adjust the brightness of your kitchen under-cabinet LED strips. A dimmer switch allows you to set the tone, making it a rather cool and practical solution.
---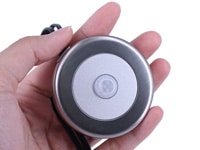 Motion sensor light switches are another great addition to a home and are most commonly used in LED strips security systems, however, many people don't realize that they've got so many more cool possibilities that would put the Batcave to shame. Smart home anyone? Put them at your staircase so your staircase lights up as soon as you're nearby or inside a cupboard so you'll always be able to find your way around without having to feel around for a light switch first.
---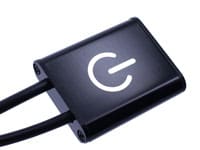 IR sensor switches automatically activate as soon as an object or person moves past it. Your lights will turn on like magic! No more gripping an old torch between your teeth while awkwardly fiddling around under your car's hood, put one of these under there and everything will be illuminated as soon as the hood is lifted. The same applies to your glove box, it's also great for around the home in closets and kitchen cabinets
Have no doubt that no matter what your lighting needs are, there's a switch to control it all. Visit Oznium.com today for any one of these types of high-quality switches and many more!
---
Phone: 800-245-8131
Weekdays 9am to 5pmLED dimmer switch